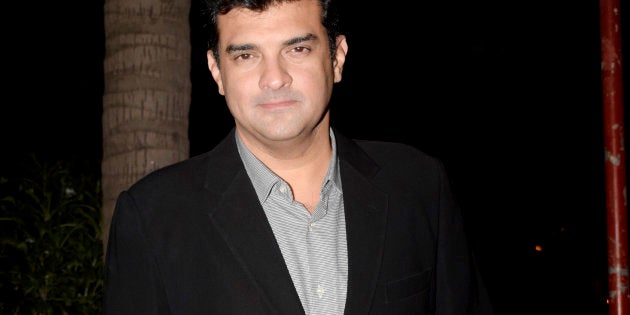 Siddharth Roy Kapur, former CEO and MD of Disney India, which acquired UTV Motion Pictures, has had an enviable number of films under his belt as a producer. From Rang De Basanti and Udaan to Dev D and Haider, Disney produced some pathbreaking films under the leadership of Kapur, who has now moved on to start his own company, Roy Kapur films.
Apart from being a prolific producer, Roy Kapur is also the President of Film and Television Producers Guild of India, a body that has several other guilds under its umbrella. The Producer's guild has also revamped its policies to incorporate and reflect its support for the #MeToo movement that has hit several Indian film industries.
On the sidelines of the ongoing International Film Festival of India (IFFI), in Goa, Roy Kapur was present at the NFDC's Film Bazaar, where he spoke to HuffPost India about the guild's efforts to ensure a safe working environment for women, how he dealt with success and failures at Disney, and producing the Rakesh Sharma biopic.
As one of the influential producers of the industry, how did you process the magnitude of the #MeToo movement when it hit the Indian film industry?
For all of us in the industry, and frankly not just the film industry, we've heard these stories from all around. The details have been appalling. One might assume that these things happen but you don't always think that they happen so close to home or that it happens with people that you know or have worked with.
The facts of these cases have been hard to read or absorb. That's been the biggest difference, it's not amorphous that these things have happened, it's much more concrete. As a film industry, we have to be able to ensure that all our members are compliant with the law.
A lot of the production companies have been but there are a few who don't even have their Internal Complaints Committee (ICC) set up. As a guild, what we're doing now is to have a mandatory ICC placed. We passed a resolution in a recent AGM where we have given everyone 30 days to give us an affidavit for the ICC being placed. We are also holding sessions by third-party consultants who are coming to train and sensitize the ICC organizations where it is required.
One has to remember that the quality of ICC in each organisation is going to determine the appropriate actions that will be taken because it's always going to be at an organisational level. The ICC needs to be strong. That's what we're trying to do as a guild, to enable our members to be able to do that.
Does the guild have its own ICC?
It does. The guild has less than 10 employees so it's not required but it still does. Each of the organizations are members of the guild on a voluntary basis. It's not a mandatory membership. It's important to be a part of it because you are able to fraternize with the rest of the community because we help each other with best practices, information about subsidies, production funding, home production agreements etc.
If there is a case about a member who is outed and if the ICC committee declares him guilty of the misdemeanor, what does the guild do?
We passed a resolution that we'll expel any nominated representative of a studio or a production house if they've been found guilty by their own ICC or a judicial body. They will be expelled from being a representative of that organisation and the guild will ask for someone else from the studio to step up.
How do you ensure that these moves aren't mere lip-service but result in a tangible change where survivors feel a sense of confidence?
But I would not like to leave it there, it's much broader than that. Tangibly, ICC gets every company trained. There is a sub-committee at guild where we call upon the ICC to be trained ourselves. The ICC has powers to process it and every individual must know the authority vested in them and their role in it. It can't just happen by setting up the ICC, it must be about training it and training it well.
What if the flaw lies with the owner of the company?
If a survivor doesn't have faith in the ICC of any organisation, you can go to the Local Complaints Committee which is an entirely independent body.
Does the guild facilitate that?
It's not the guild's job to do that. We can't take any legal actions per se.
I understand that, but from a moral responsibility point of view, do you get survivors in touch with lawyers, therapists, NGOs?
We haven't had to do so because no one has approached us but if we had to, I can assure you, we would.
I hope this gives more faith to people in the industry.
I hope so too. And I have faith that it will because the amount of awareness that has generated of work that you've done and other people have done to bring out stories has led to anyone who's emboldened to behave in a certain way in the past to think ten times about acting the same way in the future.
Considering you're right at the center of the film industry, do you sense a fear psychosis gripping men?
I don't think the fear psychosis is gripping men who have never indulged in this. They've nothing to fear about. Generally, I cannot imagine that there won't be a significant change in their own behavior. They are gonna be very mindful. That in itself is a huge change going forward -- not that it absolves them of their past behavior. I also think that women today will feel comfortable to come out and talk about their stories considering they are seeing men face consequences.
I view your production company, Roy Kapur Films, as a boutique studio producing unique and alternate content. Do you see this gig as an extension of what you did at Disney?
I do see it as an extension. We've always gone according to our sensibilities. Sometimes it's right and other times it's wrong but we've always followed our gut. It's an extension of the same sensibility. When you're within a studio, there's a requirement to have a certain number of films out there every year. You need a distribution team that needs to be active. In today's production model, there's no point in making a film if you're not dying to make one. There's no slate to fill up. For us at Roy Kapur Films, we do 2-4 films a year. Within that construct, we do whatever makes sense artistically and commercially.
Would you say it is a liberating experience to work as an independent producer as compared to a studio?
The experience at hand of having worked at a studio in the past has helped me a lot. I am able to look at all perspectives and put myself in other people's shoes because I have been there. But ultimately it boils down to making great stories, whether it's a studio or a production house.
What would you say has been the most fulfilling experience at Disney or from the time when it was UTV?
There were many, but Rang De Basanti was marvelous to work with. That was the first big film and just the euphoria to work on a film that became a national talking topic gives you a high, a kick to work for that many films in the future. Barfi, Kai Po Che and Haider were other films I was emotionally connected to. Then there was Dangal. Our live musical, Beauty and the Beast was great fun as well, We were really proud that it was an all India cast.
At Roy Kapur films, how much does commercial pressure define what films you should work on?
If you're doing it in a non-organic way, it will always show. It is a cynical way to try to make something commercial if it's not. I think it's about how exciting the film is, but wear your commercial hat as well. It is exciting but is it a sensible commercial. It is a show business and not just show-show. You have to take your left and right brain both and go ahead with it. Dangal is a great example for when art and commerce comes together. What was most fulfilling about Dangal was that it was developed ground up fully at Disney. It was developed by Divya Rao who read an article about the Phogat sisters. She got excited about it, she brought it to us and it all started from there. It was a little seed growing into something so big.
What's the deal with China? Why are we making so much money there, all of a sudden?
The films that there are working there are the human interest films. It's what they want to see because they've got their sandals and swords films. Now what they want are human stories. They found that Indian stories have a lot of heart. Secret Superstar and Dangal did really well, as well as Hichki. The female audience there is huge.
Isn't there a remarkable change in the Indian cinema going global as compared to the older times?
I think the good part is that the audience's tastes have broadened. So you still have your blockbuster movies that are good movies but you also have films like Badhaai Ho and Stree doing great which would have been unthinkable 4-5 years ago. A great Salman Khan film is a joy in itself, you go to watch his film on Eid at Gaiety, there's nothing quite like that experience.
I'd say yes to your point about our cinema resonating widely but we still have a long way to go. China has opened up to a certain type of Indian films but we haven't really crossed the mark. There is still a big leap we have to take. Barring a few crossover successes like The Lunchbox, we haven't had our Crouching Tiger, Hidden Dragon moment yet.
So far, best movie of the year?
For me, it was Badhaai Ho. I loved it. I think Ayushmann is making some great selections this year. I enjoyed Raazi as well. These were my 2 big scores this year.
How did you deal with the failures at Disney? You were there when it witnessed mammoth failures such as 'Fitoor', 'Mohenjo Daro'...
It hurts for sure but in this business, you have to accept failure. If you let it affect you, you won't learn your lessons. The idea is to learn the lessons, get better, and keep going. Finally, you're gonna make great movies. You're going to be sensible about the way you're going to make these movies because of those very failures. There can't be any excuses for failures. If it didn't work, it did what it did. You have to accept it. You can't say it was ahead of its times. Or it was before its times. No, it wasn't. It came when it had to. We've got to be a little hard on ourselves and accept it and keep going.
Is there a little discussion that goes about when a movie has tanked?
Absolutely, if you're not doing that then you're being an Ostrich and sticking your head out in the sand. We've always had discussions after movies. The discussions after movies that have worked have been shorter because we just pat each other on the back and keep going. We learn from the failures because like you said, you're doing this more than you want to do anything else, it's always personal. You've got to give yourself that opportunity to do post-mortem without cutting any excuses.
How bullish are you about your film with Priyanka Chopra, 'The Sky Is Pink'?
Very, very bullish. I love that script. It's a lovely cast with Pritam doing the music, Gulzaar doing the lyrics, Juhi Chaturvedi (Piku, October) doing the dialogues and Shonali Bose (who directed Margarita, with a Straw) is a wonderful director. I couldn't have asked for a better team.
Anything else you're excited about?
I am excited about Rakesh Sharma's biopic, Saare Jahaan Se Accha. We have found the guy (several reports suggest it's going to be Shah Rukh Khan) who is doing it but we're not officially announcing it. It will be early next year.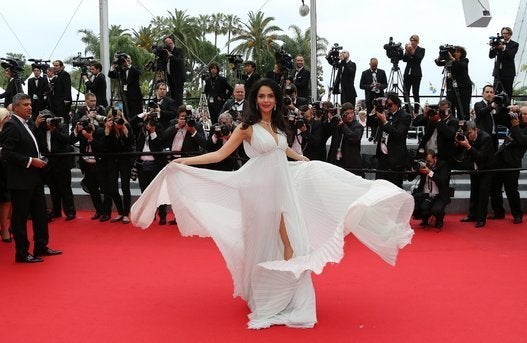 Bollywood Celebrities At Cannes Film Festival