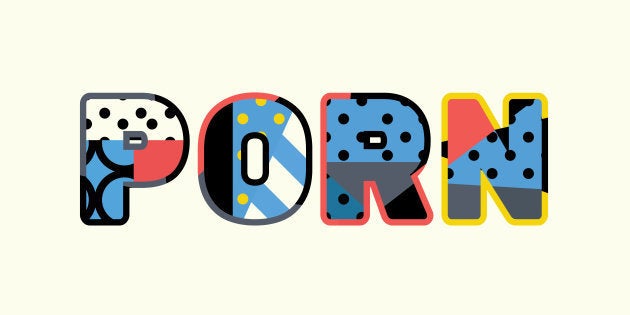 The reports said that the boys who raped the minor watched pornographic content before committing the crime.
"Unlimited access to these pornographic sites is required to be blocked / curbed to avoid adverse influence on the impressionable mind of the children," the court ruled, citing a 2015 notification issued by the central government.
As a result, 827 sites were banned in India, while thousand others continue to operate.
In an email interview with HuffPost India, Pornhub Vice-President Corey Price spoke about how the ban has affected the site's traffic numbers, how they plan to make a comeback in the Indian market and where the lowbrow/sleazy porn in India is coming from.
The Uttarakhand court verdict argues that porn is negatively influencing children, citing a recent case of gang rape in a school as an example. How do you counter that?
There is no evidence of such allegations. If the court truly believed this, then why didn't they ban all adult entertainment sites? The court banned the larger sites and left many smaller sites, including ones that offer illegal content.
What about those videos that are shot through the use of hidden/mobile cameras? Does Pornhub have a strict vetting policy that ensures the prevention of such serious violations?
Pornhub has very strict terms of services that forbids nonconsensual content. If the community finds such content, they flag with us to vet and remove swiftly.
Is there a way in which India can just get better at making porn? While production and distribution is illegal, has Pornhub thought of officially recruiting Indians to shoot porn in other countries to improve the catalogue which, at the moment, remains sleazy and lowbrow?
It's important to note that we do not produce content. We simply provide a platform through which adult entertainers—professional and amateur—can share and monetise their content
With the #MeToo movement gaining momentum, can you offer a perspective on how the movement has affected the porn industry? Do the production houses that Pornhub engages with have prevention of sexual assault committees/gender sensitisation workshops in place to ensure the safety of its actors?
Again, Pornhub is not involved in the production of adult content. Our Terms of Service requires that all content uploaded to the site have the full consent and necessary paperwork from all parties depicted.
With heightened sensitisation and more conversations about consent, has Pornhub seen a spike in women-friendly porn or a downward trend in porn that is violent in nature?
We've seen a dramatic increase in female visitors to Pornhub. In fact, India's female visitors increased the most out of any other country in 2017 compared to 2016—by 129%. To accommodate the increase in female visitors—particularly given our 2017 Year In Review which found that 'Porn for Women' was the top trending search for the year, increasing by more than 1,400% year over year—we announced the launch of our "Popular With Women" category, which automatically curates content catered to female-specific interests. The "Popular With Women" category features videos that females most often watch and favourite.
There's been a steady rise in documentaries that are chronicling the negative aspects of pornography, both on the viewers' psyche and those participating in it. Have you all taken any measures to ensure a friendlier working atmosphere that ensures physical and emotional safety, especially for women who are more prone to abuse?
First and foremost, it's important to note that Pornhub does not create content. That said, we are working on a few initiatives with/for sex workers. Here at Pornhub, we have several women on the team and our office culture promotes equality and respect.
There's a lot of amateur videos that get uploaded on Pornhub from India. How does Pornhub ensure these videos are consensually shot and haven't violated any of the performers' consent?
Content on Pornhub that directly violates our Terms of Service is flagged is removed as soon as we are made aware of it; this includes non-consensual content. To further ensure the safety of all our fans, we officially took a hard stance against revenge porn, which we believe is a form of sexual assault, and introduced a submission form for the easy removal of non-consensual content. Those who are on Pornhub and identify any material that is distributed without the consent of the individuals involved can now visit http://www.pornhub.com/content-removal and fill out the form found there to request the removal of non-consensual material.
From a legal point of view, is Pornhub planning to fight the ban in a higher court?
While Pornhub opposes government overreach with regards to censorship and were ultimately disappointed in the ruling, we are willing to work alongside the Indian government to address any concerns they have and help rectify the situation as swiftly and effectively as possible.
Can you elaborate, in terms of traffic numbers, how much Pornhub has been affected since the ban?
Per our '2017 Year in Review Insights' post, India ranked 3rd in traffic by country. As for how traffic has been impacted by the government's decision, it's still too early to determine the full extent of the impact, but traffic has declined.
Has Pornhub tried reaching out to the Indian government to formulate a plan in which the site can operate in the country?
Yes, we've reached out to the Indian government to together reach a solution that addresses all of their concerns. In the meantime, while we wait to hear back, we've launched a mirror site—www.pornhub.net—which isn't blocked.
Have there been any internal discussions within Pornhub on how to tackle the ban and get the site unblocked in India? If yes, what are some of the ways in which you see getting back?
Similar bans have been enforced in other countries, such as Russia, where a solution was found to allow Pornhub to keep operating. We plan to handle this ban in India in the same manner, working closely with the government to ensure we are compliant with their access laws in order to rectify the situation.
According to reports, Pornhub in Russia decided to invoke a rule that involves users signing in to Pornhub with their social media accounts so the age verification is taken care of. Is this something Pornhub is exploring in India as a means to stay in the market? If yes, wouldn't that run the risk of the site being used as a tool of surveillance?
In order to comply with Russian access laws, we found that requiring users to verify their age through their social media accounts to be the most effective solution. To be clear, Pornhub does not log or store any personal information, this is just a check to confirm users are over 18 as is required to engage with content hosted on our site. On the social media account's end, all they see is see the request from that user, they absolutely will not know what that user browsed on Pornhub. We are hopeful that we'll be able to come to a similar solution for our users in India.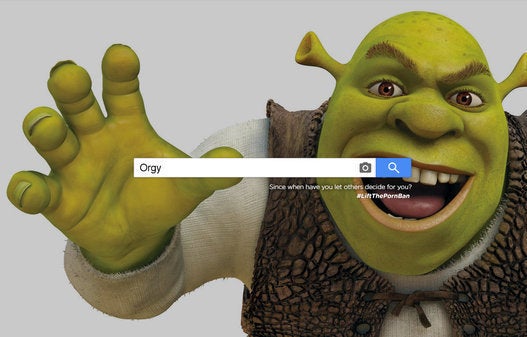 What Google Would Have Looked Like If The India #PornBan Had Happened