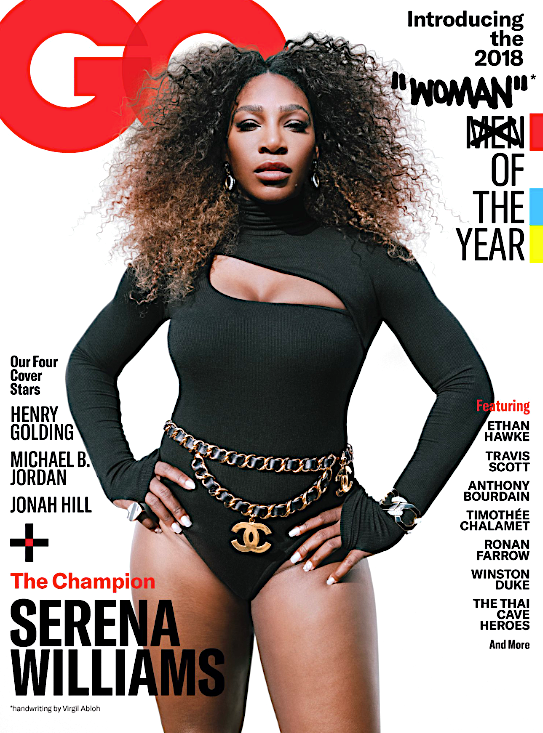 People on Twitter Monday wondered why the word "woman" was printed on the cover in quotation marks.
Mick Rouse, who per his Twitter bio is a GQ research manager, noted the word was handwritten by U.S. fashion designer Virgil Abloh. Williams collaborated with Abloh for a Nike collection, and he designed the tutus she wore at this year's U.S. Open.
Abloh "has styled everything in quotation marks as of late," Rouse wrote, acknowledging the concerns were "not something lost on me."
Not everyone was totally convinced, and some asked why the entire Woman of the Year title had not been placed in quotation marks.
There was no immediate comment from Williams, GQ or Abloh. Williams chairs the Board of Advisors for Oath, the Verizon unit that owns HuffPost.
The magazine's Woman of the Year edition was released alongside three others, with covers celebrating actors Jonah Hill, Michael B. Jordan and Henry Golding as GQ's 2018 Men of the Year.