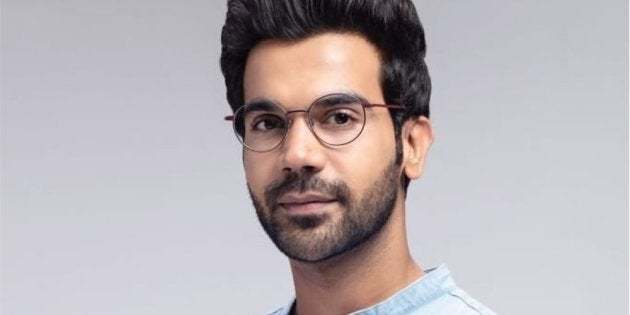 MUMBAI, Maharashtra — Rajkummar Rao has an understated dignity.
Whether one meets him at a party, a press conference, or at his residence in Andheri, a northern suburb in Mumbai, Rao is a portrait of calm, someone who looks like he's listening to you when you ask him a question and not someone who's waiting for their chance to talk.
Before he could even bask in the success of Stree, a feminist drama that grossed over 150-crore at the box-office, the actor has dived into his next projects, which include a film with Kangana Ranaut (Mental Hai Kya), a love story with Sonam Kapoor (Ek Ladki Ko Dekha To Aisa Laga), a film with Anurag Basu (Imli), and another quirky drama, Made in China, to be produced by Dinesh Vijan.
In this interview, Rao talks about the steady rise in his celebrity, making tough decisions, coping with loss, and holding onto love.
After a stunning 2017, you've had an even better 2018, with your film Stree grossing over 150-crores. Do these numbers matter or you don't like to quantify your success in monetary terms?
Honestly, I don't think in those terms. You have known me for years now. I am not counting how many films I have done or how many awards I have won. Because acting is something I want to do forever. It's not like I have a target in mind that this is what I want to do for this much money. I love doing films. Everything else that comes is an incentive of doing what I love.
You have also become quite prolific, balancing mainstream fare like Bareily ki Barfi with more indie stuff, like Trapped. In between, there are movies such as Shaadi Mein Zaroor Aana and Behen Hogi Teri. There's a question in people's head -- are they seeing too much of Rajkumar Rao? Do you personally feel saturated with the kind of work that you do?
Ideally, I'd like to do not more than one or at best, two films a year. But before I reach that space, I need to actively create that kind of demand for me. Right now, I can't afford to do one film in two years or a year because people have to see me enough of me and respond to the kind of films I do. I am still in the process of cultivating my audience. Every film gives me a chance to multiply the existing number.
Besides that, I just love working. I would rather be on a film set than anywhere else. After last year, me and my team thought that this year we are only going to do two films or next year we will just do two films but then Anurag Basu offering me Imli, Then a couple of other really great filmmakers spoke about their projects. If it's a great script, it's not just hard to say no, it's stupid to say no. My 1-film-a-year rule cannot come at the cost of saying 'no' to films that will actually help me build a solid career.
Do you also feel your personal life takes a back seat because you are consumed with work? Doesn't work addiction come at the cost? I don't have any personal time anymore. It's really not what it was earlier. But I guess you have to have that kind of understanding with your loved ones, especially with your partner, who are the most affected. We share that understanding and thanks to Facetime, you are available throughout. Of course nothing can beat being there physically but whenever I get time, I rush back home to be with my people.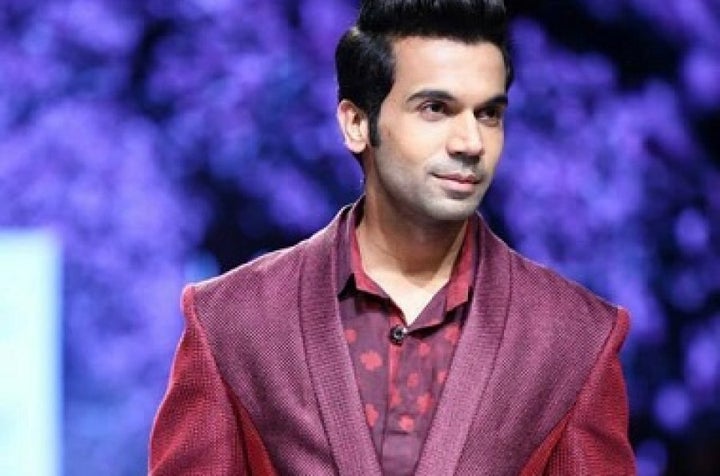 Considering you weren't raised around industry people, have you now developed a circle? People you trust, beyond work?
I have been working with Hansal Mehta since 2011. He's the constant guiding force in my life. I'm very close to him from the industry. Other than that I am close to Dinu (producer Dinesh Vijan) He's somebody I would pick up my phone and talk to about anything. Everyone is mostly a colleague. There's no such person I can really trust. I am very close to Ekta Kapoor. I connect with her and I know she's there for me.
Considering how prolific you've become, how do you deal with creative fatigue?
I push myself hard. I know I can't be repetitive. Even with my characters, say if they're from small towns, I make sure I am picking scripts where they are from different small towns from the country. Like a boy from Madhya Pradesh has different mannerisms as compared to a boy from Lucknow or Delhi.
Can you point out something specific differences?
For instance, my character Pritam in Bareilly Ki Barfi is a meek boy. He is very shy. Similarly, Newton is also quiet and reserved but wasn't outspoken. In Kai Po Che, Govind is also from a small town and he's one of the quieter ones among the three. All these three characters have similar traits yet they don't sound the same, they don't behave the same way, they don't laugh the same way. I pick up cultural nuances and incorporate it into my character so everyone is different from the other even if they broadly fall in a similar category.
Right. Have you ever had a moment where you felt you're being repetitive?
As of now, no. The day I feel that I I'll take a break, a sabbatical. I will go somewhere, maybe do an acting course and detox before coming back.
For most people, movies offer an escape from the monotony of life. For you, that is the reality, a job. What's your idea of entertainment outside of movies?
Travelling. That's the biggest stress buster. I travel a lot. I travel to talk to people, to meet characters, because eventually, I am going to portray them on screen. I believe in the realism of cinema. Of course you go a notch higher for some characters but the idea is to keep it believable and that happens, when you talk to real people.
What is the long-term goal? Is money important?
No, I've never done a movie just for money. I have done films for no money. I was offered huge money for a lot of films but I declined. Money is important but I am happy with what I am making.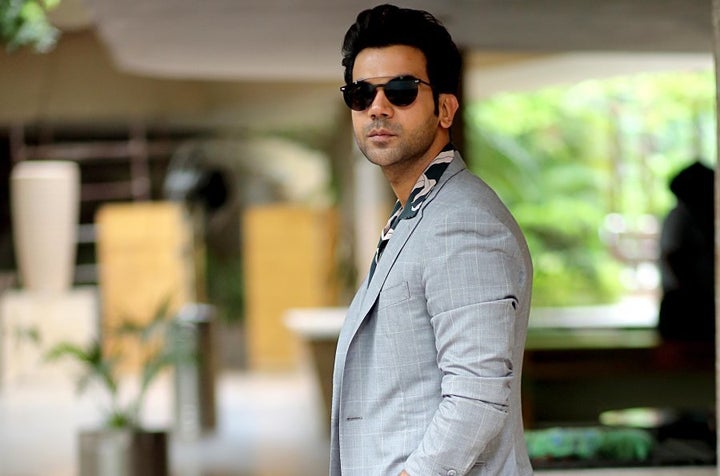 What has changed in Rajkumar Rao before LSD (Love, Sex, aur Dhokha, his breakthrough) and now?
I think I communicate better with people now. Earlier, I was very shy. I think I'm wearing better quality clothes than before, I am riding a fancier car, using a better phone. So essentially, it's just materialistic things. Personality wise, I'm still the same, just better-dressed. I've lived a hard life growing up. It was not a fancy life. So now I like that I can do things for my people, to give them something.
What do you indulge yourself with?
I love shopping for myself and my family and friends. Other than that, I'm not a big spender.
In between all this, I am sure you miss your mom a lot.
Every single day of my life.
She is on my phone as my wallpaper.
How do you deal with a grief so insurmountable?
It's difficult, it's just very difficult. When it happened (Rao's mother passed away) during Newton a friend of mine told me this will change me. I didn't understand it until it actually started happening. Death changes you permanently. You start feeling vulnerable about your loved ones. You start seeing their fragility more than their strengths. It's a perception shift. Your perception of life changes. It makes you confront existential questions.
Do you channelise this into your art?
It finds its way. As an artist, you have to be able to empathise and events such as these make you a lot more aware of feelings. Sometimes if someone is in stress, I just say, "Why? Life is too big. We're all going to die and these small things won't even matter so don't stress. You have the most beautiful gift of breathing."
This wisdom can come only after some key shifts in your life.
Do memories function as an antidote to the constant emotional despair?
To an extent, yes. My mother was my hero. She raised us up. She gave us all the freedom. I used to share everything with her, from girlfriends to the time I'd bunk college, everything. I'd tell her all my stories. We were friends. She was the one who had this really strong belief, perhaps even more than I did in myself. There was a time when I wasn't getting any work and so I called her up. About the setbacks she would always say "This is nothing, just wait and watch. You are going to be a star." And now when I've achieved some degree of success, she isn't....
...here to witness your stardom. It feels like a profoundly sad situation. Nothing can compensate for the permanence of loss...
Mom always wanted to see me do these big commercial films. More than the indie ones. She would have been so proud today. Back in Gurgaon, if people would come and ask me for pictures, she would get super excited, like Moms do. She'd be thrilled. Come to think of it, she'd be thrilled if I got any kind of attention. When I was in school and when we would go to the market together and some girl would look at me, she'd tease me and smile with joy because she always wanted me to be recognised, to be known, to be loved.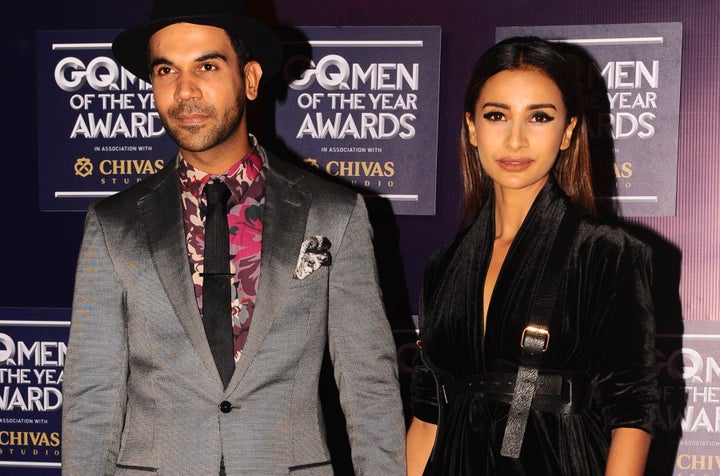 Has anybody even come as close? Someone with who you share a bond as strong as the one you did with your Mom?
I share everything with my partner, Patralekha. I am very glad she's in my life. I actually don't share my grief, I just keep it to myself. I feel by talking about it, I would be adding up to the stress of others. I only cry to myself. I try not to break down in front of others. The news of her death came suddenly at the time when I was filming Newton. But I am an actor. I have to keep acting. It was tough. Like insanely tough during Newton. I would keep crying. And then it'd be time for the camera to roll and I had to switch off and play my part. You know, I have this faith. Whatever happened with Newton, the kind of success that it became, it was all my mother. All her blessings. And now, I have Patralekha.
Yes, you have been dating Patralekha for several years now. In an industry surrounded by attractive people, is it difficult to be faithful?
Honestly, it's up to you. And how badly you want that person to be in your life. If your partner is someone you can live without, what's the point of that relationship, anyway? With Patralekha, it has been 7 years and to me, it still feels like we've just started. Every day feels new, like our first few dates. We're really best friends. If you really want to be with the woman you love, trust me, you won't fool around. That's what keeps me grounded. For me, us not working out isn't an option, it's the only alternative.