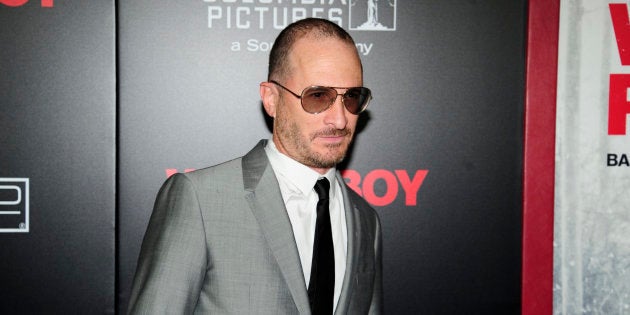 MUMBAI, Maharashtra — Oscar-nominated filmmaker and master provocateur Darren Aronofsky, known for films such as Black Swan (which earned Natalie Portman as Oscar), Mother!, Requiem For A Dream, was recently in Mumbai for the ongoing film festival in the city.
Aronofsky's films are often an exploration of the dark side of the human mind and laced with religious subtexts. He revealed that his was his sixth trip to India a place that he finds a deep connection with.
"As a filmmaker, you can control a lot of things. But with India, it's a place that's out of control," the filmmaker joked, sipping on a hot cup of 'ayurvedic' tea.
The director, who has produced Jackie and is working on another co-production with Brad Pitt, said that he doesn't have any story ideas yet that he'd like to direct.
In an interview with HuffPost India, he spoke about his artistic ambitions, foregrounding political themes through cinema, and what he loves the most about Mother!, his most divisive film till date.
A lot of characters in your movies endure punishing levels of violence, often self-inflicted, for artistic pursuits. Do you personally believe that all art is essentially an outlet for pain and suffering and one must go through it to create great art?
I believe art can come from a number of places. I don't think it only comes from pain. Having said that, yes, I have explored emotional and physical pain in my movies because I do feel that art resides somewhere on our edges and a lot of those edges push the barriers of our consciousness. Through films, I do like to push and see our physical limitations. That dark space interests me as a storyteller.
Mother! is a polarising film. It's also allegorical in nature as far as the Biblical the themes are concerned. When I watched it recently, I couldn't help but think about how the film symbolises the subversion of American democracy with the rise of Donald Trump, the 'outsider' who vandalised an existing order. A scene in the movie, where a sea of people are entering the house, resembled the white supremacist group that took out a rally in Charlottesville in August last year.
Well, you can surely interpret (Mother!) as a social commentary on immigration or American politics. And if some people have, I think that only goes on to indicate the beauty and broad reach of Mother! How people live and behave and interact is often reflected in my films, so I am not surprised that there is a political allegory in there. As far as the Charlottesville rally is concerned, we shot the film a little before, but these things end up getting reflected in cinema all the time.
Your narrative style is quite non-conformist, but I noticed that the characters in your movies, whether it is Nina in Black Swan or Him in Mother! or Robin Ramzinski in The Wrestler, they all crave admiration and an external form of validation, which is an act of conformity itself. Is that a reflection of what you seek?
That's interesting. I've always been interested in alternative ways of telling a story and that's because my taste has been non-conformist. But I, as a filmmaker, definitely feel very happy when my work achieves mainstream success. It's like my personal eccentric style reaching a wide base. It's not a conscious choice but I am just organically attracted to those themes.
Now about external validation, maybe that's because I do want my work to be seen by as many people as possible. I am not a guy who's just making weird stuff and dabbling in extremities. There's an element of entertainment which I am aware of and when you are working with the kind of money you need to make films, you have to try and get as many people to like it. Now, when you say that my style is non-conformist, it's largely because there are enough people doing other stuff, like superhero movies. It already caters to an existing appetite, which is why I do different projects.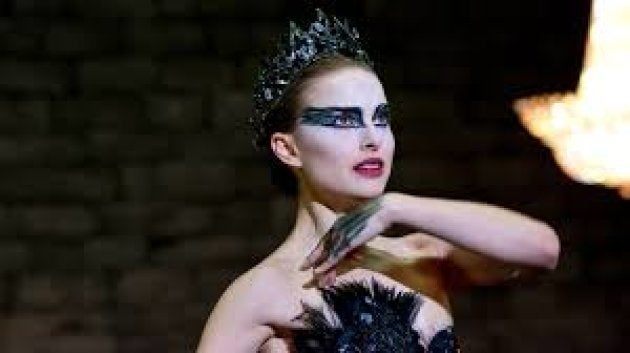 While a lot of filmmakers see escapism as the primary point of films, your cinema is an examination of the punishing realities of life, the horrors of obsession. On a personal level, is it cathartic for you to experience these extreme emotions?
All actors want to experience something intense on-screen but a lot of them, having done the same thing, become like models selling a product. For me, what's fun is to take them to places they haven't gone before. But at times, it is so discomforting to me that I just want to get done with it. For instance, for the lovemaking scene in Black Swan, we had about two days. But I couldn't bear to see the discomfort both Mila Kunis and Natalie Portman's characters were going through so I wrapped it up in half a day. So no, when my characters go through intense suffering or pain or discomfort, I feel their pain and discomfort. Some filmmakers enjoy that but to me, I feel protective, like a friend. My actors and me push each other to do the best work we can.
As a filmmaker, how do shifting political realities, like the rise of the far-right, influence the stories you choose to tell?
As a storyteller, you always want to speak about what's happening in the world. I think a lot about what's happening around us. As a filmmaker, my challenge is to try and figure out stories that are going to connect people. It's a very, very strange shifting world right now and it's more important than ever for us to tell stories about what's happening in the world right now. We need to tell stories that reintroduce empathy into people. There are so many forces that are trying to make us non-relatable by dividing us. Stories can help keep us connected.
Having created an impressive body of work, has it become easier for you to attract A-list talent for your films?
Well, I think I can leave that to your imagination!