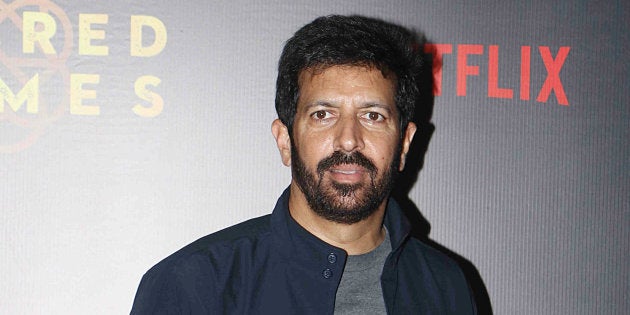 The biggest lesson from the Me Too movement has been that "hushed whispers" should never be ignored, director Kabir Khan said on Friday.
The Bajrangi Bhaijaan director was speaking to a packed house in a Northern Mumbai theatre as part of a Mumbai Film Festival session on the movement that saw women naming their sexual harassers, mostly on social media. Others on the panel were directors Shonali Bose and Anjali Menon and actor Renuka Shahane.
"We knew about these people and we did keep quiet. Actors, casting directors, filmmakers...but no longer we are going to keep quiet. We are going to come down with a tonne of bricks on such cases. I remember when I was at YRF (Yash Raj Films) we would hear stories about this one person. But we all kept quiet. We can't do that anymore. That's the biggest learning of the Me Too movement. We should never ignore these hushed whispers," Khan said.
Many prominent names from Bollywood, including Nana Patekar, Alok Nath and Rajat Kapoor, have been accused of sexual harassment or even assault by women.
Shahane, who had earlier supported Tanushree Dutta, who accused Patekar of harassing her 10 years ago, said that women should be allowed to do their job in a non-threatening environment.
"The whole adjust kar lo is a big conspiracy of silence. Like hairdresser and actress. They are always together, watching over one another. This should not be the case. If you've been signed up for an acting job, you shouldn't have to sit on the lap of the producer," said Shahane.
The Malayalam film industry had a similar moment last year, even before the fall of Harvey Weinstein in the US, when a female actor was abducted and brutally assaulted in a moving vehicle. Dileep, an influential male actor, has been accused of planning the assault.
This case, said Menon, was a tipping point.
"All of us in the South film industry came in together. It was horrific what the woman who was abducted and sexually assaulted. She filed a case that day itself. We were very inspired by her courage."
Menon is part of the Women in Cinema Collective, an organisation that is calling out the entrenched misogyny in an industry that worships its male superstars.
"Constitutionally, we have equal rights, so why not in practice?" she asked.
The panel also discussed how the kind of films Bollywood makes has contributed to the culture of predatory behaviour and objectification.
Bose said that while raising money for Amu, a film about the Anti-Sikh riots, prospective producers asked her if she could replace the female protagonist with a man.
In Margarita with a Straw, where Kalki Koechlin plays a young woman with cerebral palsy who discovers her sexuality, Bose was asked if the central character could be heterosexual instead of bisexual.
"I lost a lot of funding because I said no, but I'm not going to change. So these are the issues we have to face."