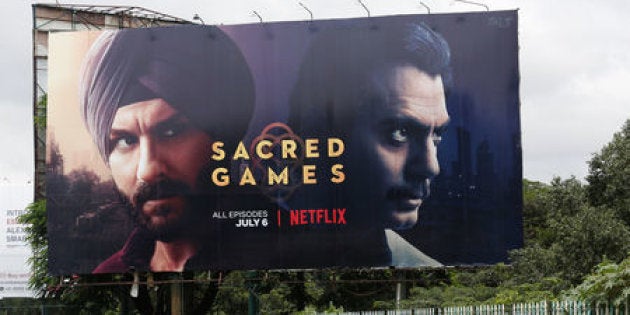 MUMBAI, Maharashtra—Weeks after a HuffPost India investigation detailed allegations that a woman working with the now-defunct Phantom Films was sexually assaulted by Vikas Bahl, one of the partners at Phantom Films Pvt Ltd, Netflix India has decided to go ahead with the show's second season.
In a statement shared with HuffPost India, Netflix said, "After an independent investigation, the results helped inform Netflix's decision to continue with Vikramaditya Motwane and Anurag Kashyap on season 2 of Sacred Games. We continue to collaborate with our production partners to ensure and maintain a safe and respectful working environment."
HuffPost India has written to Netflix to understand the nature of their internal investigations.
In an interview with HuffPost, the survivor alleged that she was sexually assaulted by Bahl at a hotel room in Goa in May 2015. She said she brought the incident up with Kashyap in October that year, but no action was taken against Bahl.
In the US, Netflix had dropped Kevin Spacey from the final season of its hit show, House of Cards, after allegations of sexual assault against the actor came to the forefront. At the time, Netflix had said, "Netflix will not be involved with any further production of House of Cards that includes Kevin Spacey. We will continue to work with MRC during this hiatus time to evaluate our path forward as it relates to the show."
Meanwhile, according to several reports, Bahl is back to editing his next film, the Hrithik Roshan-starrer Super 30, slated to release early next year.