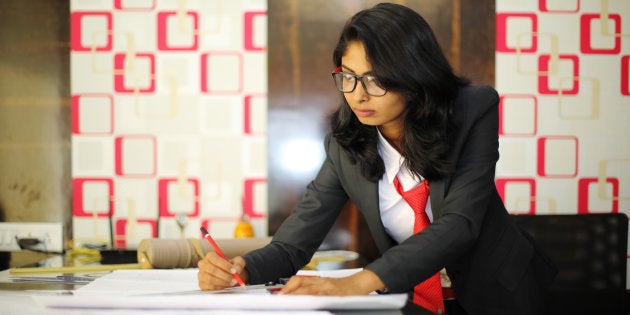 Last year, Heidi Lamar was chatting with a male colleague at a party organised by Google, her employer when she realised that the company had been quietly paying several women less money than men. Lamar, who was a teacher at Google's Children Center, learnt during the conversation that while she was being paid $18.51 per hour, the man was being paid $21.00/hour for exactly the same kind and quantity of work as hers. Additionally, Lamar had a masters' degree in teaching, which the male colleague, who was hired in a higher pay band than her, didn't have.
The party, ironically, was to celebrate International Women's Day.
Lamar took up the issue with Google the same month. Google "lied to her and did not correct the problem", her lawyer, James Finberg told HuffPost India.
Months later, in September, Lamar was one of the four women who sued the company for discriminating against its female employees over pay. The other women—engineering and sales professionals—also went through identical cycles of discovering that Google was unreasonably paying them less and then encountering dismissive responses when they complained. In December, in a temporary victory for Google, the women's lawsuit was dismissed. In January, three of them—Kelly Ellis, Holly Pease and Kelli Wisuri—revised the lawsuit, which Lamar also joined in. Then, in March this year, Google spent a whopping $270,000 to pay off 228 employees across US, UK and India to close the gender and race pay gap that existed.
The four plaintiffs, their lawyer James Finberg told HuffPost India, quit the company eventually. Shortly after resigning in July, Lamar wrote in a Facebook post: "Man. Leaving a school and coworkers and families I love is terrible. This commute is also terrible. I'm in my final few weeks at Google and am having all the feelings."
Earlier this year, a jobs site surveyed 5,500 men and women across India. The results suggested that women earn around 20% less than men. While conversations around the gender pay gap regularly surface on social media, and women belonging to industries ranging from entertainment to journalism speak about wage discrepancy, chasing equal pay at the workplace can be both daunting and complicated.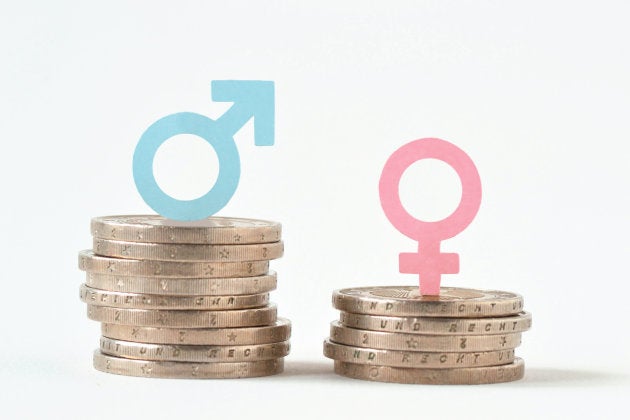 MYTHS AND TRUTHS
Many factors contribute to the gender pay gap numbers in India. HuffPost India spoke to several women corporate leaders, some of whom said that the wage gap can't be seen in isolation and hence can't be addressed simply by 'fixing' the corporate culture.
Debolina Dutta, the human resources head at Schneider Electric for south-east Asia, said women in India leave the workforce at an age when most men their age don't feel compelled to. "If you look at, say, college placements, companies hire almost the same number of men and women at the same pay band," she said. She recollected an instance where an IT giant she was employed with had 54% women at the entry level, which dropped drastically a few years later and was significantly less for older age groups.
"Because there are very few women in the higher salary bands, the average pay of women is lower than that of men. Fewer women rise in ranks compared to men, therefore crowding the lower pay bands."
"At a certain age, several women leave work to pursue motherhood or marriage, because in India we are socialised to believe that women should be taking care of children and household. There's a sharp drop in the number of women in the mid- and higher levels as a result," said Dutta, suggesting that society as a whole should change to make sure women are treated equally at work.
The Monster.com salary index also found that the wage gap was the highest in India—to the tune of 25%—at an experience level of above 11 years.
Ester Martinez, the editor-in-chief of People Matters and former global human resources head for Tata, echoed Dutta's sentiments. "Because there are very few women in the higher salary bands, the average pay of women is lower than that of men. Fewer women rise in ranks compared to men, therefore crowding the lower pay bands. This results in the wage gap that we see in several surveys," Martinez said.
Martinez added that companies should make sure their overall policies have "gender hygiene" so that employees are empowered equally and feel comfortable about pursuing their ambitions.
HOW TO DETERMINE IF A COMPANY IS PAYING EQUALLY
Like in the Google case, it's difficult to find out if companies are insidiously practicing wage discrimination. Lamar and Ellis both came to know from their male colleagues after years of working at Google that they were being paid less. Harlina Sodhi, who has been an HR professional for 22 years, as well as a diversity leader and TedX speaker, said women need to keep their ears to the ground while considering an offer. She suggested closely looking at Glassdoor reviews and salary data.
Sodhi also suggested that women could call recruitment firms and headhunters to get a sense of the average salary of the profile offered to her and also ask them what kind of salaries companies are willing to pay for a similar job.
"Look at the compensation data that firms put together, talk to your network and look at filings that the company does where they have to publish salary of certain levels of leaders," Sodhi said.
She suggested that while joining a new company, a woman could ask questions about the "culture of the company".
"She can ask the HR or the person she will be reporting to questions about the stand it has with respect to gender equality and diversity, egos and cases of how other women have fared there. It's more about getting her role's worth relative to a man doing the same job than generic comparisons. There are several variables such as experience, context, proven expertise, longevity," Sodhi said.
"Your last salary shouldn't be a judge of your calibre.You should demand what you think you deserve."
DON'T GET STUCK AT YOUR LAST PAY
Most companies, said Martinez, try to compute a new hire's salary based on how much she used to get paid. In the case of Google as well, the company had hired the plaintiffs based on their last salary and hired them at a lower pay level, even though their experience should have placed them at a higher pay band in the company. Finberg told HuffPost India, "Google told Heidi that the male pre-school teacher brought in at a higher salary had (1) more experience; and (2) higher interview scores. Neither statement was true. Google refused to pay her the back-pay differential. Kelly Ellis was told by a manager that she had been inappropriately put in level 3 instead of level 4, but when she asked to be moved up, she was told she had not been at Google long enough."
Martinez said, "Your last salary shouldn't be a judge of your calibre.You should demand what you think you deserve."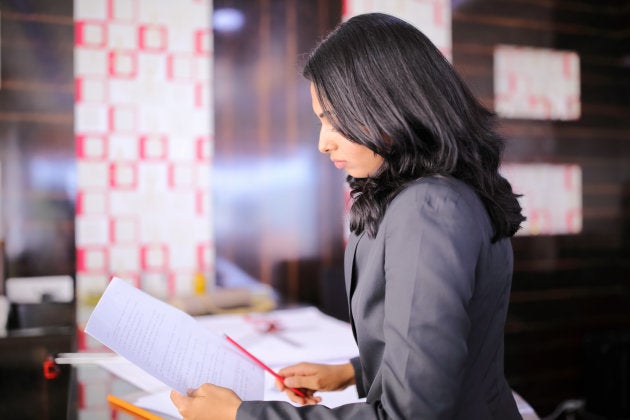 NEGOTIATE HARD
A lot of people, said Martinez, especially women, don't negotiate hard or skillfully enough for better pay. While it is ideal that companies be fair and transparent in their payment structures, in this dog-eat-dog world, negotiating for salaries is a skill one should acquire.
At the entry level, Martinez suggests that it helps to talk passionately about your development plans for and in the company with your reporting manager and HR. "It is important to also ask yourself a few questions—am I being seen as an ambitious person? A lot of women work very hard, but are unable to articulate their ambitions unabashed," said Martinez.
Martinez has witnessed during her career that when women are unhappy with their salary or think they are being discriminated against, they just leave. Instead, she says, they should persist and aggressively pursue seniors for better projects and more challenging opportunities.
Both Dutta and Martinez pointed out that it is important to network—something women, burdened with home and family responsibilities—find difficult to do. "It is important to have a network, keep in touch with them about opportunities and salaries and generally be seen," Dutta said. Martinez added that having a network also helps in determining if a woman is indeed being shortchanged by her employer.
WHAT IF YOU MANAGE TO FIND OUT THERE IS INDEED A PAY GAP?
It's never an easy way from there. When Ellis and Lamar found out, they took it up with their managers, only for their concerns to be dismissed. At least, when they filed the lawsuit later, apart from their own personal conversations, they had as evidence a survey done by the labour department of the US government which found widespread discrepancies in Google's pay structure. Finberg told HuffPost India that there is little transparency in the United States about salary structures but as Google is a government contractor, the labour department regularly reviews its policies.
Sodhi said instead of being anxious, women could seek out other women in senior positions in the industry for their advice, thereby also informing them about the pay discrepancy they are facing. A comparison with another colleague, Sodhi suggested, is never a good idea and also cannot be held as concrete evidence without endangering the colleague's prospects. "Best to do a job evaluation, map it with industry salary median, fully be cognizant of your performance and potential and have an objective discussion with manager and HR," Sodhi said.
"You can always ask that to the HR or your boss. Say for example, for one pay band, salaries could range from Rs 60 to Rs 100, it's perfectly professional to ask where you figure in that range and why,"
Martinez added that it is important not to jump the gun, especially if one doesn't have valid data—always a problem in India. She suggests that, during the course of being employed in a company, a woman could actively discuss and seek advice on what projects she should be handling, what responsibilities she sees herself taking in the future and what development needs her superior has in mind for her. Alongside that, Martinez said, she should add facts about wanting to make personal investments like buying property etc, thereby indicating that though she is raring to take on challenges, she should be paid likewise as well.
One way to open such a conversation, according to Martinez, is by asking where she figures in a company's pay band. "You can always ask that to the HR or your boss. Say for example, for one pay band, salaries could range from Rs 60 to Rs 100, it's perfectly professional to ask where you figure in that range and why," she added. That conversation can then expand to how you can develop and consequently earn more.
Sodhi, however, suggests that if a woman wants to be direct about an existent pay gap, she could do "a rigorous self evaluation, run it past an trusted advisor and ask for a conversation".
Sodhi thinks it is important for women to have a coach or a sponsor whom she can honestly talk to within her industry—reiterating the point about networking made by Dutta and Martinez.
"I would back that up by a documented email saying 'thank you' or 'next steps as agreed' and periodically review those," she said.
THE LAWS
The Equal Remuneration Act And Rules, 1976 says that companies cannot discriminate against anyone based on sex. However, service lawyer Umesh Kumar said that it is very difficult to sue a company in India over this since there is no approved review procedure in place. "No company will admit to discriminating based on gender. They will obviously find some issue like performance etc. However, one can challenge a company if she thinks that she has been unfairly denied a promotion or a raise when everyone received it."
RESOURCES
Sodhi suggests women can find a sponsor to discuss professional hurdles in most industries. Following are the ways she suggests:
— Approach her diversity and Inclusion head to request for one. Sodhi suggests one can also check with her manager if he/she can recommend anyone
— Can join relevant social media group or LinkedIn community. Slowly, over a period of time find a sponsor
4.Become a member of 'Lean In' or similar organizations.
(This list will be updated as and when we get inputs about mentoring.)



HOW IS WAGE GAP CALCULATED

The gender pay gap is usually determined by adding the salaries of all the women holding full-time jobs all year and then finding the median salary. For the uninitiated, a median salary is one that falls exactly in the centre when all the salaries of the people being surveyed are listed in ascending order. At times, like in Great Britain, the mean—or average salary of a man or a woman—is also taken into consideration for calculating the pay gap.

While considering annual salaries is a popular way to calculate the wage gap, this article points out that the pay gap can also be calculated on the basis of people's weekly earnings, leading to very different results. The survey conducted by Monster.com for India took into consideration the median hourly salaries of men and women in India and found that the former earned Rs 241 per hour of work compared with the latter, who earned Rs 184.4 each hour.