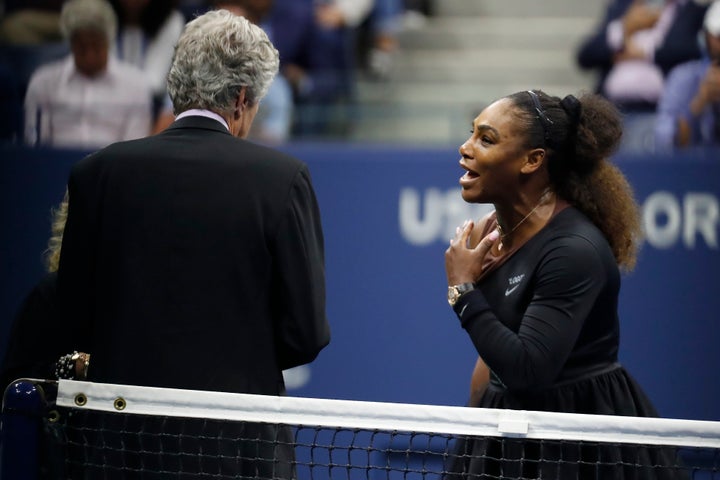 Williams received several violations during her match with Osaka. In the first, she was accused of receiving coaching.
A second violation was issued after Williams broke her tennis racket in frustration, which led to a point penalty. Ramos issued a third violation, which included a game penalty, after Williams confronted him and called him a "thief."
Osaka went on to defeat Williams, becoming the first Grand Slam tournament champion from Japan.
Williams was fined $17,000 for the three code violations, the Associated Press reported. This included $10,000 for "verbal abuse" toward Ramos, $4,000 for the coaching warning and $3,000 for breaking her racket.
The 23-time Grand Slam champion sparked a heated debate after the women's final when she called Ramos' decision to dock her as sexist, noting that male players who act in a similar way on the court are not always penalized as harshly.
"I just don't understand," Williams told "The Project." "If you're female you should be able to do even half of what a guy can do."
Williams sits on the board of advisers to Oath, HuffPost's parent company.