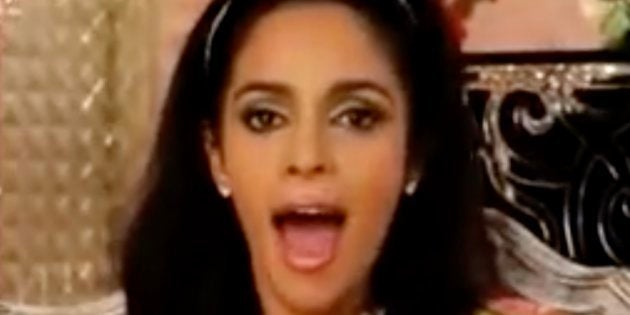 In 2013, a year before Narendra Modi became India's prime minister, actor Mallika Sherawat had shared a video, wishing him on his 63rd birthday.
In the hilarious clip, loosely inspired by Marilyn Monroe's birthday song for US President John F. Kennedy in 1962, Sherawat, who has a natural talent for attracting controversies, declared Modi as India's most "eligible bachelor".
She then proceeded to sing 'Happy Birthday' to him, not in the regular cutesy manner that it's usually sung, but in an unmissable, seductive tone and sensuous expressions.
What makes this clip hilarious is that Sherawat keeps referring to Modi as 'Naren-Dar', while breathing heavily. It's a miracle she doesn't faint by the end of her Modilogue.
As the Prime Minister turns 68, it's imperative for us, as inhabitants of the woke Internet, to train our lens on this little gem and bring it back into public discourse.
However, while you LOL at the hilarious clip, here's a quick reminder that at Rs 89.44, petrol is at the highest price it has ever been in Mumbai, while at 72.63, the Indian rupee is at a historic low against the US dollar.
That aside, Happy Birthday, Modiji.