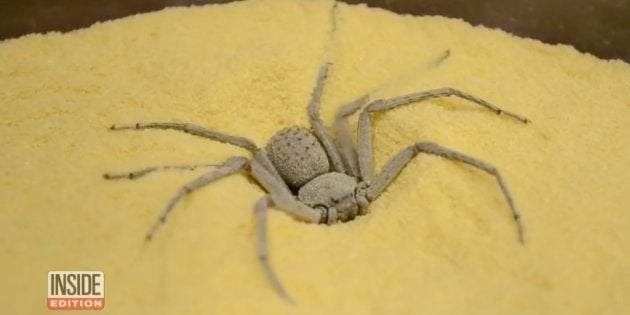 Arachnophobes look away (and maybe start tucking your pants into your socks).
Philadelphians are on the lookout for 7,000 creatures ― including a highly venomous spider ― that were stolen from the city's Insectarium and Butterfly Pavilion last month.
Thieves made off with up to 90 percent of the museum's collection, including a 6-eyed sand spider whose bite "could rot 25 percent of their [victim's] body."
Speaking to CNN, Insectarium CEO John Cambridge said that he wasn't "sure there's ever been a larger live-insect heist." The estimated value of the missing creatures is thought to be anywhere between $40,000 and $50,000.
Authorities believe the thieves previously worked at the museum and were "dismissed for extremely good reasons."
"We know exactly who did this. They snuck out the back with all these boxes. We caught them on camera," Cambridge said. "They took all the stuff and then they didn't show up for their shifts."
Several of the thieves even left a bizarre calling card by sticking their uniforms to the wall with steak knives, CNN reported.
Since the "buglary," the museum has established a GoFundMe page to replace the missing creatures so that it can continue "to educate and engage people with the wonderful world of insects."