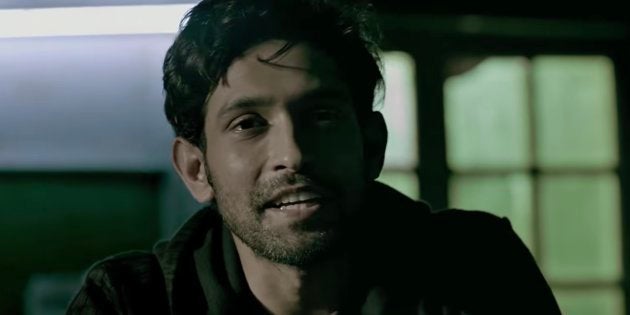 Chetan Bhagat, patron saint of lovestruck male engineering and management college graduates, is back with another book. The story revolves around Arjun Kapoor a scrappy young man who is dating a gorgeous woman until things go awry. Did we hear you mutter "but those were the storylines of Two States and Half Girlfriend"? If you are indeed one of those naysayers, it must be mentioned that in the sleek new book trailer that has just been launched for The Girl in Room 105, it seems that said gorgeous woman is dead. And this time, she seems to be dead dead and not pretending to be dead like the inane half girlfriend in Half Girlfriend.
Bhagat's first few books were mainly case studies about the immaturity of grown men, but his ambitions are now bigger. His last book, One Indian Girl, attempted to take on gender politics as Bhagat explored the world from the point of view of a financially independent modern woman. It is another story that women were more outraged by the book than they were by Kareena Kapoor calling herself tandoori murgi in an 'item song'. At least he tried. In keeping with the current political climate, Bhagat's new book seems to be depicting a love story between a Kashmiri Muslim woman and the son of a "senior RSS leader". But the "reverse love jihad" gangs shouldn't get too happy. Bhagat seems to have killed off the woman in the novel, making it a thriller of sorts.
The reason you are reading this though, is because of Vikrant Massey. Yep, him. One of the finest actors of our time, who you perhaps bawled over in Konkona Sen Sharma's stellar debut film A Death In The Gunj. The same one who, thanks to Bollywood's nepotism, played second fiddle to Arjun Kapoor in the screen adaptation of Half Girlfriend.
The book trailer, launched by publisher Westland to promote The Girl in Room 105, stars Massey as Keshav Rajpurohit, the protagonist of the book. In the two-minute trailer, Massey plays a stalker-ish ex, a dejected young man whose life is going nowhere, the sutradhar (narrator) and a man on the run, all with consummate ease.
The trailer makes it seem like the book would be perfect as a Bollywood potboiler so the publishers are probably hoping that Massey would pique the interests of Bhagat's critics into buying the book. As for the writer's fans, a Bollywood-like trailer is quite literally the icing on the cake.
At the end of the trailer, you wish there was actually a film on the horizon with Massey in the lead role. But as the saying goes, nothing in life is fair.