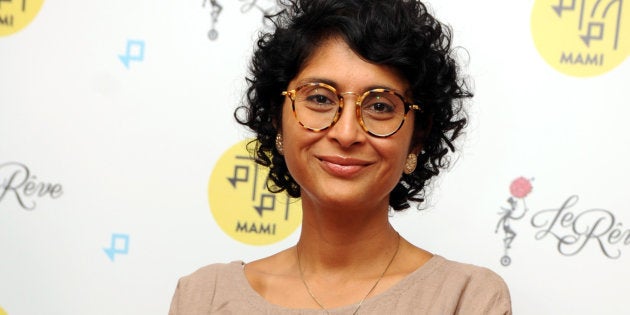 In November 2015, at the Ramnath Goenka Awards, organised by the The Indian Express, Aamir Khan said, "When I chat with Kiran at home, she says 'Should we move out of India?' That's a disastrous and big statement for Kiran to make. She fears for her child. She fears about what the atmosphere around us will be. She feels scared to open the newspapers every day."
Days later, the right-wing brigade proved Khan's point by doing exactly what his wife Kiran Rao was alluding to: the couple received violent threats and there were protests outside their Mumbai residence.
Almost three years later, Khan and Rao still live in India but the culture of intolerance, polarisation and communal violence in the country has only increased. The clampdown on dissenting voices continues unabated.
On the sidelines of the upcoming Mumbai Film Festival, of which Rao is the chairperson, the filmmaker spoke to HuffPost India about empowering marginalised voices, using cinema as a tool to protest and how the current atmosphere has affected her storytelling:
The Word To Screen Market is in its third edition now. Would you say the initiative has been successful in empowering writers and bridging the gap between cinema and literature?
The stated idea wasn't to empower writers per se but to open spaces where great literature will have access to people making visual stories. See, we as an industry have all sorts of commercial constraints.It's not an industry where a book is easily adapted to screen. We're trying to change that. Another idea we want to challenge is this constant complaint that we make — there aren't any good writers, there aren't any good scripts, and that the industry only churns out only formulaic stuff that's a rehash of the same old story we've seen before.
Despite our bookshelves heaving with stories, there aren't any enough book-to-screen adaptations. The Word To Screen Market intends to bridge that gap. I think we'll get dividends from this initiative in the long run.
Despite India being a treasure trove of great literature, why do you think the power brokers of the film industry haven't looked at book adaptations more seriously?
That's a great query and unfortunately, I don't have a good enough answer for that. As a filmmaker myself, it took me some time to warm up to the idea of a book adaptation. It was only when people started sending me book titles as potential screen adaptations (that) I looked at it seriously. As a writer, I like to write my own stories. So maybe that played a part.
But broadly speaking, do you think the industry still doesn't value the written word or writers as much as it should, perhaps?
I think the reliance on getting a 'big hit' is such that a lot of people end up just adapting to an existing template of something that has worked. So you see a tendency where there's a fair amount of remake of something we've seen before, just with different, more saleable stars. Which still doesn't quite explain why the neglect towards books. I don't know, maybe because of the access to libraries or bookstores isn't as much as it used to be?
On the contrary, the written word hasn't ever been more accessible, whether it's an e-book, a pdf or a Kindle...
Sure, but I do believe that privilege is restricted to an elite subset of people. What I am trying to say — the disappearance of a bookstore had a direct impact on our reading habits and perhaps our attention spans. How many people can you stop and ask if they have a book in their bags? Do people carry books anymore?
Well, the new tools of social currency such as Instagram and Twitter have drastically changed the way we consume literature.
Exactly. And I am no different. Instagram is compulsive. Back when we didn't have these tools of distraction, we'd spend all our time reading. There was nothing else to do. It has altered our habits and filmmakers are no different than anybody else in society, we're victims of habit. So one reason could be that we are watching a lot more cinema but not reading that much. I have really lost the habit to read and I don't like that. I've to force myself to read because the book is always competing with a show that needs to be watched or an email to be sent or Instagram stories to be watched! So now I've uninstalled Instagram from my phone so I can read more.
Talking about writers and books, there is a clampdown on free speech by the state where activists, lawyers and intellectuals are being systematically targeted. Isn't it time for us to think of cinema as a form of protest and a tool to register dissent?
Absolutely. Culture is all that we have to let our feelings and perspective known and we're are striving for it. This year, there's a conscious attempt on our end to include Dalit writers, Adivasi stories, stories related to gender, child abuse and other oppressed minorities. This is the outlet for the representation of those who've been marginalised and kept on the fringes. Films also need to do that now, whether it's through episodic content, short format or via full-length feature.
Do you feel we are making movies that are able to crystallise a moment in time, movies that question the power structures, which would happen to be one of the functions of cinema?
Are we able to? Well, films also have a very long gestation period so we will only know that at a later point in time. We will live to know. Films are already being made that are reactions to the ongoing state of the country today. The Internet has liberated us.
From the conversations that I have with other filmmakers, I sense a fear psychosis that has gripped a whole lot of them. A few even talk about pre-censorship, where they are avoiding documenting issues as a pre-emptive measure...
I am sure people are. I, as a filmmaker and a storyteller, find it very necessary to tell the stories of our times and I am working on one such. I find it absolutely necessary to somehow foreground, through my films, what I see as something that's happening in the country. All filmmakers do, because no writer can say that they aren't influenced by the ongoing events in the society. But subscribe to pre-censorship? Nope. I haven't and I won't do that.
I remember you had an enterprising project called Filmbay, which would have been a dedicated space in Mumbai for cinephiles and literature lovers to discover world cinema and great books but that fell through due to red tape. Did that disillusion you from working towards carving a space for arthouse or alternate cinema in a city saturated with Bollywood?
It did disillusion me to a great extent. I spent years putting it in order, right from getting the space to the design to rough plans of what we'd curate there. But I realised I didn't have the kind of time it'd need. It'd have been tremendous if it had worked out, it'd probably be up and running now, but well, didn't happen. I imagined all sorts of people going there at any point in the day and accessing resources, film archives, old films, world cinema, everything....
The MAMI year-round programme (a Mumbai Film Festival initiative where selected movies are screened throughout the year) is kind of a low-key version of what you envisioned with Filmbay...
Yeah, in a way. That's the plan. A physical space would've helped infinitely but as of today, the MAMI Film Club has about 9,000 active members and we continue to grow.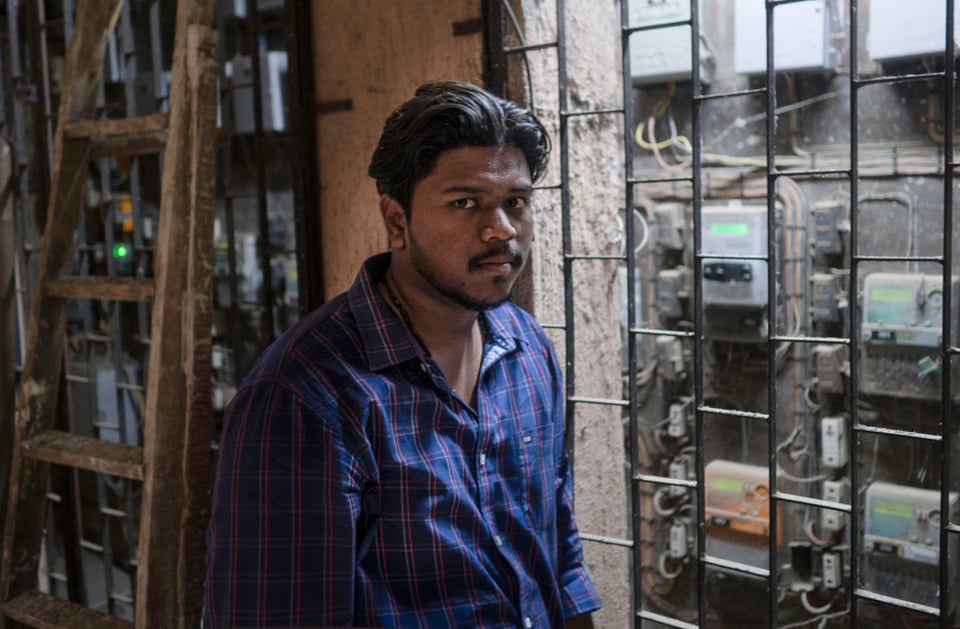 Male Child Abuse Survivors