The upcoming James Bond film is proving to be the British secret agent's most treacherous mission yet.
Production on the 25th entry in the franchise, known as "Bond 25," has encountered multiple bumps in the road ahead of filming and may not see the light of day until late 2020, unnamed sources told The Hollywood Reporter.
"Bond 25" was slated to hit theaters Nov. 8, 2019, and battle the "Wonder Woman" sequel at the box office but now stands without a director or a feasible release date.
"Slumdog Millionaire" director Danny Boyle, who signed on to helm the film in March, dropped out of the project earlier this week due to "creative differences," producers of the franchise and star Daniel Craig announced on Tuesday.
A report by Deadline claims the studio is currently pursuing directors, including Edgar Wright, David Mackenzie, Jean-Marc Vallée and Yann Demange, to take the reins.
While the powers that be behind Bond offered no additional details about Boyle's departure, the director was apparently at odds with the studio over the casting of the film's villain, according to The Telegraph. Boyle advocated for actor Tomasz Kot to portray the Russian baddie.
Boyle was reportedly intending to turn Bond's next outing into a "modern-day Cold War," but the draft of the script he penned with co-writer John Hodge "didn't meet the approval" of producers Michael G. Wilson and Barbara Broccoli and of Craig, sources told Variety.
Filming was supposed to begin in early December at Pinewood Studios in the U.K. before shooting on location in various exotic locales. However, without a script or a director to bring it to life, the studio is reportedly going back to the drawing board.
Representatives for MGM did not immediately respond to HuffPost's request for comment.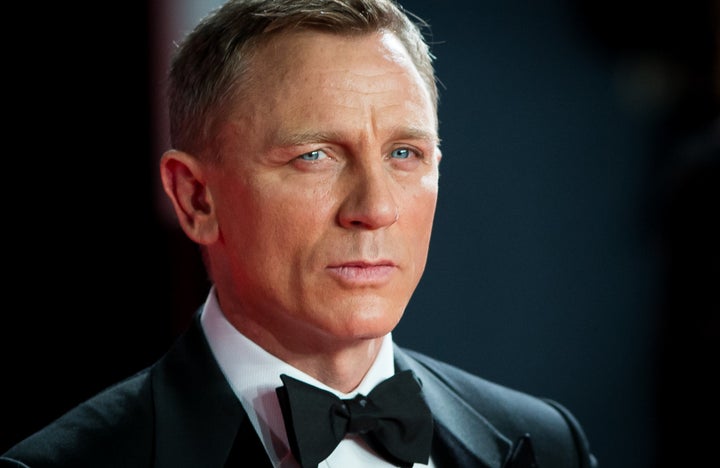 Apart from 1995's "GoldenEye," Bond films have historically debuted in the winter, so producers are reportedly considering delaying the new installment by a year or breaking from tradition and dropping the blockbuster next summer.
While the status of the next Bond installment is in flux, Craig remains at the center, despite increased speculation about who might take over the role in future outings.
Actor Idris Elba, who's long been considered to be in the running as Craig's replacement, recently shot down rumors that he's in line to inherit Bond's signature Walther PPK.
And if that's the case, maybe everyone should just cut their losses and let Charlize Theron do James Bond better than James Bond in the "Atomic Blonde" sequel.