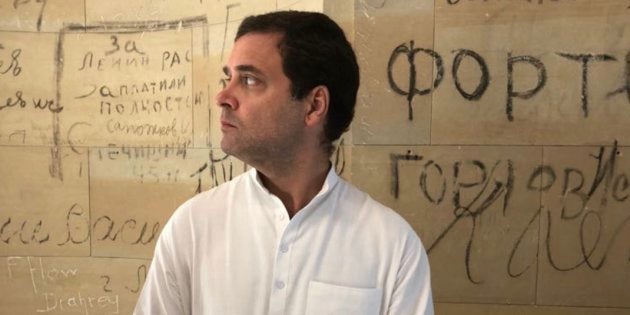 On Thursday morning, the official Twitter handle of the Indian National Congress posted a series of pictures featuring party President Rahul Gandhi from his recent trip to Bundestag in Berlin.
Nothing wrong with the pictures, except that Gandhi unwittingly gave Twitter what makes it thrive -- a new meme.
Within minutes, a seemingly innocuous photoshoot captured the collective imagination of Twitter users and a hilarious new meme was born.
Here, we pick some of the finest: