Jennifer Lopez received the Michael Jackson Video Vanguard Award at the 2018 MTV Video Music Awards on Monday night and proved just why she deserved the honor in the first place.
The stunning 49-year-old actress, singer and dancer brought down the house with a show-stopping performance that covered her greatest hits, including mashups of "Waiting for Tonight," "On the Floor," Dance Again," "Ain't Your Mama," "Love Don't Cost A Thing," "Get Right," "Jenny From The Block," and "Dinero." Ja Rule even stopped by for "I'm Real" and "Ain't It Funny."
Lopez got everyone in the audience on their feet, while boyfriend Alex Rodriguez had a meme-able moment when he was essentially rendered speechless by his girlfriend's moves.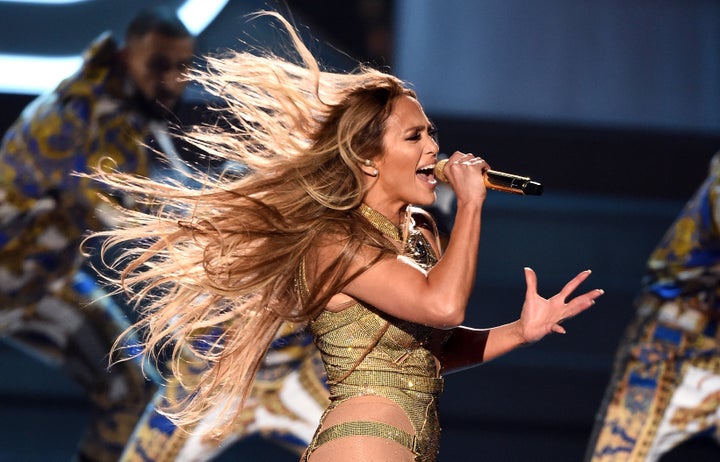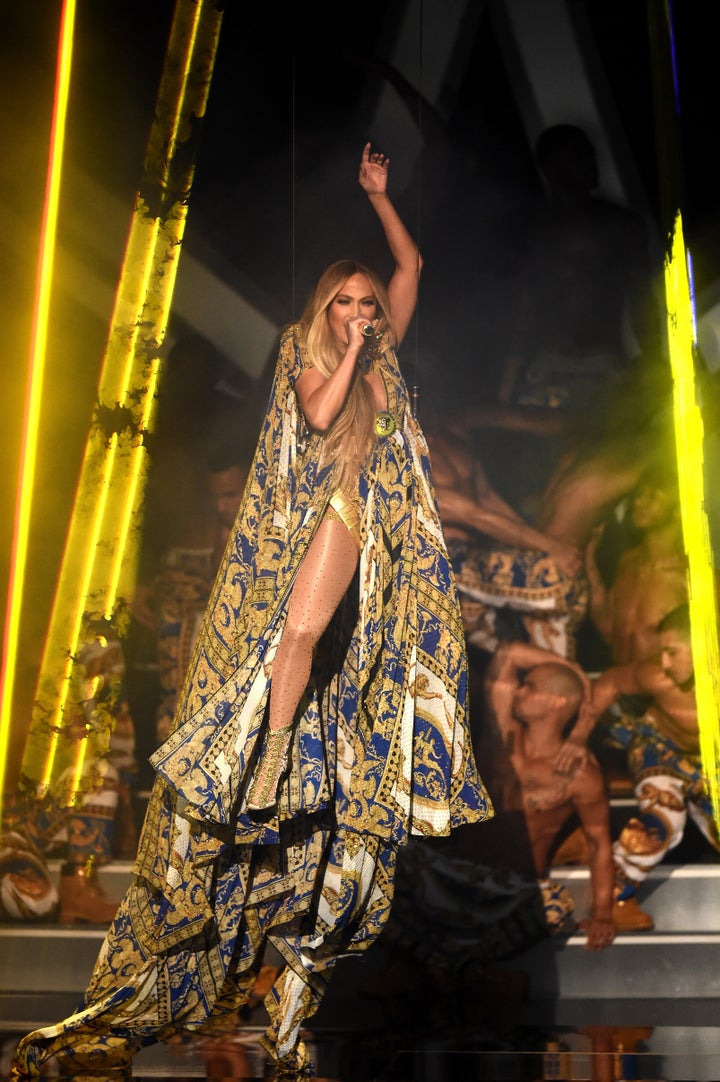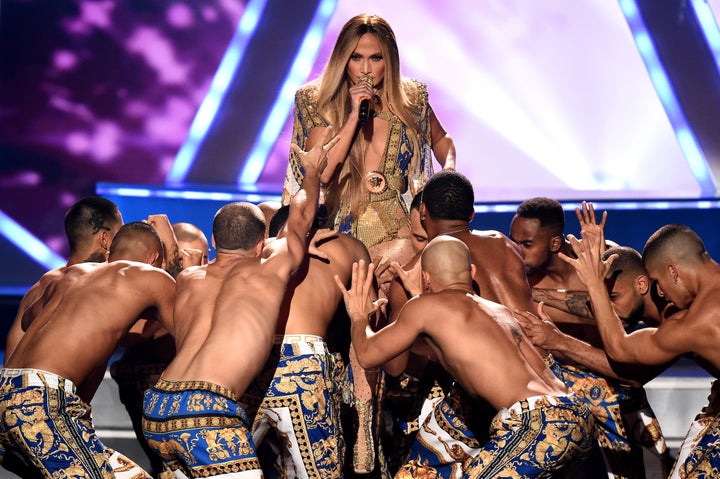 After the performance, Lopez returned to the stage ― and a standing ovation ― to accept the award. She was visibly emotional while accepting it.
"It has been an incredible journey of dreaming my wildest dreams and then, kinda watching them come true," she said, laughing, as the audience cheered her on.
"Music, acting, performing — this career has always been an obsession for me. When people have said, 'You're doing too much, you can only do one thing,' I was always a person who was like, 'Why not?' I kind of had to forge my own path and rules," Lopez said.
She also gave a sweet shout-out to her twins, Max and Emme, saying, "It was through that unconditional love that my career and life became higher in every way, and I stand here better than ever. So thank you Max and Emme."
Last but not least, Lopez thanked her boyfriend, Alex Rodriguez, for being everything she was looking for.
"You're like my twin soul. We're like mirror images of each other," the singer said. "My life is sweeter and better with you in it because you make me realize that every day the sky is not the limit — the universe is infinite, and so is what we can accomplish together with love and trust and understanding."
She added, "There's so much more to do — to experience — and there is no one I'd rather do it with."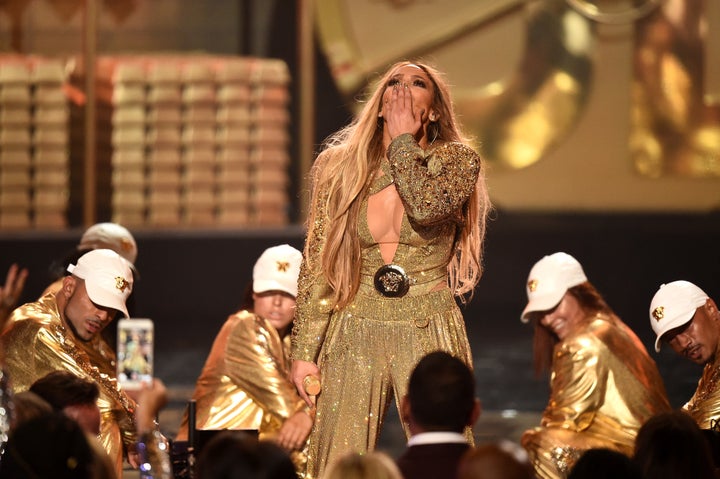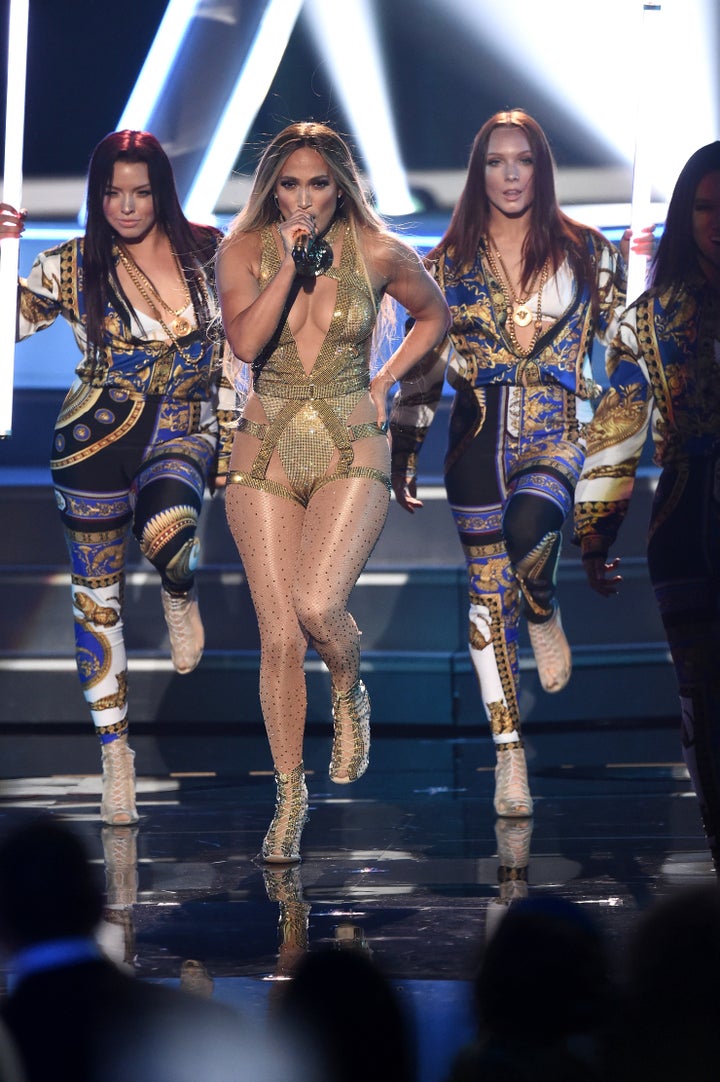 The award, which was first introduced in 1984 and later renamed for Jackson in 1991, has been given to artists like David Bowie, Madonna, The Rolling Stones, Justin Timberlake, Beyoncé, Kanye West, Rihanna and, of course, Michael Jackson in the past. Lopez is the first Latina artist to receive it.
On "The Tonight Show" last Friday, Lopez said she felt bashful about receiving the honor.
"It is amazing, honestly. Growing up on MTV and watching all my idols get this award. ... To be the recipient this year, I can't even believe it. I'm so excited," Lopez said.
When MTV first announced her name on Facebook Live in July, the singer was overcome with emotion.
"I was watching all the way back from Tina Turner, Bruce Springsteen and Madonna and Janet [Jackson] and Michael [Jackson], all of them," Lopez told the Facebook audience. "They were my inspirations to get into the music business, to do what I did."
She added, "Their videos inspired me to do the videos I did. Now, to be 20 years in and here and winning this award, it's just mind-blowing."
In addition to the milestone award, Lopez was also nominated for two VMAs for her song "Dinero," which features Cardi B and DJ Khaled.