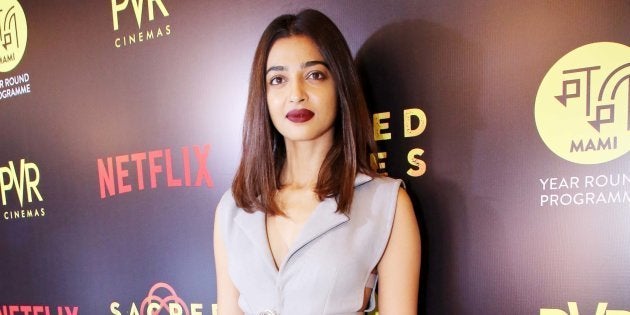 With streaming platforms such as Netflix, Amazon Prime Video, Hotstar, Voot competing for our attention, it can be quite overwhelming to browse all of them to pick the perfect show for your weekend bingeing.
So we got Radhika Apte, star of the well-received Sacred Games and who'll soon be seen in another Netflix show, Ghoul, to list down the shows she's bingeing on Netflix, Amazon, and Hotstar.
Inspired by the Coen Brothers' movie that went by the same name, Fargo is an Emmy Award-winning crime drama that has spawned 3 seasons. It features an outstanding performance by Allison Tolman, Kirsten Dunst, Jesse Plemons and Jean Smart, all of whom have garnered critical praise for their role in the series.
Starring Jessica Biel in a role that's earned her several accolades, The Sinner is a psychological thriller about a young woman who has committed a serious felony but has no memory of it. The show focusses on a detective trying to unravel the mind of Cora Tannetti, the alleged murderer, and what motivated her to do so.
The Jinx is a pathbreaking docu-drama that is based on the life of notorious real-estate mogul Robert Dust, who was a key suspect in a bunch of mysterious murders. The documentary digs into the evidence and throws a light into the complicated investigations.
Chronicling the life and times of Queen Elizabeth II, TheCrown offers a rare, inside peek into British royalty and the gender politics of the era. Opulently produced and well-acted, The Crown was one of Netflix's most-expensive production and clocked in a bunch of Emmys too for the streaming giant.
This is an all-time classic, a show that became cool before bingeing was even a thing. Featuring a breakout performance by Bryan Craston, the show tells the story of Walter White, a chemistry teacher who is detected with cancer and who turns to a life of crime to secure the financial future of his family.