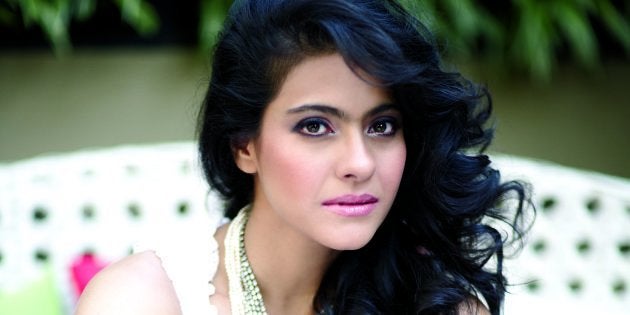 MUMBAI -- Kajol, one of the most celebrated actors in the Hindi film industry, is known for her ability to carry on a crackling conversation that is also thoughtful, engaging and most of all, witty.
At a five-star hotel in Juhu, the actor is in the midst of promoting her next film, Helicopter Eela, which is set to release on 7 September.
Kajol, whose last Hindi film was the Shah Rukh Khan-starrer Dilwale, had been "sure" she would not act again after her first film in 1992, but we all know how that turned out.
"Life is what happens when you are making other plans," she quips, settling on an armchair, munching a caramel cookie.
The suite offers a dramatic view of the Arabian Sea, there's a slight drizzle outside, just enough to add the right amount of background score. As steaming cups of tea arrive, we begin our interview:
You've been a part of several memorable films but one of your strongest performances was in Dushman (a remake of the Hollywood film Eye for an Eye), where you featured in a double role. It is also perhaps the most difficult role you've played and most would agree that the depiction of the rape and murder in the film is gut-wrenching. What do you remember from the shoot?
That I vehemently refused to shoot it. It's not me, it's a body double. They tried to persuade me by saying they'll shoot it aesthetically and all, but I was having none of it. None. The rape and violence disturbed me to another level altogether. There was no way I could do it. I said I don't care how you shoot it, I just cannot get myself to do it. Finally, they shot it with a double. Even now, if the scene pops up on TV, I shut my eyes. I can't even bear to see it.
That's quite interesting. But aren't actors inclined to push themselves into a space they wouldn't ordinarily find themselves in? In that sense, would you say you've protected yourself by not taking up darker/edgier roles?
You have to protect yourself. Your mental health is paramount. Your films will always, always affect you in more ways than you can imagine. It's because you live through that moment when you are enacting it. At that moment, it's real. And for you to ensure it looks real, it has to come from an emotional space. You can't fake it—the camera will catch it. And if you have too many of those moments, it will take a serious emotional toll on you, it will burn you out. I didn't want that.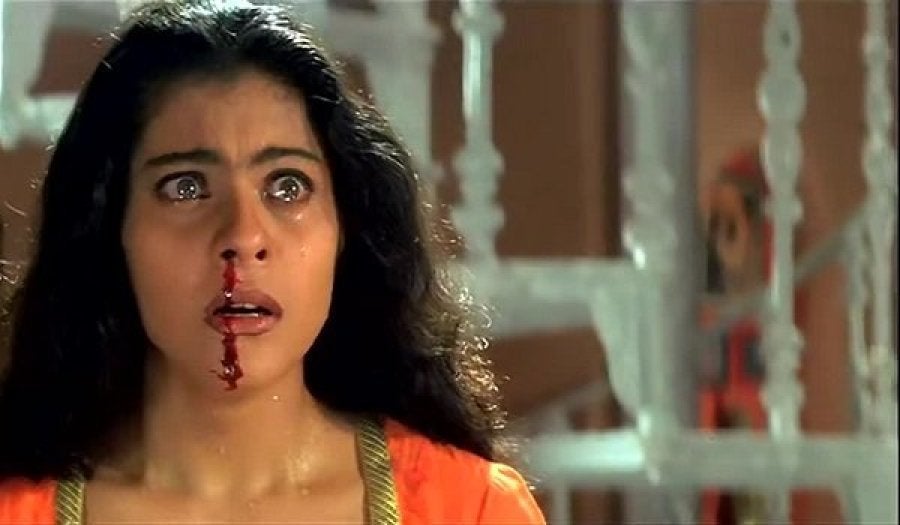 You've always said that you chose acting because of how fun it was—like being on a paid vacation. Over years, as you've grown as a person, has your idea or motivation for being an actor changed to something more... profound?
Having fun is still the most primary incentive for me to act! I really cannot be the person who shoots gut-wrenching scenes for a movie that I don't even feel like watching later on. I want to wake up and want to go to do my job and it can't be that if I am not enjoying it or I am petrified of it. Then, it's also my idea of wanting to do films I'd like to watch. And not those that'd make me hide my face in embarrassment.
Do you think that has to do with your offscreen personality which melts into the kind of roles that you choose?
It has everything to do with it. My personality, the time that I am in my life right now, my priorities, all these factors contribute to my choices. I have a lot going on in my life. I can't allow acting to consume me, some actors do. I am only consumed by the book that I am reading right now, which is this crazy fantasy fiction. Books are the drug of my choice. They are my go-to happy places. Acting, on the other hand, I never looked at as something I needed to build on. Never thought, oh I've done these kinds of films, now let me try those types. I only saw the characters. If they ignited something in me, I'd try and take them from the pages to the screen in a memorable way.
In a career spanning 26 years, you have only done 38 films (for perspective, Rani Mukerji did 54 films in 29 years and Ajay Devgn 108 in around 29 years). Has this meant saying 'no' to a lot of people? And is it easy to do that in Bollywood?
There are many offers but I am very comfortable saying 'no'. I figured it's better to say 'no' at the onset instead of suffering through 100 days of a movie shoot you don't like. I have done it in the past and regretted it. So I say 'no' upfront instead of cooking up excuses like, "Oh, I don't have dates."
Then, I become friends with them (laughs).
Having survived the 90s and still being active in 2018, how do you feel the writing, as far as characters for women are concerned, has changed?
It's changed dramatically, because we, as a society have changed. We have movies such as Wonder Woman. What's the subtext there? That the world is finally beginning to believe that women can save the world. It's a fabulous time for women actors. It's also become financially viable to have women-driven cinema, which is a big factor. Irrespective of the genre, a movie doesn't get made unless it makes economic sense. A lot has to do with people whose sensibilities have changed.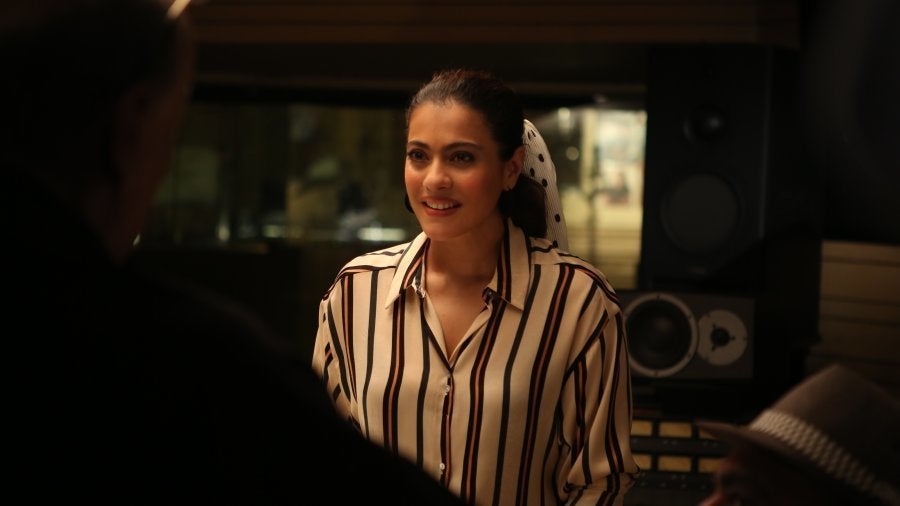 Do you think a film like Helicopter Eela, which is about a single mother who's an aspiring singer, would have found a home in the 90s?
Maybe it wouldn't have been made in the manner it has been made. It's a very contemporary story that talks to today's audience. It's a fun film with a lot of warmth and a great story.
What was the on-set experience like?
I had a lot of fun with Dada (Pradeep Sarkar) and Riddhi (actor Riddhi Sen, who plays her son). There was a great energy on set and more importantly, the crew was open to suggestions. There was an environment where I could go and make suggestions, ask him to tweak something if it wasn't working. This was true for other cast members who brought their own contributions to the set. It helped that more than half of us were Bengali (laughs).
The Ja Simran Ja scene from Dilwale Dulhania Le Jayenge is perhaps one of the most memorable scenes in movie history. What was going on in your mind when you were filming it?
Honestly, we were worried about the heat and getting cranky, my hair was frizzling out, the train wasn't moving at the right speed that it should have. We couldn't do retakes because the train had to go ahead and come back which would take some 20 minutes. It was a mess. Actually, Raj should have just pulled the chain instead of making me run like a crazy person.
In hindsight, of course, it's become an iconic scene but I can't take any credit for it. It's all Adi (director Aditya Chopra).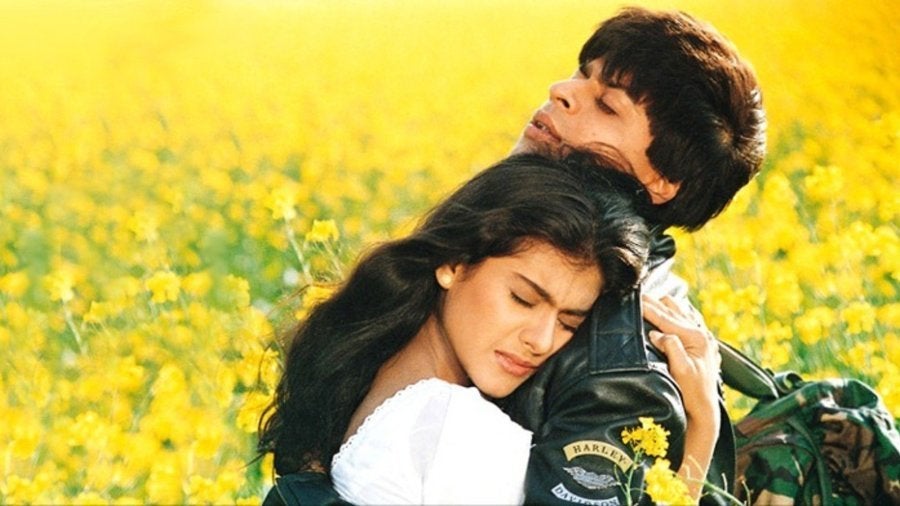 You've often said that you are an extremely lazy person who'd rather read a book than act. And yet you have been part of some of the most successful films of the past decade. Do you think it has to do with consciously crafting a screen identity that made a lot of young women relate to you?
Honestly, I don't analyse my career. What I do is I critique it. When I watch my films, I am always thinking about how differently I could have done a particular shot. What has worked for me? It's the roles I chose and the people I worked with. I think my choice of roles—and I am very selective about what I do—really made a difference. I never wished myself in someone else's place. I just went with the flow and it worked out.
Would you agree that you were able to make a lot of choices owing to the lineage that you come from (Kajol is the daughter of actor Tanuja and director-producer Shomu Mukherjee) and the privileges you enjoy?
No. The first film I did was out of choice. I remember my father came to me during the film's mahurat and said, "once you put that paint on your face, it's never going to come out." On the sets of my first film, I firmly believed this is going to be the only film that I do in my life. Who knew 26 years later I'd still be acting? So, I don't think anybody is privileged. This industry is pretty unforgiving of failures. If I hadn't succeeded or if I were not good at what I did, I'd have completely tanked.
But the argument is that actors from a film background get to take multiple shots at stardom as opposed to an outsider who'd have to pack their bags after the first film fails...
See, that time was different. All of us were given multiple chances. Shah Rukh Khan got, like, 3 chances. I got several. We all got chances to do well. The audience gave us more chances. But now the industry is pretty unforgiving. Now, it's really cut-throat and if you aren't, like, fabulous in your first film, producers aren't going to throw their money on you. Your hair has to be perfect, you should be able to dance fabulously, the lip colour needs to work, your body has to be superb, your nose has to be perfect! Actors today are under a lot of scrutiny. However, I feel actors also take too much pressure and they bring it upon themselves.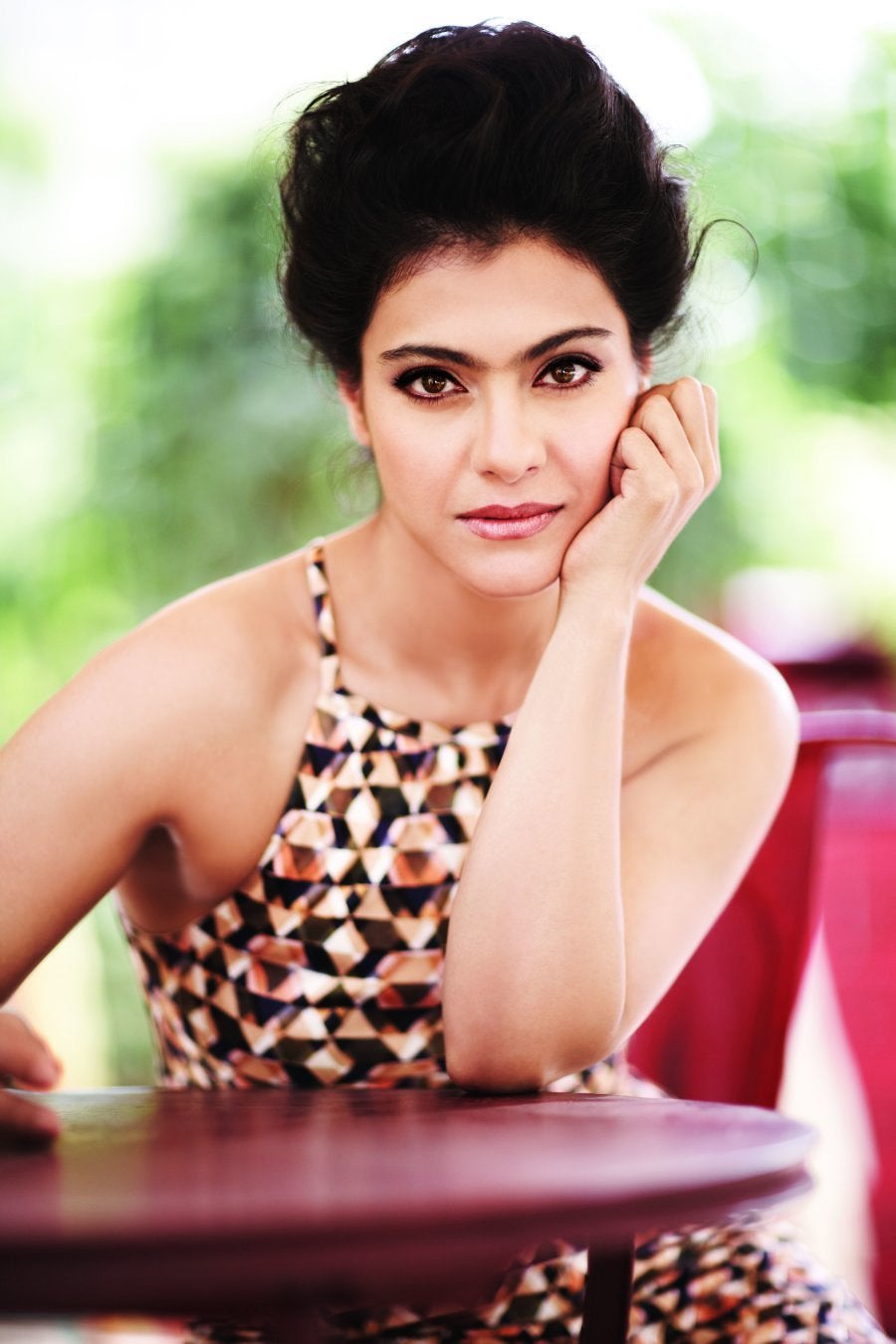 Right now, thanks to Jessica Chastain and Jennifer Lawrence, there's finally a conversation about pay disparity where female actors are demanding equal pay. Has that global movement crystallised into real empowerment on a local level? Do you, today, negotiate better than you would in the past?
I never paid too much attention to that. I am okay with where I am, who I am, and what I am getting paid. Right now my husband is only paying me (Devgn is the producer of Helicopter Eela), so I will probably negotiate once the film releases and does well (laughs).
A cultural audit is underway across film industries in the world where women are finally coming out and talking about exploitative behaviour. What would you say is the reason for the culture of silence engulfing the Hindi film industry as far as the #MeToo movement is concerned?
We have to realise that the movement isn't dedicated to the film industry. It exists in all the industries. The biggest thing we can do as women is turn around and call out that behaviour. The silence, well, it's about societal stigma. It's how we are conditioned into thinking. It's about how it 'doesn't look good' on a woman. We need societal change. Thank God for social media that has empowered people to call out bad behaviour. Men today are running a little more scared. That's definitely a good thing. There should be some fear in place to stop that kind of behaviour. Maybe we won't be able to stop it altogether but perhaps it will help us in reducing it. Fortunately, I didn't have any such experience.
Would you say, once again, that your privilege insulated you from predatory behaviour?
Yes. Because of who my mother is and the family that I come from, it certainly insulated me from problematic behaviour. So I was protected to a certain extent, that's undeniable. Another thing that helped me was perhaps my nature—everybody knew how outspoken I was so nobody could pull that shit on me.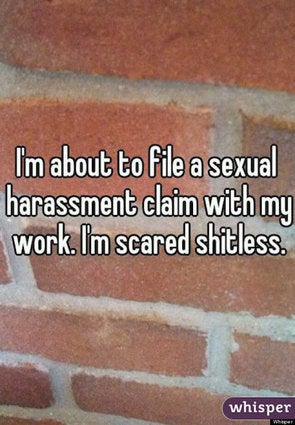 Women Who Reported Sexual Harassment