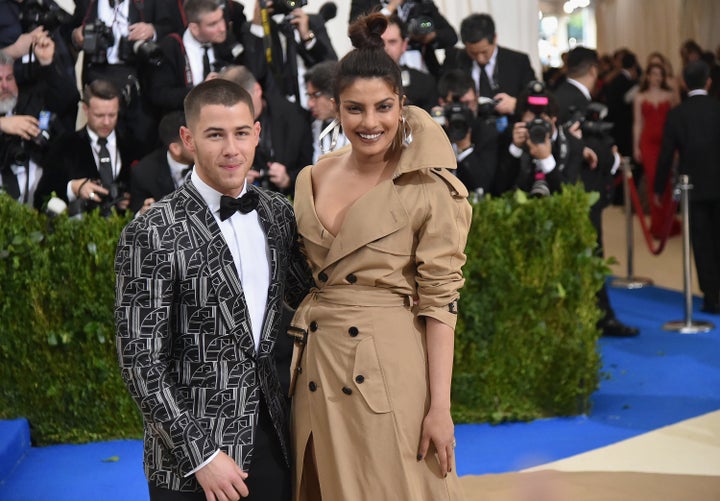 Nick Jonas and Priyanka Chopra have stayed relatively mum since their reported engagement, but it looks like the actress is finally revealing her engagement ring.
Chopra flashed a cushion-cut diamond ring on her ring finger in a picture with Bollywood actress Raveena Tandon that posted this week.
"Peecee and I getting our pouts in order," Tandon captioned the photo, making no mention of the ring.
That's quite the bling!
Reps for Chopra did not immediately respond to HuffPost's request for comment.
Earlier this month, a video showed Chopra appearing to hide a ring from fans and paparazzi stationed outside an airport in India.
Chopra, 36, and her fiancé, 25-year-old Jonas, got engaged in London in July after just two months of dating. Jonas reportedly shut down a Tiffany's & Co. store to find a ring for the "Quantico" actress.
The two were first rumored to be dating after they attended the 2017 Met Gala in New York together. Chopra revealed why the two attended that event together during an appearance on "Jimmy Kimmel Live" last year.
"Are you dating Nick Jonas? Isn't he like, 11 years old?" the late night talk show host asked her.
"We were both wearing Ralph Lauren! And we decided to go together because it was fun," Chopra said. "We were on the same table. We know each other so we were like, 'Hey you know what, let's go together.' And I was like, 'Okay. Let's go together!' It just ended up working out."
You can say that again.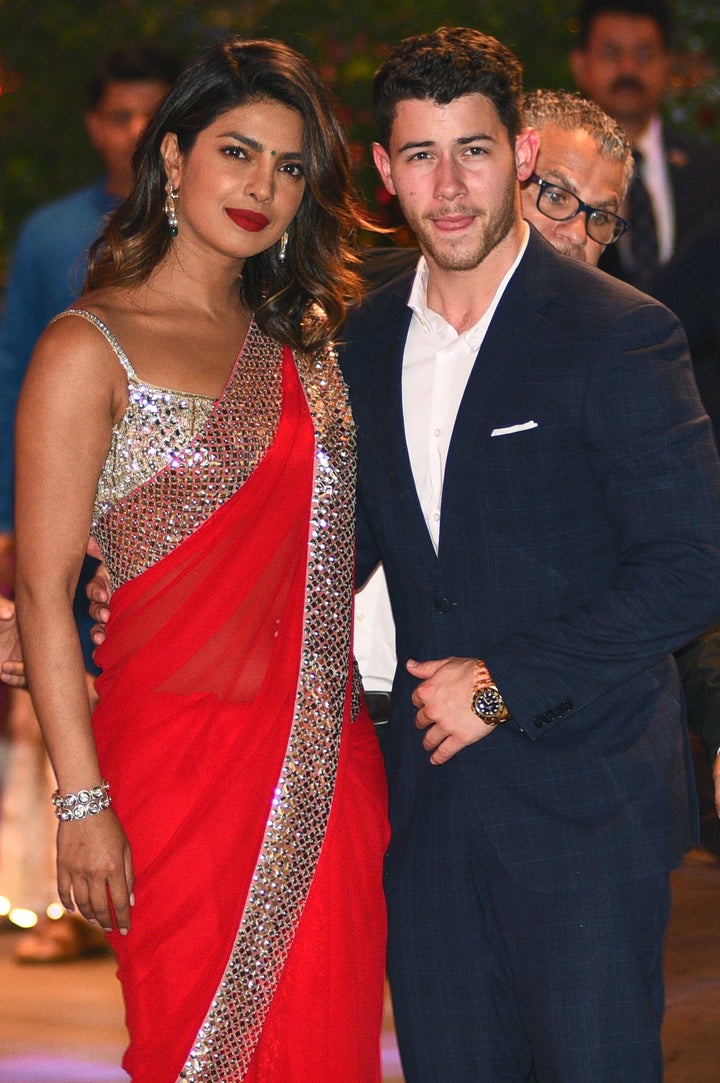 In December, Jonas opened up about wanting to get married soon and eventually start a family in an interview with Women's Health.
"I definitely think about marriage and hope that I can find somebody to spend the rest of my life with," the singer said.
He expanded on the subject, spotlighting his two older brothers.
"Between my oldest brother, Kevin, his wife, Danielle, and their beautiful kids, and now Joe with (fiancée) Sophie (Turner), I've got some really amazing extended family. My sisters-in-law set the standards pretty high. So I've got to find someone great."
Mission accomplished.