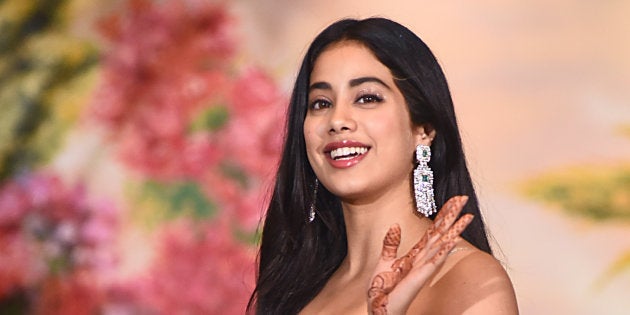 Janhavi Kapoor, daughter of Boney Kapoor and the late Sridevi, who is being launched by Karan Johar in the upcoming Dhadak, spoke about nepotism in a recent interview.
She said she could sense why people were angry and frustrated when they saw a star kid getting launched.
"I understand that you feel like you have been robbed of an opportunity that has been handed to me. I'm sure there are people who are more talented than me, and more good-looking than me – I promise you there are. But I am not going to pass this opportunity just because of that..."
She said, "The only thing I can do is value it and make the most of it. It is wrong and messed up if I take advantage of it or if I become complacent and think it is my birthright to be here. I know it is not. I know I need to earn people's love. I know I need to work ten times harder because there is a stigma attached to how I've gotten this opportunity."
The nepotism debate came to the fore after Kangana Ranaut slammed Karan Johar, calling him the mafia of Bollywood and 'flag-bearer of nepotism.' The debate divided the film industry with many actors such as Varun, Alia saying it's easy for them only until their first film while others argued that star kids get more opportunities despite initial setbacks.