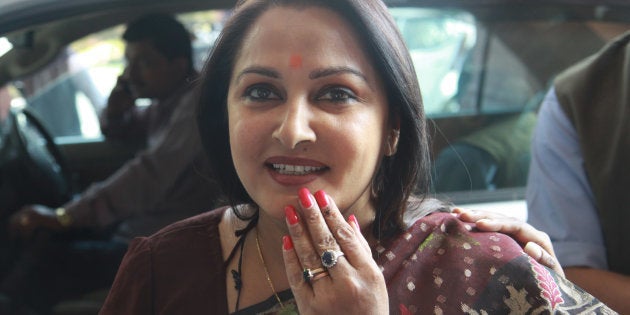 Speaking to a Bengali daily on her upcoming film, actor and former Samajwadi Party MP Jayaprada said she had never had to face 'casting couch' probably because she started out as a teenager and all her films were successful.
In course of an interview with Anandabazar Patrika, Jayaprada was asked what she feels about the existence of 'casting couch' in Indian film industries. She said 'maybe' there was casting couch in her time as well, however, people hear about it more often at present.
"It never happened during our time. Actually we started acting from school. From then only, all the films were hits. So there was no need for us to go to this person and that for a role," she said.
She added that there's a certain craze for films and hundreds of people land in Mumbai hoping to land a film, which is why the mention of 'casting couch' has increased in public conversations.
However, she said that things have changed a lot for women who wanted a career in films. "Back in our time, people used to think, 'should we let our daughter act in films?'. Now parents support their children. They are teaching them acting. So the approach has changed," she said.
The reporter then asked if women in politics also faced issues like 'casting couch'. To which, the actor answered, "Wherever there are opportunities for promotion, maybe these things exist."
Jayaprada was expelled from Samajwadi Party in 2010 for giving public statements against the party's MPs.