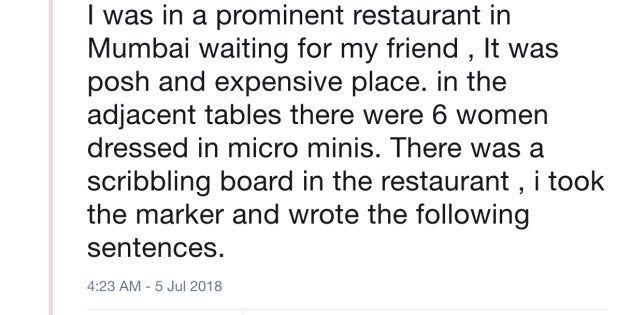 Earlier today, a tweet by one Madhav went viral on social media, simply because of how bizarre it sounded.
Madhav, who has the rare honor of being followed by PM Narendra Modi, tweeted out a thread chronicling a highly unbelievable story. He wrote: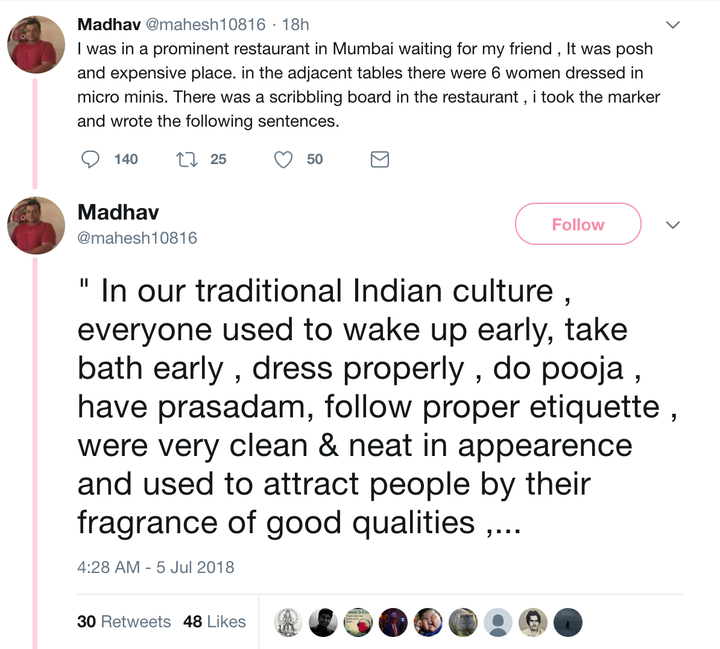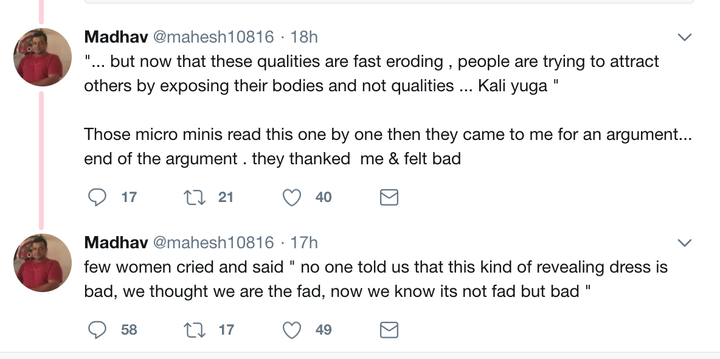 it took Twitter user a fraction of second to shut the misogyny. And Twitter shut him up the way it does best -- with biting sarcasm.
Comedian Aditi Mittal had a theory:
Resturant's name is "Prominent Restaurant", Mumbai. It is a posh and expensive place. U hav tables adjacent to each other in this Resturant. Also there is a scribbling board in the restaurant, on which a bakth sutiya shitted his Bigoted thoughts few days back.

— Aa Gale Pad Ja (@freedoomer) July 6, 2018
Maybe next time creepy uncle can mind his own business and leave the women alone.