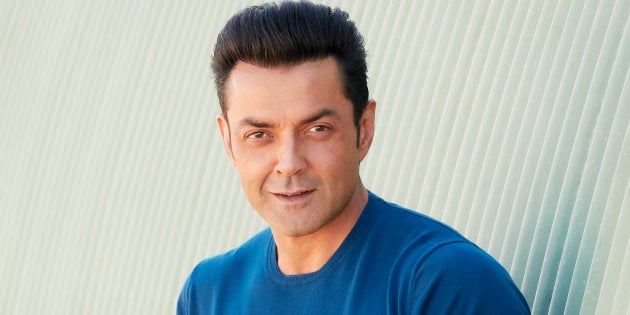 On a rainy Saturday afternoon, Bobby Deol lounged around in the living room of his palatial home in Northern Mumbai's upscale Juhu neighborhood.
The room, all muted gold and grey tones, was the size of two standard Mumbai apartments, with a dramatic horizontal chandelier designed by his wife, Tanya.
Yet, like most things Bobby, every silver lining carries a cloud: in this case, the Mumbai monsoons. There water is slowly seeping into the living room of the low-lying bungalow and Deol says that the roof of his gym, which is on the top floor, is leaking.
"How much ever we prepare for it, Mumbai is never really ready for the monsoons. The drainage system in the western suburbs is a nightmare. We used to have bungalows next to us (in Juhu) but now the builders are buying those off to make high-rises, worsening the situation," Deol says, looking a tad bit upset.
Deol, the son of Dharmendra and brother of Sunny, has struggled to keep pace with changing times.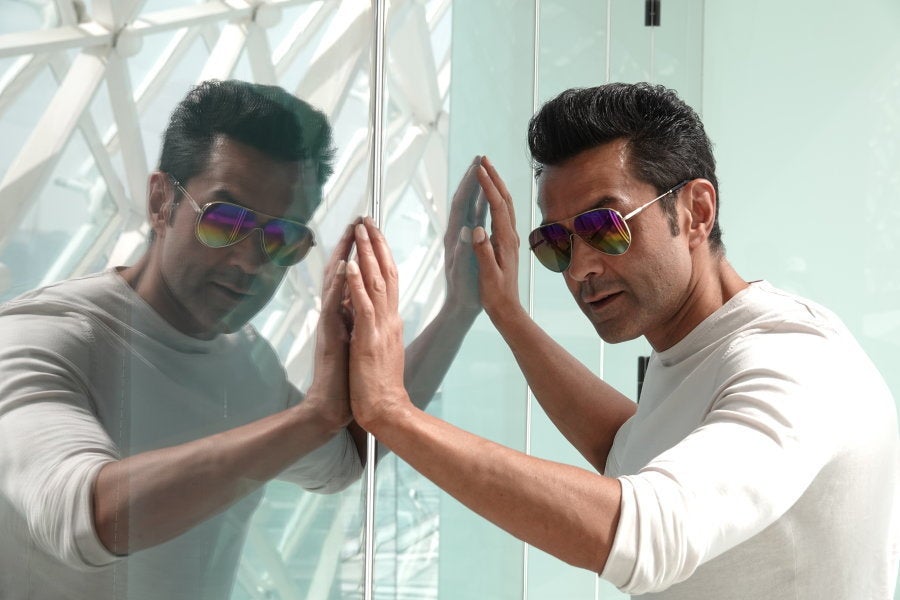 In January last year, he had given an interview to HuffPost, where he candidly spoke about his inability to spot Bollywood's turn away from the films of the 1990s had hurt his career, his battle with alcoholism, and a general sense of gloom that had taken over his life due to lack of acting gigs. But a year on, things are looking up.
The interview went viral, and the impact of suddenly trending on the internet, Deol said, turned things around in ways he hadn't imagined.
"I wasn't prepared for what was to follow," he said. " Honestly, I didn't think anybody would care or even read about it. I thought I'd sound boring and nobody would be interested. But people did. It was almost as if they were waiting for somebody to talk their heart out."
Deol's vulnerability and his self-awareness of a career in shambles struck a chord with an audience fed a monoculture diet of carefully cultivated pictures of shiny happy people living a life of unimaginable success and validation. Faltering stars rarely lay bare their struggles. Deol did.
"I didn't even realize when my career started slipping away," he had said at the time. "You usually don't. Work slows down and before you know it, you are sitting at home more than hanging out on film sets. People thought I am a rich spoilt brat who was happy with life and who didn't want to work."
Post the HuffPost interview, Deol recalled, calls started pouring in. From old-timers and some new filmmakers, including offers for web-series.
"It was quite insane. Anurag Kashyap called me up. He sent me a script to read. My friend Nikhil (Dwivedi) read the interview and passed it on to Salman Khan, who promised to meet me to understand what was going on. A digital start-up offered a web-series. Imtiaz Ali reached out and we had a chat Suniel (Shetty), my old friend, called up and said he was really touched by the interview."
The meeting was fruitful and Deol says Khan assured him they'll work something out.
"He kept his word. Months later, when I read the script of Race 3, I was so nervous. We were at his place and during the narration, I kept thinking, what if he thinks I won't be able to pull this off? What if he thinks I won't get fitter, as was required? All the years of not having worked led to the self-doubt creeping in," he said, still shuddering at the memory.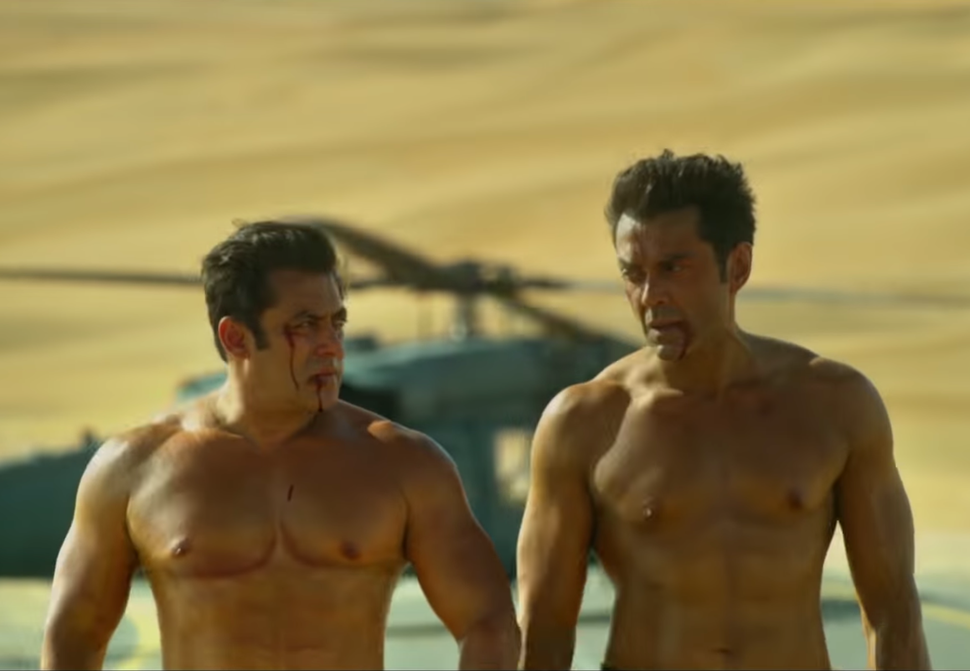 Deol knew this would be a make or break situation and channeled all his energies into working out.
"In any case, I had to be physically be prepared. So if somebody offered me something, I had to look like someone who was ready to dive in. I couldn't just keep speaking about it, I had to look the part too. I hit the gym. There was this hunger."
Deol reached out to one of his old friends, Sajid Khan, who had always admired him but hadn't collaborated. The duo got in touch again last year and a week ago, Deol was announced as one of the leading men in the new Houseful movie.
"While there was an outpour of love after the interview, I was very conscious that I didn't want people to pity me and give work. I wanted to earn it, work towards it, and deliver on what was expected of me," Deol said. "I also had to ensure that I choose wisely as I couldn't, or rather can't, afford to go wrong this time around."
The toughest part of crafting a comeback was to convince himself that he still had it in him. He was battling anxiety, insecurity, and crippling self-doubt.
"I was caught up with these demons in my head ... that I wasn't good enough. I had to get out of that zone. I started questioning -- do I even know how to act? Do I still have it in me? While people kept calling, assured there'd be work, I had to prepare myself to face the camera. It had been a while."
Deol recalls being slightly anxious on the first day of the shoot for Race 3. The cast was filming at Bandra's Mehboob studio and the scene involved plowing through a tunnel.
"I was nervous but also very excited and most of all, relieved to be finally on a film set. I strained my shoulder while shooting and realized that my body, at this age, isn't responding as well as it used to. But it was minor. We had a great day of shoot. Salman was closely watching me."
The actor says that Khan has been a pillar of support who has taken him under his wings. Not only did Khan put him onto a trainer, Deol's career is currently being managed by the Dabangg star's in-house talent agency. This gesture moved the actor.
"There was a time when no management company wanted to touch me. I asked a very good friend of mine, who runs a talent management firm, to help me out and he said, 'No, man. I can't.' I was so crestfallen I said, 'You could've just said you will try, man.' But if such are the people in this industry, there's someone like Salman too. He's been extremely supportive and I can't thank him enough."
If he were to say one thing he has learned, what would he say the past year has taught him about stardom?
"You've to remain constantly sale-able. People might be fond of you, they may like your work, you could be very talented, but it all boils down to your market. And the irony is to have a market you need work. If you are out of work how are you even going to reclaim the market? It's a double-edged sword, this film industry," he said, smiling at the circular chicken-and-egg conundrum that is the modern day film industry.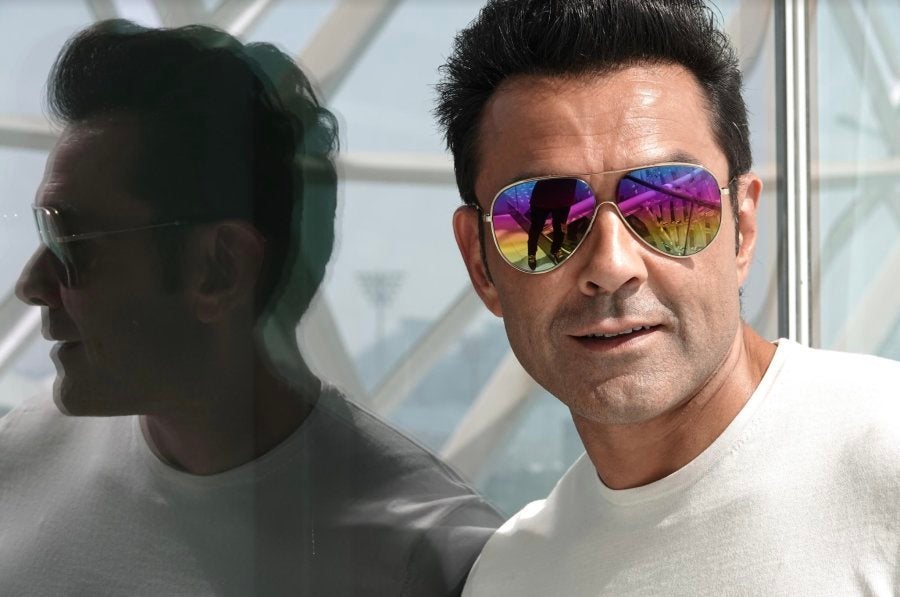 As for the alcoholism, Deol said he's pretty much off the bottle.
"Everybody loves their liquor but now, I am in a much, much better space. There was a time in my life when I was drinking every day of my life and not taking caring of my health. Now, I drink very less."
Instead, he comes home to smiling faces of his wife and kids.
"Is there any feeling better than that? The other day while working out, Dad said, put on a t-shirt, you'll catch a cold. I was just crossing his room and was shirtless as that's how I workout. He paused and said, "Bobby, accha lag raha hai" (you are looking good). That made my day. These small things make a big difference. This form of validation keeps you going."
As the interview wound down, Deol said, "Eventually, it's showbiz. You've to watch out for yourself. Last year, I was disillusioned. Today, I am hopeful."