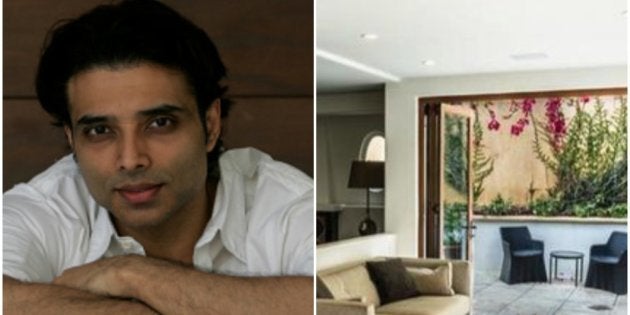 Most wouldn't be aware that Uday Chopra, son of legendary Hindi filmmaker Yash Chopra and co-owner of Yash Raj Films, widely regarded as Bollywood's most premium production house, has a massive villa in Los Angeles's plush Hollywood Hills area.
For perspective, stars who live in Hollywood Hills include Johnny Depp, Mila Kunis, Katy Perry besides several others.
According to a report in the LA Times, Chopra had bought the property a couple of years ago for about $ 3.025 million (a little over Rs 20 crore). He's selling it off with an asking rate of $3.799 million, which comes to about Rs 25 crore.
The sprawling villa is spread across 2 stories, has a saltwater pool and spa and features vine-draped walls, a fireplace, a lounge, a landscaped courtyard and four bedrooms in all. We're guessing it has enough room to breathe and some more.
The Chopras have a Hollywood arm of their Hindi film unit, which Uday looks after. His elder brother, Aditya Chopra, runs YRF in Mumbai.
Have a look at Chopra's La La Land.