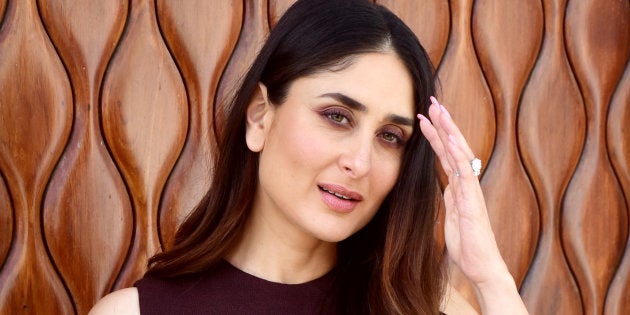 June 2018 marks exactly 18 years since Babita and Randhir Kapoor's daughter, Kareena, set foot in the Hindi film industry with JP Dutta's Refugee. In an industry largely controlled by men, a woman whose career lasts even a decade is considered a success, while her male counterparts continue to romance actresses half their age.
Kapoor, 37, is a rare exception, who has carved a space that is uniquely hers. Despite bouts of uncertainty that threatened to derail her career, she's survived the industry and outperformed her peers to remain the de facto diva.
So just what makes Kareena Kapoor relevant?
There is of course, her privilege, but also a well thought out strategy as she explains in the following interview. Kapoor is having a packed day, as we meet for chai in her vanity van, a few days before the release of her latest movie release: Veere di Wedding.
Throughout the promotions of Veere Di Wedding, there seems to be a concerted attempt by the team to underplay the film's feminist message. Why?
The film is a very chilled out story about four women who are at different stages in their relationships. It isn't a film with a message or anything. We didn't want it to be heavy or champion a cause. If it happens accidentally, then it's great but that's not the intention. Rhea (producer Rhea Kapoor) just happened to have read this fun script and wanted to make it with all of us. Normally women aren't seen talking about issues such as divorce, commitment phobia, sex on screen. We are talking about that and the rarity of these conversations is making the film appear a little radical. In its space, it is.
Yes, there is an absence of the exploration of the female psyche in our cinematic narrative. Veere di Wedding can perhaps correct that. So why shy away from calling it a feminist film? Is there a fear that if a film is overly attached to any ideology, it will alienate a certain section of the audience, which in this case would be the male patrons?
No, that's not really the thought process. The idea behind not calling it a feminist film is the fact that our producer Rhea Kapoor didn't want any labels attached to the film. Do you call a film about boys a male-centric film? So why this? That's the only reason why Rhea didn't want it to be tagged as a film about women empowerment or anything. That's all that I said which was misconstrued on Twitter. I don't believe in feminism. I don't want the tag attached.
But you said you believe in equal rights for men and women, which pretty much sums up feminism. Why then, to some, the word feminism is something they don't want to attach themselves with?
But you don't give labels and titles to a film about male bonding so why do it here? Why should you have the word attached? The idea of feminism has 50,000 meanings today and it has gotten distorted thanks to social media. So my simple logic was I don't believe in it. My version doesn't have tags.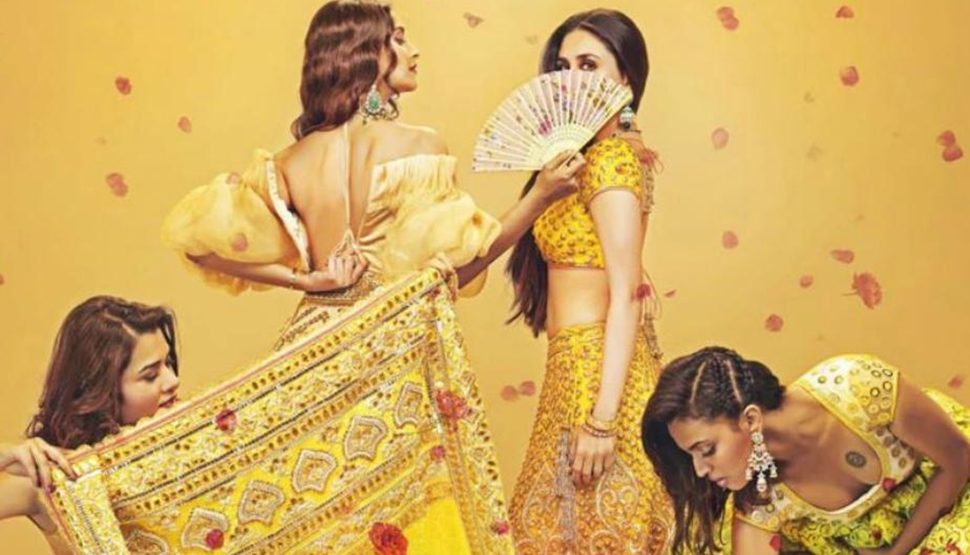 Women across the world are coming forward to share stories of sexually predatory behavior at workplaces but the #MeToo campaign hasn't really arrived in Bollywood. What do you think is stopping it and as an actress thriving in the Hindi film industry, how do you process news of sexual harassment?
I am totally for the movement and I'd urge every woman who has gone through such an experience to come forward. In Hollywood too, it has taken a lot of time so maybe if not now, a couple of years later, it will come here too. I think there should be legal protection for those who come forward and not the shaming that we often see. They should be taken very seriously and not be distrusted.
Would you say that hailing from one of Bollywood's foremost film families, the privilege insulates you and has protected you from potential predatory behavior?
Of course, it does. It protects me. I would be a fool if I say it doesn't. But beyond a point, the name cannot shield you. The name doesn't make you the No. 1 actor in the country. I do have a layer of security that protects me but a lot also depends on personal conduct.
In an industry notorious for giving a very short shelf-life to women, you've sustained your stardom for nearly two decades now. Some of your peers who started around the same time as you have disappeared. What is it that has made Kareena Kapoor survive and kept her relevant for this long? Have you been strategic with your film choices, choosing movies that keep you alive in the mainstream consciousness?
Yes, it's quite unheard of for a female star to survive this long. By the time my next film releases, I'd have completed 20 years. Honestly, it's constant reinvention. And by that, I don't mean reinventing just as an actor. I think my life experiences have seeped into my choice of films. I've evolved as a person and my choices reflect that. For instance, doing Ki and Ka (a film about a working woman and a stay-at-home husband) post-marriage is a very strategic move. Or an Udta Punjab. Or even something as mainstream as Bajrangi Bhaijaan. I am very well aware of the necessity of doing these films. Ultimately, I am rooted in the industry as a mainstream Hindi film heroine and I quite consciously choose to be a part of those.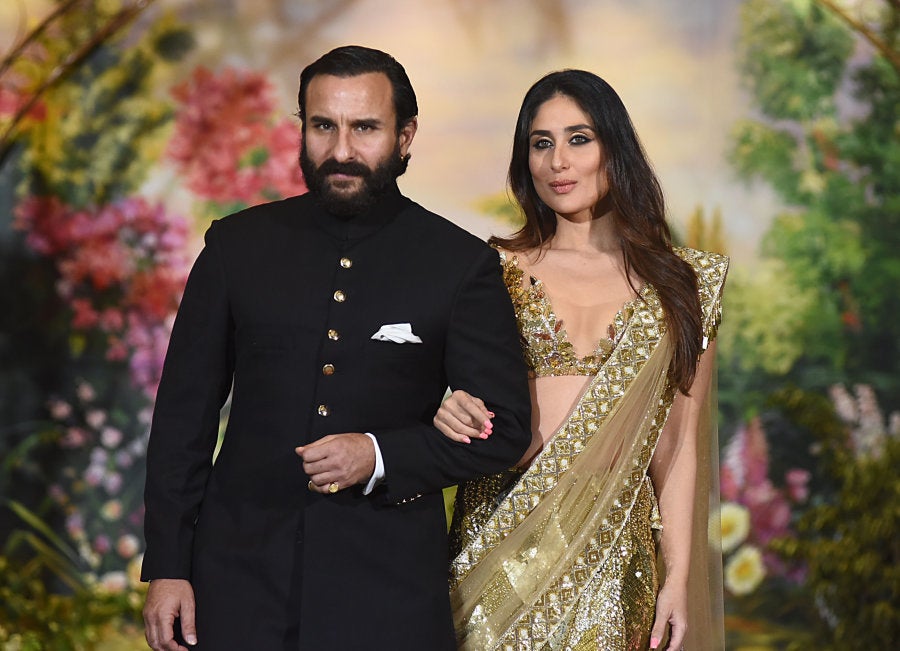 But one would assume that an Omkara, a Chameli, a Dev, or an Ek Main aur Ekk Tu probably give you more artistic satisfaction than say, a Bodyguard or a Golmaal 3?
Oh, no doubt about it. They certainly do. And that's also the reason why I have constantly tried to strike a balance and agreed to do films which most actresses wouldn't have. Maybe that's also the reason why I'm here for as long as I have been. Even with Veere di Wedding, most mainstream actresses would be like, "oh there's no Khan in this film, what am I doing. If not a Khan, get a younger star." But when I read the script, I am like, I don't know if this is going to work, but I have to do it, irrespective of the male lead.
How have your sensibilities evolved? Today, there's a heightened gender consciousness and women across the world are demanding better representation. At a time such as this, would you still do an item number which refers to a woman as 'tandoori murgi', like the one you did in Dabangg 2?
I mean, why not? What's really wrong with it? Okay, I admit the lyrics are a little offensive to certain people but you don't have to take it so seriously. Dabangg is a film in a certain space. Salman Khan caters to a huge audience and he knows what he's doing. People love him. He's a demi-god. People enjoy the song. It's entertainment.
Well, but calling a woman 'tandoori murgi taiyaar' in a country such as ours (where women are often victims of male-violence) is quite problematic. How do you reconcile with that?
I don't over-analyze it. I don't over-analyze any movie! I don't sit with a pen and a paper and write what a film's flaws were. I think, was it fun? Did I like it? Dabangg was clearly a lot of fun as both the films were blockbusters.
While there is the whole debate of gender-based pay disparity that's being discussed right now, I remember, you demanded the same pay as Shah Rukh Khan for Kal Ho Na Ho, a film you didn't end up doing for this very reason... do you still ensure that you get paid as much as your male co-star?
Yes, I did say no to the film. Today, I obviously don't keep a tab but I ensure that I get paid what I deserve. I should be happy with what I get. If I am headlining a film such as Veere, I know how much I should get paid and I get it. Of course, the economics of Veere is very different from a big-budget entertainer, so you work the money out proportionately.
Sure, but if you are paired opposite a male actor who's as big a star as you are, you will make sure that the fiscal sexism doesn't seep into your negotiations?
Of course. The film industry has been very male-centric for the longest time. But now with films such as Queen and Raazi are killing it at the box-office, the dynamics are bound to change. Let's see how Veere does as the film's language and tone is quite experimental whereas a Raazi was still a thriller with a strong Indo-Pak angle to it. Let's see how our film fares.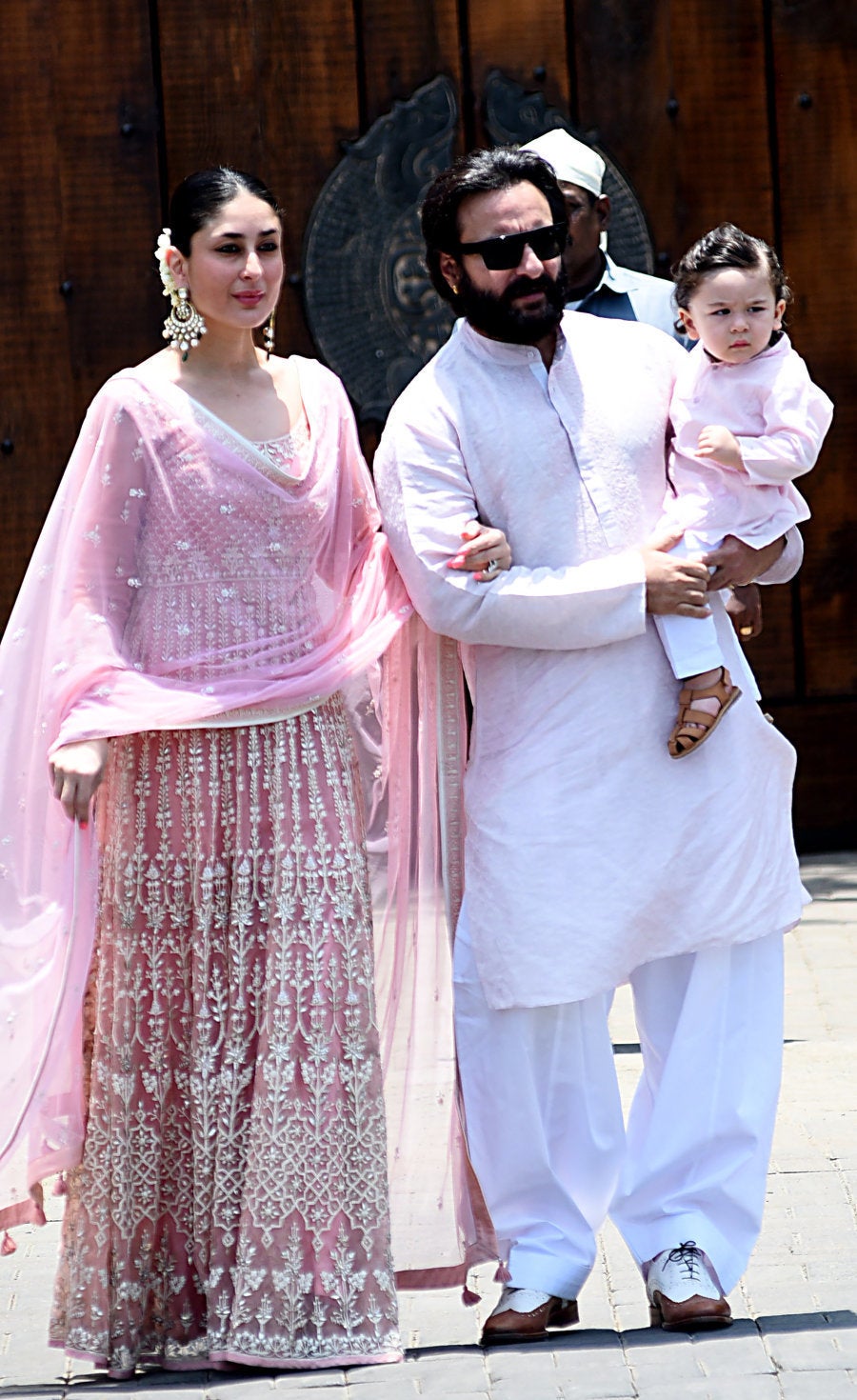 As a new mother, how are you, and Saif, dealing with the constant spotlight on Taimur?
We are dealing with it every day. We obviously don't like it. He gets trailed everywhere, right up to his playschool. He's 18 months old and is beginning to react to it and it worries us. He responds when the cameraperson calls out his name. We are trying to be normal. But it's putting a lot of pressure on us as to what we're going to tell him. I don't know how we're managing. But we are. The problem really is that I don't want to shield my child. I don't want 5 bodyguards around him because that's not how Saif and I were brought up and we both came from affluent families. I want Taimur to have as normal an upbringing as any other child has. But I will say that nobody has crossed a line. So far. But it's worrying for both Saif and me. I want to keep him real and grounded.
As you enter the next phase of your career, what's the plan to continue the longevity?
The plan now is to do one film a year because I do want to spend time with Saif and my family. I can sense that he wants me around him. He's been home watching Taimur while I have been working so for the next few months, I am going to be home while he finishes the second season of his Netflix show. As for films, I have to be very careful in choosing the one film I do in a year. There's a good chance that I will go wrong for which I hope I am forgiven. Some might work. I start my next by year-end (a Karan Johar production).
Finally, do you miss your twenties? The person that you were? Today, when you are just lounging at home, watching TV, and say, Tum Se Hi from Jab We Met pops up, does that trigger memories?
Nope. I don't think I have been happier in my life as much as I am now. I don't dwell on the past or even look back at it. As I am growing older, I have started to learn to enjoy life because I am so much in control of it now. The twenties, well, I think I was all over the place, trying to figure life out, right. And now, with Saif, I think I have it all figured, and hopefully, it will last and I will never ever look back. My mantra in life is to keep looking ahead.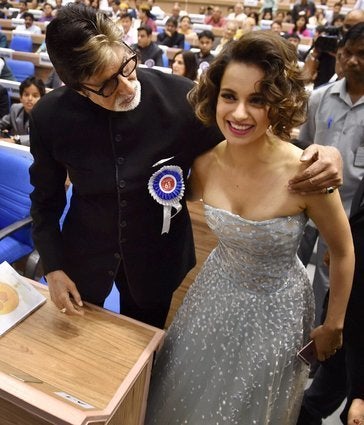 Bollywood Dominates 63rd National Awards Ceremony