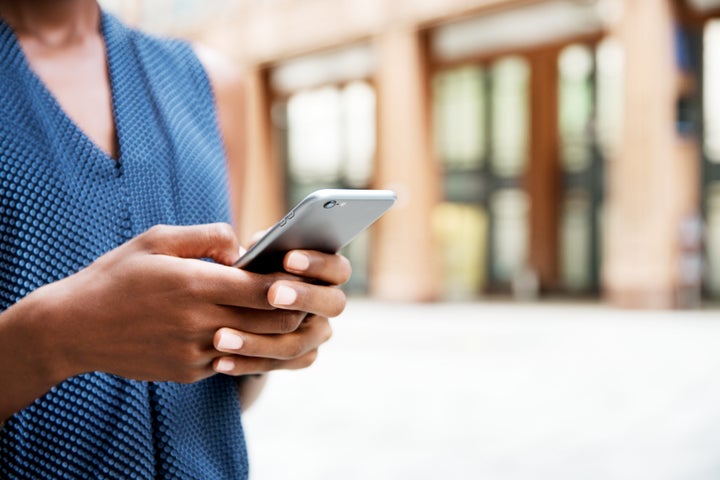 Americans check their phone once every 12 minutes. (That equates to a whopping average of 80 times a day.) This, according to experts, is a surefire way to ensure that you don't make it through your daily "to do" list.
But while it's unrealistic to completely avoid checking your phone periodically in our hyper-connected workspace, "you can still find a balance by 'hacking' your way to increased productivity," said John Furneaux, CEO and co-founder of Hive, a productivity platform for high-performing teams.
Part of doing that involves refraining from looking at your phone during some crucial points in the day. Here are the times when you should keep your eyes off your screen, according to experts and busy CEOs:
1. First thing in the morning
The temptation to grab your phone right after you awake can be strong. But
doing so can start off your day on an unproductive note, said Jeff Zacharski, a life and business coach with JENGA Life.
"Before you can create your plan for the day, technology is already feeding you news, emails and messages all screaming for our attention. This can quickly... overwhelm, and now we find ourselves working on stuff that we didn't intend to," he said.
Get your day flowing properly before giving into mobile distractions.
2. Before heading into work
You rush to get in the shower, slam breakfast and hop in the car to make it to work on time. But pausing to look through your iPhone before backing out of the driveway may cause you to be late.
"Sitting in your car rather than driving and just getting to the office is a waste and impacts your productivity at the office," said Deborah Sweeney, CEO and owner of MyCorporation, an online legal and business filing service. She noted that any delay getting out the door, especially in a high traffic city like her hometown of Los Angeles, can be significant. Your emails and texts will still be waiting once you settle into your desk for the day.
3. During a meeting
During a business lunch, dinner or meeting, it's tempting to check your email or respond to a text.
"You think you're being productive. And the other person may understand. But if your meeting were important, the truly productive task is to build that relationship," said Christopher K. Lee, a business consultant with PurposeRedeemed. By checking your phone, you may make the other person feel less valued and miss an important part of the conversation, Lee said.
"A person who is attempting to multitask takes 50 percent longer to accomplish a task and can also make up to 50 percent more mistakes," added Michael Hollauf, CEO of the productivity app MeisterTask.
This means that checking a quick Slack message, while staying engaged at a meeting is sadly a lot harder than we'd like to believe. "To ensure that our teammates stay engaged during meetings, I try to lead by example and stay off my phone, in order to stay focused on the discussion at hand," Hollauf said.
4. During a call
We're often taking business calls at all times of the day, so it's easy to fall prey to checking your emails, messages or updates while you're on a conference call.
But according to Chris Camacho, the Greater Phoenix Economic Council president and CEO, this may cause you to "miss important details, not respond when called upon or stand-down when there may have been an opportunity for you to take a leadership position" ― not to mention the embarrassment you may feel if the person on the other end of the line realizes that you are only half listening.
5. When you should be networking
Would you pay thousands of dollars to sit in on an entrepreneurial workshop but then whip out your phone to play Candy Crush?
"When you attend an event, you often have a clear reason to be there. It might be to network with peers or listen to a great speaker, neither of which involve spending time on your phone," Camacho said.
He recommended attempting to be present and soak up as much information as possible so that you can continue to learn and excel.
6. When you're in "the zone"
On average, it takes 23 minutes before you're able to refocus your thoughts after any sort of interruption, said Steve Wang, a human resources executive and career coach. So one of the worst times to check your phone is when you're making headway with a particularly tough task or project that requires huge amounts of your concentration.
"Doing so throws off your rhythm and it can force you to start all over again with your thoughts," Wang said.
If you know you're about to embark on a particularly challenging task, turn your phone off or put it on silent to make sure it doesn't become a distraction.
7. During your peak hours
Furneaux suggested identifying when you work best and minimizing distractions during that time.
"Figure out your peak productivity windows and turn them into 'no-phone zones' to maximize your efficiency and output," he said.
So if you're an early bird who often gets the worm before noon, you'll want to keep your phone in your desk drawer during the pre-lunch hours. Otherwise you could be sabotaging your most effective hours.
"Build in a few brief phone-checking moments during your less-focused periods throughout the day so you can minimize distractions while still giving your all throughout your best hours," Furneaux said.