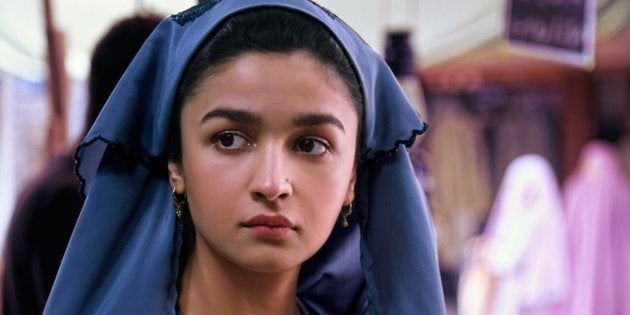 Meghna Gulzar's Raazi, which features Alia Bhatt as an Indian spy and Vicky Kaushal as her Pakistani husband, opened in the cinemas today.
The highly-anticipated espionage drama has been praised for its mood, pace, and Bhatt's performance by several critics.
Said The Indian Express, "Meghna paces the film well, fleshing out the characters who make up the Sayed family, into which Sehmat is married, and then gradually turning up the tension as the bride's cover wears thin."
A review on Firstpost said, "As much as it is a poignant story of human relations, Raazi is a suspense thriller so tautly executed that I could feel knots of fear in my chest for several hours after I had stepped out of the hall."
"Raazi is an excellent film because of how easily it could have not been one. On another day, this might have well been a jingoistic Neeraj Pandey actioner called Naam Sehmat. But Gulzar and her co-writer Bhavani Iyer don't lose cultural context of their material," noted Film Companion.
A review onHindustan Times said, "Raazi doesn't try to be very cerebral and that works tremendously in its favour. The tactics of espionage are explained in the simplest manner. Also, the film chronicles a time where a lot depended on the agent's mental prowess than the technological advancements."
However, Scroll pointed out that the movie isn't exactly faithful to the source materia, Harinder Sikka's book, Calling Sehmat. "Raazi's biggest rewrite ends up making the move far more politically correct than the novel. Sehmat is constantly identified as Indian, rather than Kashmiri, eliding over her cultural identity in an attempt to sidestep the debate that is bound to arise out of her frequent espousals of love for her country."