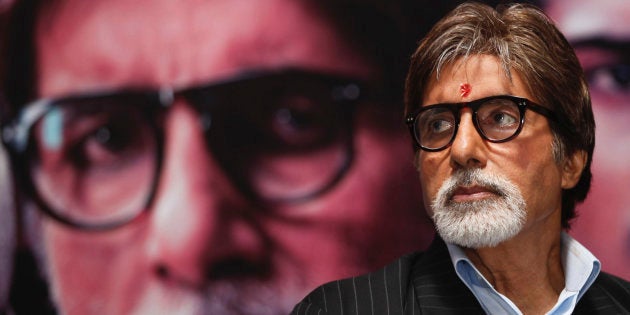 It's no secret that one of Hindi cinema's most influential star, Amitabh Bachchan, is also the industry's most feeble voice, especially when it comes to taking a stand on issues of national significance. A master of verbal diplomacy, Bachchan has consistently shied away from explicitly taking a position that directly affects the very society that has made him a megastar.
Being in a position of power that Bachchan is in, comes with a certain moral obligation to use that power responsibly. It's not a lot to expect our stars to call out regressive drivel that gets perpetuated online or otherwise, especially when it affects a member of their own fraternity. Bachchan routinely talks about 'women empowerment' on Twitter, but never in a specific context. For him, it's always been a calculative decision, not a sincere one, like was evident when he wrote an open letter to his granddaughters, talking about women becoming victims of patriarchy, just in time to coincide with the release of his similarly-themed, Pink.
At a press conference in Mumbai to promote his next film, Bachchan was asked about the horrifying rapes in Unnao and Kathua that have rocked the nation. Almost the entire industry (Anushka Sharma, Sonam Kapoor, Akshay Kumar, Alia Bhatt) has condemned the incident, with actors such as Rajkummar Rao, Patralekha, Swara Bhaskar, producer Ekta Kapoor joining protests demanding swift action from the establishment against the atrocities. However, when it came to Bachchan, he said, "Even discussing this issue feels disgusting, don't bring up this issue. It is terrible to even talk about it."
Ironically, he is the brand ambassador of the government's 'BetiBachao, BetiPadhao' campaign. That, most certainly makes him accountable, at least as far as having a nuanced, complex response is concerned.
Here's when he's bailed on other occasions:
1. When Priyanka Chopra was shamed for wearing a skirt
When India's crossover sensation met with Prime Minister Narendra Modi in Berlin in June last year, she wore a knee-length skirt, a fairly regular wardrobe choice. However, Twitter trolls were quick to attack, shame and label her with staid ideas of patriarchy. Only months ago, Bachchan had written a note to his granddaughters, part of which said, "Don't let anyone make you believe that the length of your skirt is a measure of your character. This may be a difficult, difficult world to be a woman. But I believe that it is women like you that will change that." It literally had a line on skirts. When he was asked to comment about PC's #Dressgate, Bachchan dismissed the question saying, "I am neither the PM nor Priyanka Chopra. How can I answer then?" Bravo.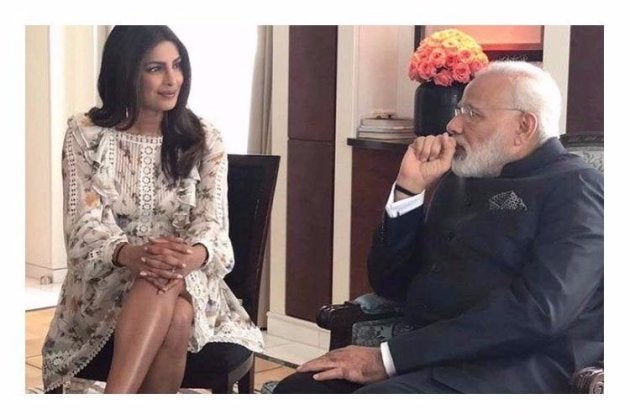 2. When Mumbai was flooded
In August 2017, Mumbai came to a grinding halt as the city was flooded with incessant rains. It even led to the death of a doctor who fell in an open pothole near the Elphinstone Road station. The public anger against the BMC, the local municipal body, was at its peak, and many citizens, including celebrities, demanded answers regarding the lack of infrastructural planning from the cash-rich municipal body. However, instead of calling out the BJP-Shiv Sena run civic authority for what was an undeniably shoddy groundwork, Bachchan, from the confines of his sprawling Juhu bungalow, made light of the situation and blamed a decidedly man-made disaster and BMC's incompetence, on the fury of nature.
3. When Gurmehar Kaur was trolled, threatened with rape
When Delhi University student Gurmehar Kaur launched a campaign against the right-leaning student activist group ABVP, she was brutally trolled. Kaur's campaign was against the violence caused by ABVP members at the Ramjhas college campus, where they were opposing planned lectures by JNU students Umar Khalid and Sheila Rashid. The trolling and hatred forced her to withdraw from the campaign, triggering a massive debate on forced nationalism, freedom of expression and the general culture of right-wing fear gripping the country. Bachchan was asked about this at a trailer launch. Predictably, he ducked out of the situation, saying, "my opinion is personal." Among the actors who defended Kaur included Naseeruddin Shah and Javed Akhtar.
4. When Preity Zinta filed a case of molestation against former boyfriend Ness Wadia
Bachchan may have acted with Preity Zinta in several movies but Bachchan refused to take a stand when she accused boyfriend Ness Wadia of molesting and intimidating her after an IPL match in 2014. Zinta submitted photographic evidence to support her case. Her now-husband Andrew Goodenough was as an eye-witness. The Marine Drive police station registered an FIR and Wadia was produced in court. When asked to comment on the issue, Bachchan said, "The matter is in court right now. So it wouldn't be appropriate for me to comment on this."
5. When Pakistani singer Ghulam Ali's concert was cancelled in Mumbai
"It has become a political issue. Since I am not in politics, I won't be able to comment," said Bachchan when asked to comment on the celebrated ghazal maestro being denied entry to India in October 2015 after protests from the right-wing political outfit Shiv Sena. Bachchan has shared close ties with Sena founder-leader, Bal Thackeray. At an event in December 2017, Bachchan said that Thackeray helped save his life after a near-fatal accident on the sets of Coolie. He also thanked Thackeray for his support during the time he was embroiled in the infamous Bofors scandal.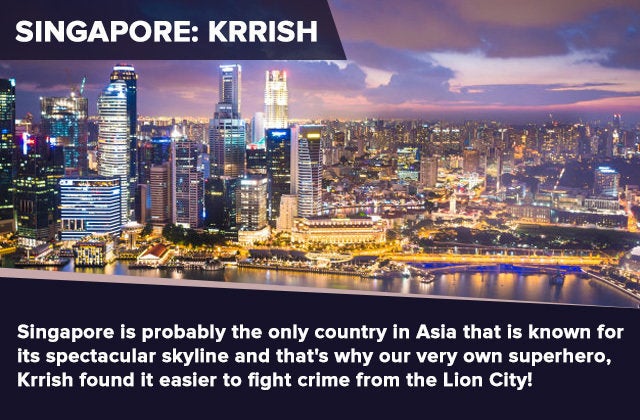 Destinations Every Bollywood Fan Should Add To Their Travel Bucket List