Given that cookbook author Chrissy Teigen is a clapback queen, it's amazing Twitter users still try to egg her on.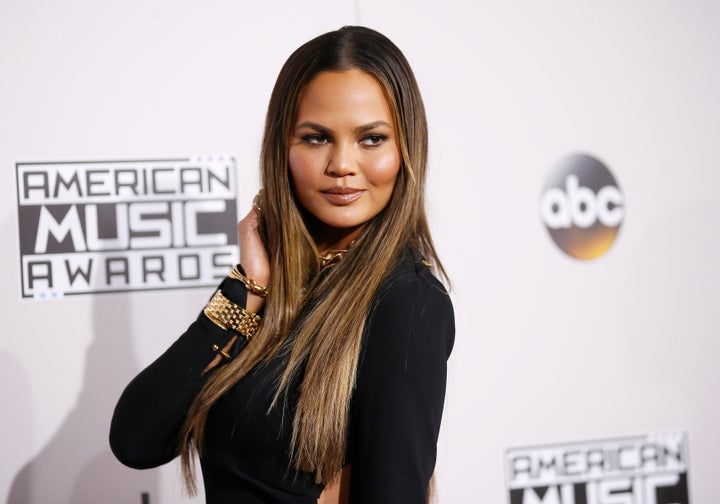 On Sunday, the supermodel and "Lip Sync Battle" commentator drew the attention of a disgruntled Twitter user after she posted a lighthearted tweet. The tweet included four pictures that showed her cooking ― and later dropping her entire dinner on the floor.
One of Teigen's followers asked her what she did with the food on the floor. She replied, "oh I ate it I don't care."
Since the Cravings author regularly posts pictures of her cooking adventures, the tweets weren't really anything out of the ordinary.
But they certainly got the attention of one Twitter user who wrote, "All you do is eat, sleep, shit, and spend other people's money. My perfect partner," paired with a laughing face emoji.
Teigen roasted the user with two simple words ― and a photo that said everything else for her.
"My money," she wrote, alongside a picture from a Forbes article about the world's highest-paid models of 2017. It lists her income for the year from June 2016 to June 2017 at $13.5 million.
The exchange is reminiscent of one of Teigen's similarly delicious Twitter burns. In July 2017, the model tweeted that she was finally blocked by President Donald Trump on Twitter.
"After 9 years of hating Donald J Trump, telling him 'lol no one likes you' was the straw," she wrote. One user replied, telling her, "And that's probably the best thing you'll ever have happen to you. Congrats on peaking."
Teigen, who eventually deleted this tweet, responded by listing other great things in her life: "I have a best selling book, great boobs, a family I love, am literally eating pasta on a lake in Italy and I married rich."
Though she jokes about marrying rich, we know she spends her own money.