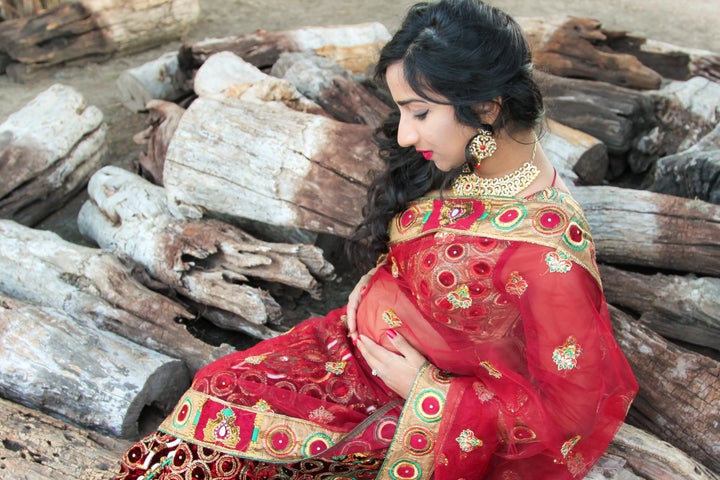 Ever since they got married, Sherine and Alessandro Valverde have done their best to blend Sherine's Indian heritage with Alessandro's Hispanic heritage. Now that the San Antonio couple is preparing to have their first child, they're determined to teach their son to embrace both of his cultures ― and they're preparing these lessons while he's still in the womb.
The Valverdes strove to celebrate what they call their "IndiSpanic" culture during a maternity shoot in January at Harry Myers Park in Rockwall, Texas.
During the first part of the shoot, Sherine was resplendent in a vibrant and heavily embellished red sari. The couple held tiny red juttis, traditional Indian shoes.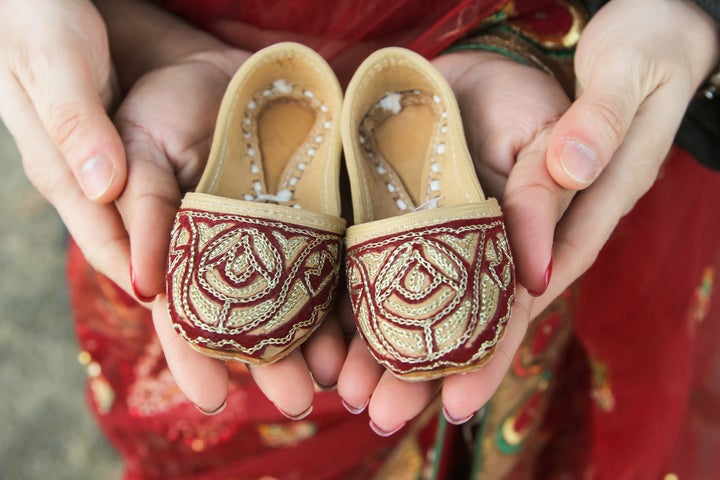 For the second half of the shoot, Sherine said she wanted to represent her husband's Hispanic culture. She wore a flower in her hair and a green floral print dress, while Alessandro wore a white, half-sleeved shirt. Sherine hoped the elements gave off "more of a tropical feel."
"My vision for the shoot was to accurately represent who we were, and what was important to us with our new and growing family," Sherine told HuffPost in an email.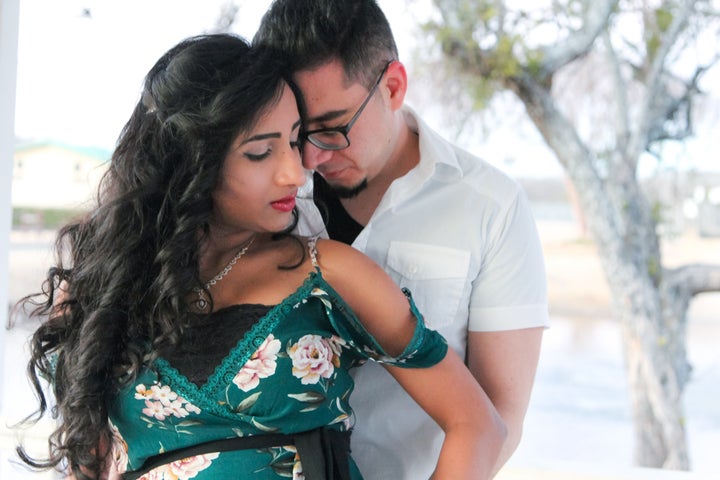 The couple has long attempted to immerse themselves in each others' cultures, Sherine said. She compared their married life together to the fusion food "chicken tikka tacos" ― "two unique styles of culinary art meld together so flawlessly to create something entirely set apart," she wrote.
Their wedding featured music from a Mexican mariachi band and a performer playing the Indian dhol, a traditional barrel-shaped drum. Sherine, a physician, said she practices Spanish at work with her patients and has a Latino radio station preset in her car. Meanwhile, Alessandro is learning Malayalam, an Indian language, from Sherine's parents. Her family is also introducing him to the wide range of food that is particular to the southern Indian state of Kerala, where they're from.
"We often find our conversations laced with spurts of Malayalam, Spanish and English, in essence creating our own unique culture," Sherine said. "That was what I wanted these pictures to convey, the NEW culture we had created."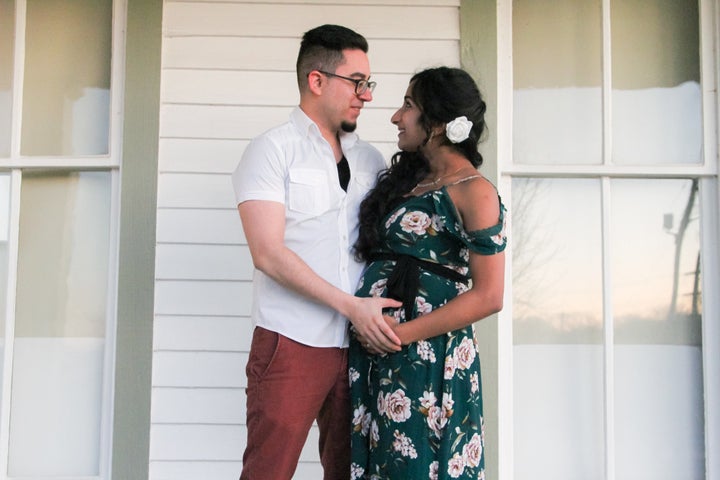 The Valverdes also plan to give their son a traditional Indian first name, to complement his father's Hispanic last name.
"We want our child to identify equally with both of his cultures, and be seen by those around [him] as Indian and Hispanic, dare I say 'IndiSpanic,'" she wrote. "Ensuring that his name reflects that allows us as parents to some degree communicate this desire to the world around us."
According to Nancy George, the couple's photographer, one of the trickier parts of the shoot was working with Sherine's red sari ― making sure it was draped correctly and flattered her belly.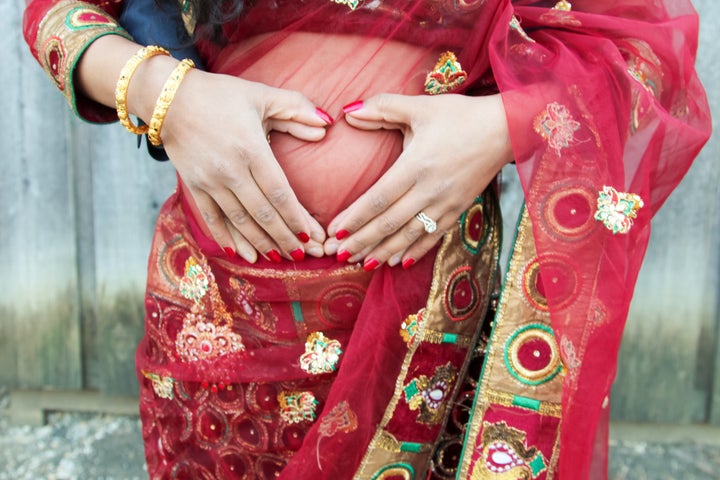 George said she believed Sherine's vision illustrated the beauty of bringing two separate cultures together.
"Our cultural identity is something that's hard for children to grasp and understand at times," George told HuffPost. "I think it's wonderful that mothers out there are trying to teach their children about their cultural background even from within the womb."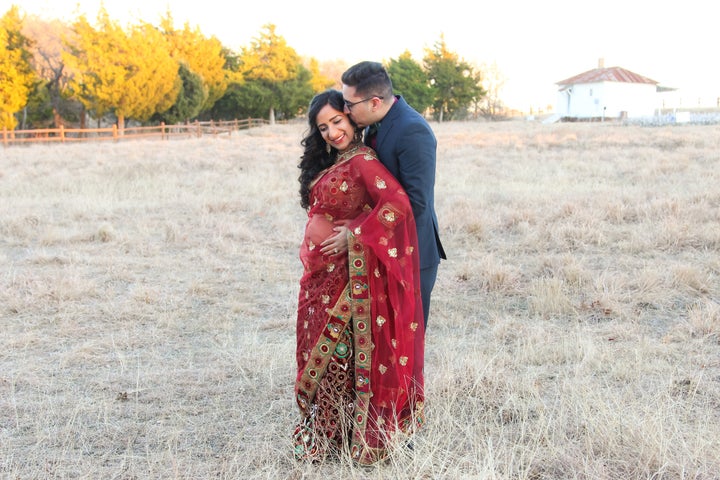 The Valverdes expect to welcome their baby in April. Sherine hopes that when their child is old enough to reflect on these photos, he'll see his parents' love shining through.
"I truly hope that he appreciates ― beyond the shiny fancy jewelry his Mom spent way too much time picking out, the cool hipster glasses his Dad had cleaned meticulously the night before ― there was a simple man and women who could not be happier to meet their cherished baby boy," she said.