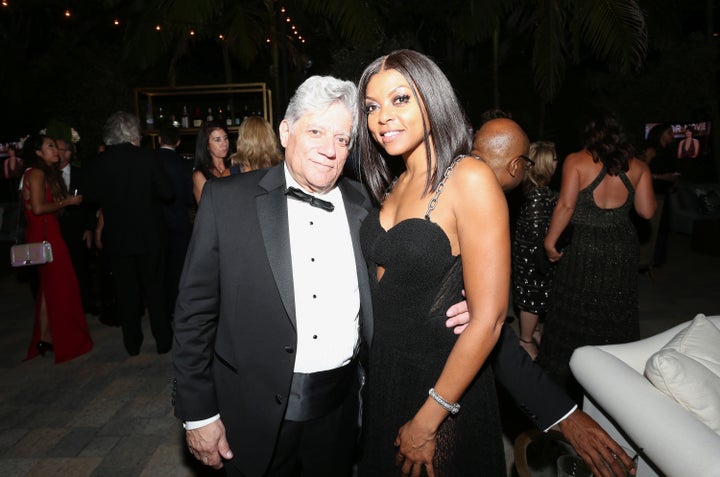 A manager known for his ability to market black actresses in mostly white Hollywood stands accused of offering to exchange his services for sex, according to a Washington Post report published Friday.
Nine women of color told the Post that Vincent Cirrincione has made unwanted sexual advances toward women over a span of two decades. Cirrincione, who is white, represented Halle Berry as she rose to stardom and now counts Taraji P. Henson as a client.
Although Berry and Cirrincione worked together for more than two decades, the actress said in a statement that her opinion of him changed after she heard a woman describe his reputation.
"Over three years ago, a woman was on the radio saying that Halle Berry's manager was her worst casting couch experience ever. That news literally stopped me in my tracks," she said. "I immediately confronted Vince about it, and he denied it completely. But even with his denial, something didn't feel right in my spirit, and with the possibility that it could be true, I immediately ended our over-25-year relationship."
Berry and Henson both told the Post that they had not personally experienced any sexual harassment from the manager. Henson said she hadn't even heard negative rumors.
Year after year, studies show that the entertainment industry, already extremely competitive, affords even fewer opportunities to black women than white women. Berry remains the only black winner of a lead actress Oscar. According to the Post, all nine of the women wanted Cirrincione to represent them specifically because of his skill in advancing the careers of women of color.
Three of the women said Cirrincione would not represent them if they declined to sleep with him. Another said he would help her career if she had sex with him monthly, and another said he frequently masturbated in front of her during their meetings.
While the manager said he pursued affairs, in a statement he specifically denied ever exchanging representation for sexual favors.
"I take responsibility for my part in the situation and I am not here to diminish anyone's feelings or experiences," he said, referring to what he said were consensual encounters. "I apologize to these women, my past and present partner, my clients and employees for the pain this is bringing them. I was under the impression I was living my life as a supportive man to women. It is with a heavy heart that I see now I was wrong."