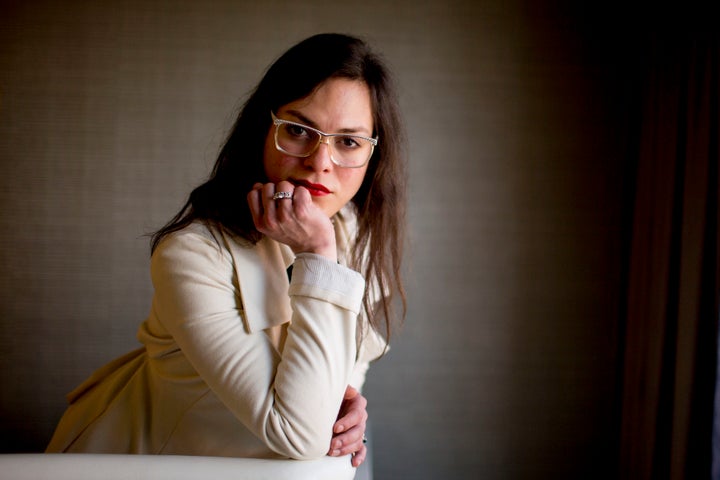 The Oscars may not be so white anymore, but they're certainly not diverse.
The film industry has been forced to re-evaluate itself since April Reign first tweeted out #OscarsSoWhite in 2015, and we've begun to see more black actors be recognized at major awards ceremonies. But the Oscars So White movement was never meant to be black and white.
Latino actors have been historically overlooked by the Academy of Motion Picture Arts and Sciences despite making up nearly 18 percent of the U.S. population. In 90 years of Oscars history, Latino actors and actresses have been nominated 16 times, and only six have won. It has been 17 years since a Latino actor or actress won an Oscar and six years since one was even nominated. Asian actors, LGBTQ actors, First Nation actors and actors with disabilities fare similarly or worse.
Sadly, those figures all remained the same when the 2018 Oscar nominations were announced Tuesday. The Academy recognized Latino stories, but our actors remained forgotten.
Pixar's "Coco," set in Mexico, received nods in the Best Animated Feature and Best Original Song categories; Guillermo del Toro was recognized for directing and writing the aquatic love story "The Shape of Water" (which overall earned an impressive 13 nominations); and Chile's "A Fantastic Woman," about a transgender woman dealing with discrimination after the death of her boyfriend, picked up a nod in the Best Foreign Language Film category. A nomination for Best Animated Feature also went to "Ferdinand," a film that was set in Spain but had Brazilian director Carlos Saldanha at the helm and cast many Latinos in voice-acting roles.
All four acting categories, however, failed to include Latinos ― even with the buzz around Salma Hayek's nuanced role in "Beatriz at Dinner" and Daniela Vega's lead role in "A Fantastic Woman." Vega also could have been the first openly transgender performer recognized by the Academy.
Sure, "Coco" has been repeatedly lauded for championing Latino representation with its authentic portrayal of the Day of the Dead holiday and its largely all-Latino voice cast. But true on-screen representation is not achieved if Latino recognition doesn't go beyond animated characters.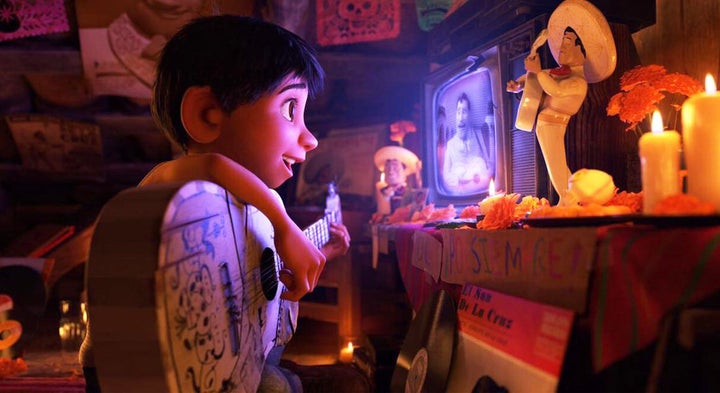 The Academy isn't solely to blame. The issue is far more insidious within Hollywood, as studio executives and talent agency rosters remain largely white. After all, Latino talent can't be recognized if Latinos aren't being cast in lead roles or if real-life Latino characters continue to be whitewashed and not portrayed by people of color (we're looking at you, Catherine Zeta-Jones).
There's a particular lack of Latino speaking roles. Only 3.1 percent of speaking characters were Latino in 2016′s top 100 films, according to a report by the University of Southern California's Annenberg School for Communication and Journalism.
Yet Latinos are the film industry's most profitable demographic, buying 21 percent of movie tickets sold in 2016, according to the Motion Picture Association of America's Theatrical Market Statistics.
Actress Gina Rodriguez rightfully brought this up Sunday while on the red carpet for the SAG Awards.
"I mean, we do make [up] 55 million plus in the country — no big deal — you should throw us in a movie or two, it would make sense," Rodriguez said, looking straight into the camera. "We do buy 1 in every 4 tickets every single weekend and make sure that your movies do well. So it would do you a service. And not only service, it would be — I don't know — integrity."
The "Jane the Virgin" star also tweeted on Tuesday about the importance of Latino actors being given on-screen opportunities.
Latinos will proudly celebrate the strides in representation made by "Coco" when the 90th annual Academy Awards ceremony airs in March, even as our actors and actresses remain forgotten. And perhaps as the film's song "Remember Me" is performed on the Oscars stage, the Academy will listen and not leave us to fade into oblivion.