Mackenzie Moore's comics about being in love are just like your relationship, only cuter.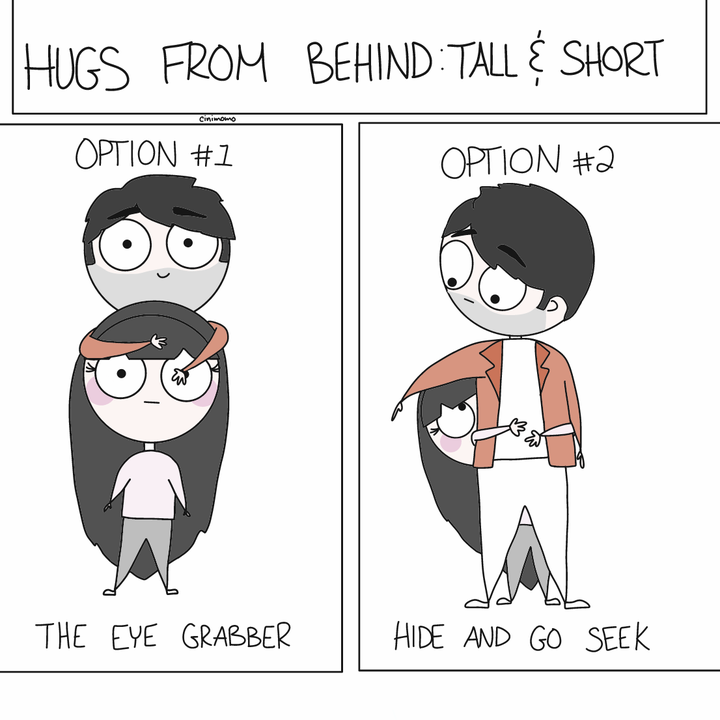 Moore, the 20-year-old artist behind the Instagram account Cinimomo Comics, posts relatable illustrations about life with her boyfriend of four years. Her comics touch on their mutual love of food, texting etiquette, and the pros and cons of being in a tall/short relationship: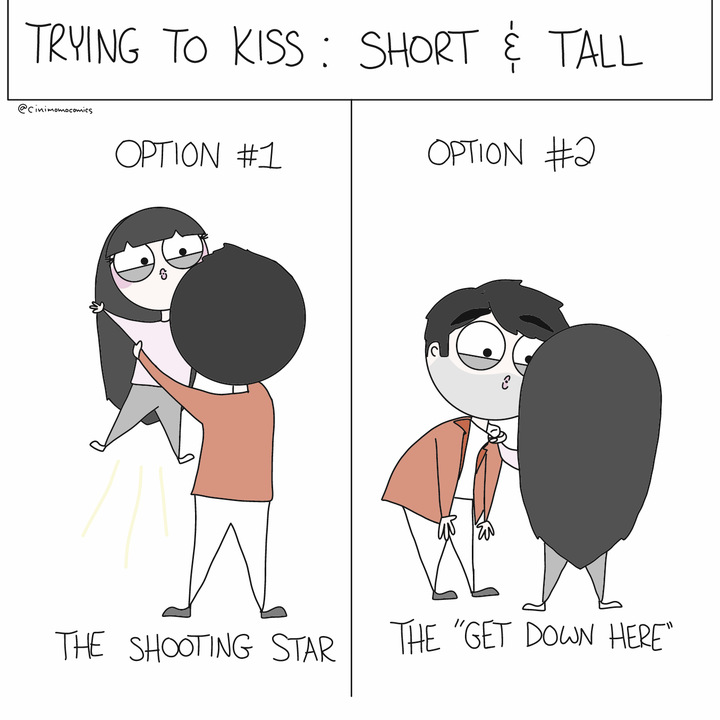 Moore, who lives in Lexington, Kentucky, met her boyfriend, Anthony, in elementary school when they both performed in a school musical. They're currently doing long-distance, a detail that's made it into her comics recently: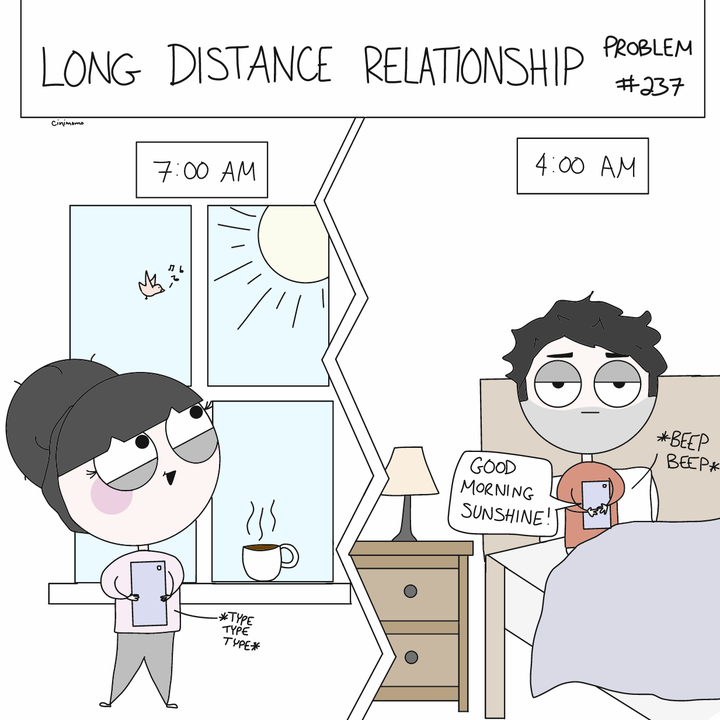 "Most of my comic inspiration comes from our real-life experiences, with a dash of dramatic flare added in," Moore told HuffPost. "Other times, it's from imagining how we would respond to different precarious situations!"
Scroll down to see some of our favorite comics from Moore and be sure to check out her series of Valentine's Day cards here.