It seems the Christmas gifts aren't quite done being given out this year because we just got a hilarious one from the folks at Bad Lip Reading.
The group took on President Barack Obama's 2013 inauguration with a video featuring Obama swearing to "do the space man boogie" and that there were two different Einsteins. Now, their latest video features President Donald Trump "singing" about Christmas in a jingle entitled, "Christmas Is Here."
It's deeply weird and unnerving ... which is also why it's great.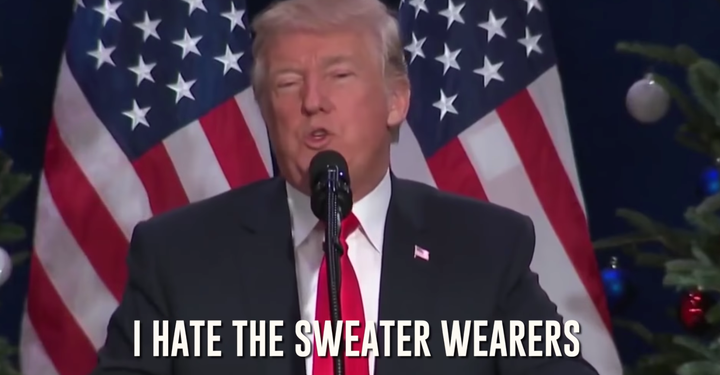 In addition to Trump, the video also features first lady Melania Trump asking for someone to "please help." The scene is from Melania Trump's real Christmas address this week, where she actually says, "At this time of year, we see the best of America and the soul of the American people."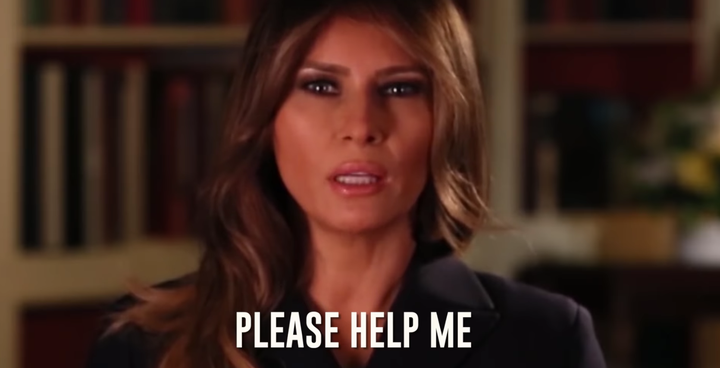 Later, the video has the first lady saying "I will live in silence" and "He'll freeze the diamond money."
The unhinged-looking animatronic Trump that lives in Disney World also makes an appearance, and asks why he cannot love.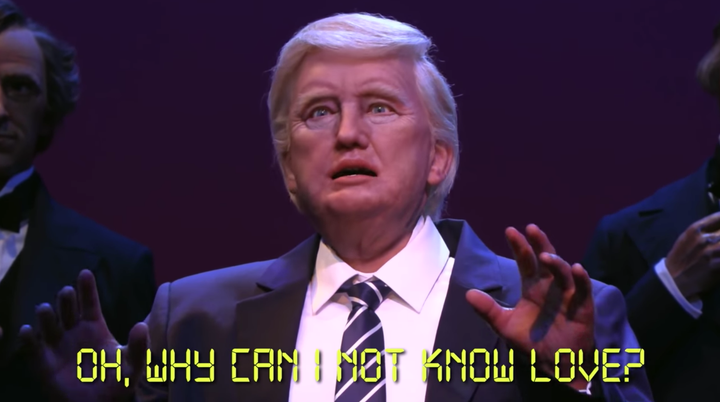 "Christmas isn't fun. At least when you're not a real human," it says. "Oh, why can I not know love?"
We're probably never going to sleep again.