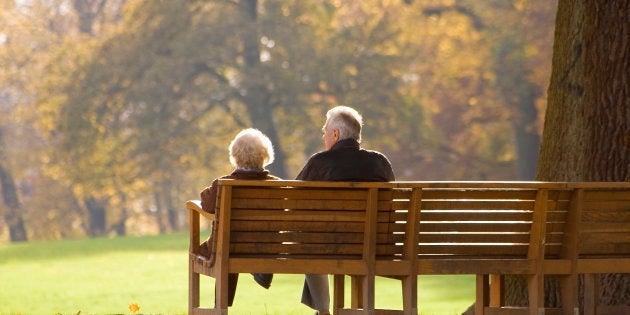 If you're thinking of taking an early retirement, you may want to read this first: A new study has found a link between dropping out of the workforce early and an increased risk of death, especially among men.
Researchers Maria Fitzpatrick of Cornell University and Timothy Moore of the University of Melbourne found an "immediate, negative" short-term impact on mortality among U.S. residents the month they turn 62, the age when individuals in the U.S. can apply for early Social Security.
The study found a statistically significant 2-per-cent increase in the mortality rate for men at age 62, with a smaller 1-per-cent increase for women, suggesting an elevated risk of dying that year compared to other years.
The study estimates that, among men who retire when they start collecting Social Security at age 62, there may be as much as a 20-per-cent increase in the mortality rate.
WATCH: Tax-efficient planning tips for retirement
But it's not collecting Social Security cheques that ups the chances of death; rather the study found a link to retirement itself, and the changes that come with it.
"Our study provides evidence that, for a large group of workers in the U.S., retirement may have an immediate, negative relationship [with mortality]," the report stated.
In an interview with HuffPost Canada, Fitzpatrick suggested that the impact is greater on men because "what it means to retire is different for women and men, and that was particularly true historically. ... Men's mental health has been more tightly correlated to their jobs, so maybe the act of retiring from a job has a different effect on men than women."
The study notes that people who retire early suffer from worse health than those who work longer, but even so, those people experience an increased risk of death at age 62, the study found.
"Even though they're unhealthy, they would have lived longer had they not retired," Fitzpatrick said.



Earlier on HuffPost Canada:
But Fitzpatrick says it's not possible to estimate the "right" age to retire, because too much is not known. Encouraging people to stay in the workforce may save the lives of some, but forcing people to work longer could have other detrimental effects.
"With this data we know those folks have an increased risk of dying when they retire, but what we don't know is how hard it is to keep working. If it's really really hard to keep working, that also might be really bad for them."
Fitzpatrick says if you do choose to retire early, make sure your health is one of your areas of focus.
"The response might be to not retire at 62, but if [some people] do retire early, they should be more careful about their health."