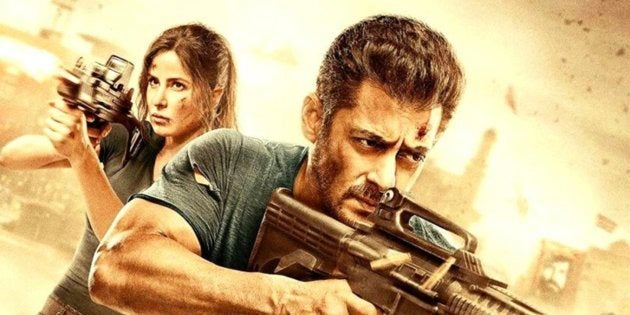 Yash Raj Films' tentpole winter blockbuster, Tiger Zinda Hai, opened to a mammoth 5700 screens worldwide today.
While Salman Khan, in an interview with HuffPost India, has said he doesn't care what critics have to say about his film, the reviews have already started pouring in.
A key change in the sequel is the change of director. While Kabir Khan directed the original, Ek Tha Tiger, the sequel has been directed by Gunday/Sultan-director, Ali Abbas Zafar.
Saibal Chatterjee, in his 2-star review, wrote, "TZH simply isn't interested in achieving any balance. The emphasis is unwaveringly on Salman Khan the Saviour. Katrina, fetching but flimsy, is compelled to take a backseat. Mercifully, the principal antagonist Abu Usman, played by Iran-born, UAE-raised Sajjad Delafrooz, is no pushover: he makes his presence felt in no uncertain terms."
Raja Sen, in his review, said, "To its credit, however, this film isn't built on the jingoism we grew up with. It's taken a while, but we have finally shaken off the handpump-uprooting anti-Pakistan ridiculousness of Gadar and now have a film where India's RAW and Pakistan's ISI work hand in hand, literally carrying each other's flag, in order to topple a more vile enemy," calling the action 'solid' while criticizing the film's 2 hour 40 minute long.
In her review for The Indian Express, Shubhra Gupta said, "Only once in a while, the film gives in and provides us a killing which sobers us up, but very quickly it's back to the base, with Bhai taking over, and everyone– including Nurse Poorna (Goenka, who plays Parvathy's role), and Zoya making way for him."
After praising Ali Abbas Zafar for working on an ambitious premise that is a blend of spy-thriller, romance, and a real-life incident (of Indian nurses trapped in a hospital ISIS-controlled Iraq), Anupama Chopra, in her review for Film Companion, said, "Tiger Zinda Hai is flat-out exhausting. The story is much too long and convoluted. Apart from Tiger, none of them (other characters) make any impact. The film's biggest weakness is that it doesn't move you emotionally."
Writing for Firstpost, film critic Anna Vetticad commented, "Tiger Zinda Hai's strength is that it is unapologetic about its stupidity. And so, although it is for the most part simplistic in the socio-political statements it lays on thick, it is packed with so much action that it ends up being a fun, even if clichéd, Bollywood-and-Bond-style masala flick which, if you are looking closely enough, does make a subversive point or two."
A review on Hindustan Times said, "Tiger Zinda Hai does everything you thought it would do. From establishing India-Pakistan friendship to proving the secular credentials of our chief agent, you witness everything. The good thing is all this happens rapidly."
In his review for Filmfare, Rachit Gupta said, "It may look like a Hollywood action thriller, but at its heart, Tiger Zinda Hai is an unabashed masala movie. The excessive use of slow motion shots and the constant fall back to comedy keep reminding you, this film wasn't made in Hollywood. But the heady mixture of an international looking action film and the regular tropes of Hindi cinema make it a pleasing watch."
The critics may have mixed views but the trade is super bullish on Tiger.
Trade analyst Taran Adarsh is predicting a tsunami at the box-office while Komal Nahta said the film is 'off to a flying start.'
Film exhibitor Akshay Rathi shared a video from Raipur which revealed the inexplicable popularity of Salman and the way people line-up to watch his movies.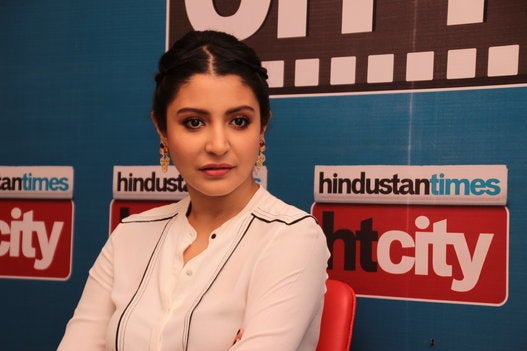 6 Times Anushka Sharma Nailed It While Speaking About Censorship