After the onslaught of makeup designs for Halloween, the new holiday season welcomes a more festive batch of looks.
This season's trend features different variations of Santa Claus being placed on the eyebrow. From dyeing your brows, to that famous red and white hat being elaborately drawn on, makeup lovers are raving about this trend.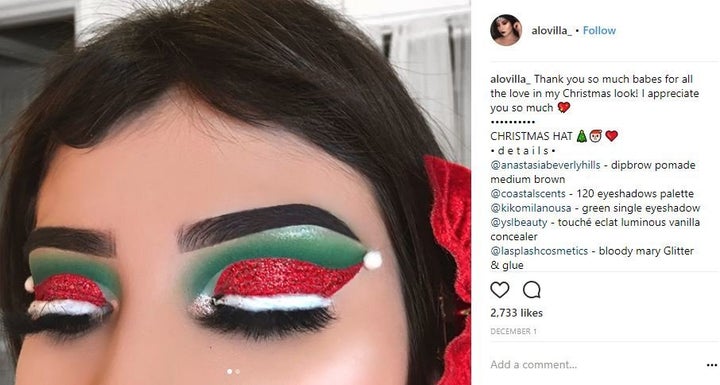 This month has brought out the festive creative in all of us. The looks vary from Jeffree Star's green wig in his holiday makeup tutorial, neon electric winged liners from Shaniah Bell, Christmas tree brows, bauble brows, the candy cane cut crease from Cassisel, and now the Santa hat trend.
The trend comes in various forms, from the Santa hat being placed above the brow, to a tinted brow with a white cotton ball on the end, to a glittery fest on the eyelid.
The trend is currently spreading across Instagram as makeup lovers on the social app give it their own spin.