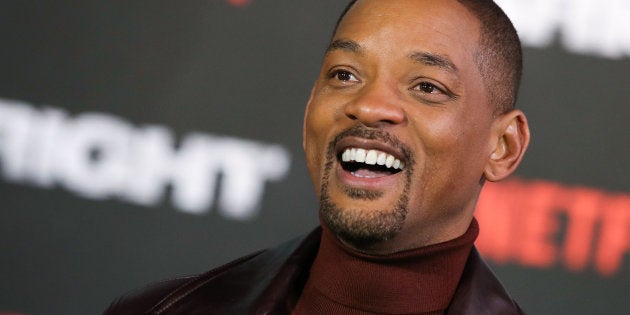 After hopping from Sao Polo to London to Mumbai, all in a span of a week, Will Smith knows a thing or two about combatting jet lag.
At the cozy conference room of the St.Regis in Mumbai's downtown area, the Independence Day actor looks dapper, his face and demeanour revealing no hints of a tedious transatlantic journey, part of the press tour of his upcoming Netflix film.
"What I'll tell you about jet lag is -- don't fight it. Just sleep, even if it's in the middle of the day and you'll be fine," he says rubbing his face. "This glow, this is all thanks to fruits and berries," he says, laughing emphatically at his own Dad joke. "No, seriously, I got a good rest yesterday. That's the trick."
Smith is in Mumbai to attend the Indian premiere of Bright, a fantasy crime thriller, directed by David Ayer (Suicide Squad, End of Watch). The film is set in a futuristic era, where humans live along with creatures such as Orcs, Elves, and Brights. There is a mysterious Dark Lord ("it's not like we're hinting at Donald Trump or anything" Smith jokes), whose rise could lead to imminent disaster and whose resurrection, aided by the sinister Leilah (a woefully underused Noomi Rapace) must be prevented by Smith and his partner, Joel Edgerton's Nick Jackoby, an Orc.
Although largely comedic in its treatment, the film's racial undertones are fairly evident and it's fascinating to see a Black actor play a racist cop to Orcs, a marginalized race in the film's universe. To examine racism through the lens of the perpetuator and not victim, would've given Smith an insight he otherwise wouldn't have been familiar with.
"It was such an interesting flip," Smith tells the gathered journalists, pausing for a few seconds. "It gave me room to explore the idea from a different angle. It just familiarised me with the psychological perspective of superiority," Smith says.
"It also gave me a window into the constant struggle of comparative superiority. Everybody wants to feel better than somebody else. Even a fight against racism is laced with the individual need to feel superior to somebody else. Both sides want to win and it can only come at the cost of making someone feel inferior."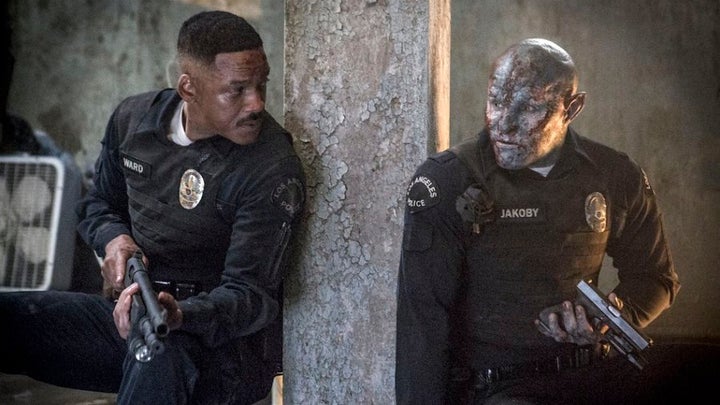 It's unlikely that a film as expensive ($90 million) and as R-Rated as Bright would have found a home in the legacy studios. Both director David Ayer and Smith have spoken about how it wouldn't be possible to make the film the way it has been made, with a traditional Hollywood studio.
Smith also acknowledges the role of technology in enabling racial inclusivity. However, he's gotten a bit weary of the way the term 'diversity' has been bastardized.
He thinks the very sound of the term feels like a threat to white male actors, who perhaps believe that having a 'diverse' cast would mean having acting jobs for everyone other than them.
"For the first time, I understood, the negative reaction to the word diversity. We say diversity as if we mean equality. Diversity means 'I'm gonna use this term for me to get higher than you.' When a white male actor hears the word diversity, he thinks it means, 'hire anybody but a white male.' It's almost threatening to them. It's only after playing this character, who is racist, did I realize the complicated struggle of racial superiority," he says.
"To me, the whole situation has been bizarre. I have a 17-year-old daughter who has grown up with men she trusts and she doesn't even comprehend the idea of predatory behavior."
Smith also speaks about the way technology has enabled in mobilizing social movements, including the recent #MeToo campaign, that revealed the magnitude of sexual abuse faced by women across sections.
In the post-Weinstein era, where a number of powerful men are losing jobs because of a history of sexual misconduct, how does he assess his role as one of the most successful actors in Hollywood? Was he aware of any of these transgressions? What is he doing to ensure a safe environment for women on the sets of his film? Smith shifts in his chair, before addressing the query.
"To me, the whole situation has been bizarre. I have a 17-year-old daughter who has grown up with men she trusts and she doesn't even comprehend the idea of predatory behavior."
He says he has been discussing the Weinstein scandal with his co-star Joel Edgerton and has been trying to process the magnitude of the situation.
"We have been talking about this for a while and I have been really thinking about it. And my reaction is -- I don't know these guys. As I am hearing some of the things people will do, I just go -- who would do such a thing? Who does that? Maybe I am naive. But to schedule a meeting with someone and when the person shows up, you are in a bathrobe? Man, who does that? Honestly, I don't know those guys. I have a lot of male friends but (none like these...) But I support the women who've spoken out."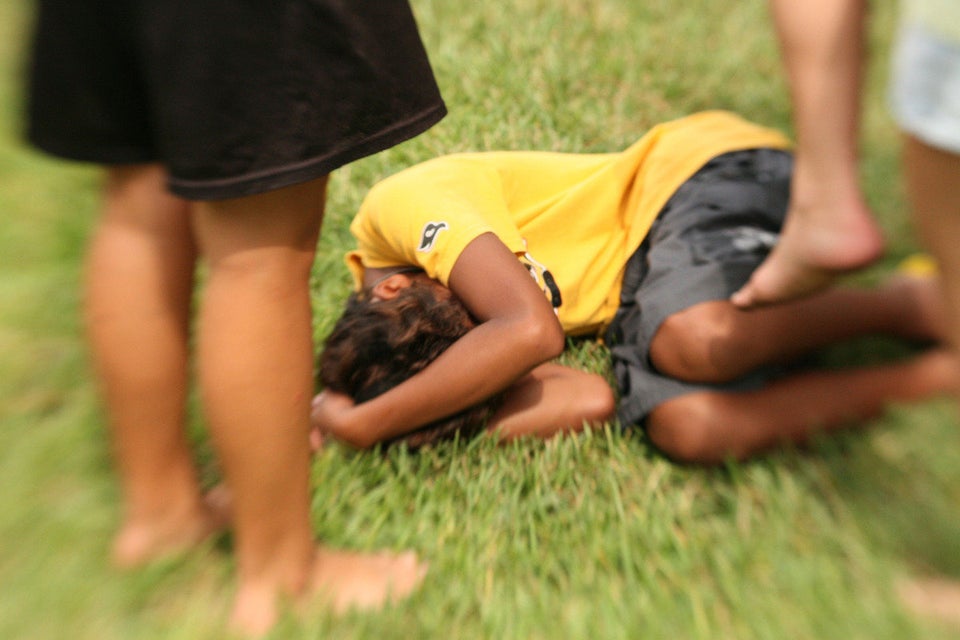 Tips To Fight Racism And Discrimination