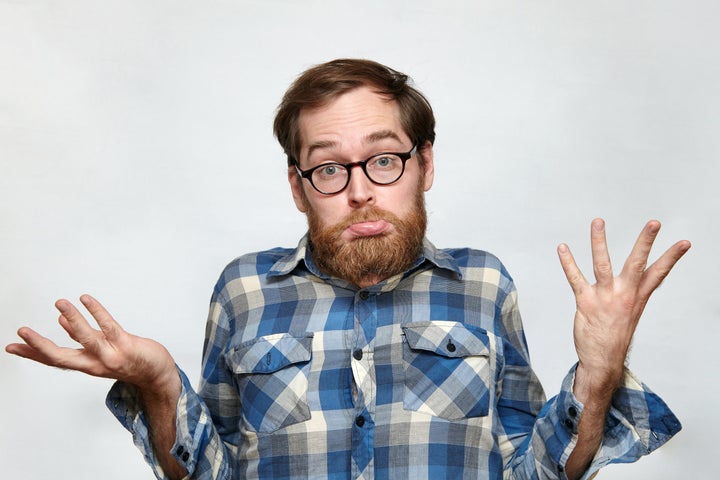 After a devastating hurricane season and vague threats of nuclear war, a number of men piled heaps of refuse onto the dumpster fire that has been 2017 as the public learned about an epidemic of sexual misconduct.
The stories have spanned coastlines. Former super-producer Harvey Weinstein is said to have raped, assaulted and harassed dozens of women in the entertainment industry. Some 300 women say director James Toback has done things like masturbate in front of them without consent. Former Rep. John Conyers (D-Mich.) reportedly encouraged a woman to touch his groin. The accused stand in depressingly good company: Kevin Spacey, Al Franken, Glenn Thrush, Mark Halperin, Charlie Rose, Ed Westwick, Danny Masterson, Mario Batali and more.
Shortly after "King of Comedy" Louie C.K. joined their ranks for masturbating in front of women without their consent, writer Ashley Simon hatched an idea that would become the common-decency instruction manual Where Does Your Penis Belong?, a primer for men that was released this week.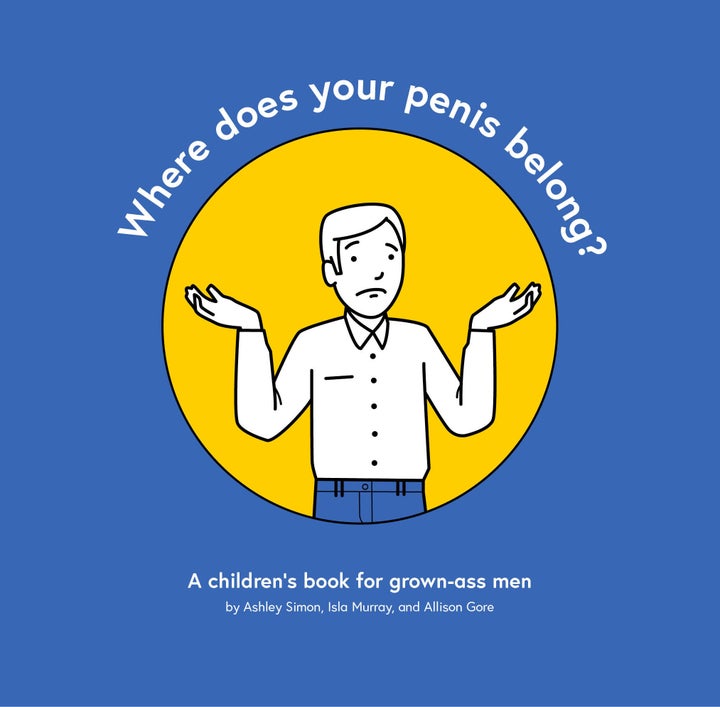 "Do we need to go back to 101 behavior here?" Simon jokingly wondered over dinner with friends, who later encouraged the project. She was also spurred on by victim-blaming responses to the women who shared their experiences.
"I was grossed out by the insinuation that women should know not to go into these hotel rooms, as if it's on you to know that someone's going to expose themselves without your consent and in a professional situation," Simon told HuffPost.
In the book, priced at $24.99, a series of prompts allows readers to absorb a message through repetition: Whether it be in the office or on the train, one's penis should stay in one's pants.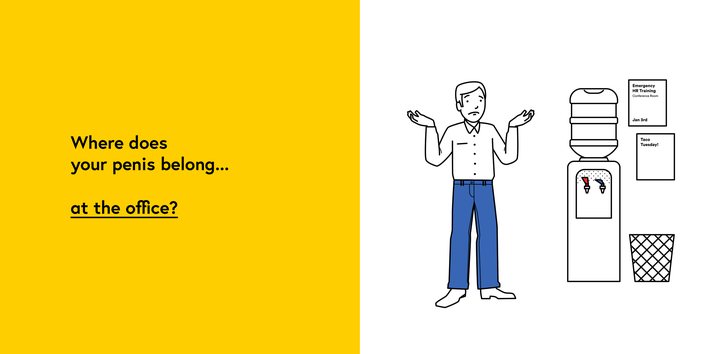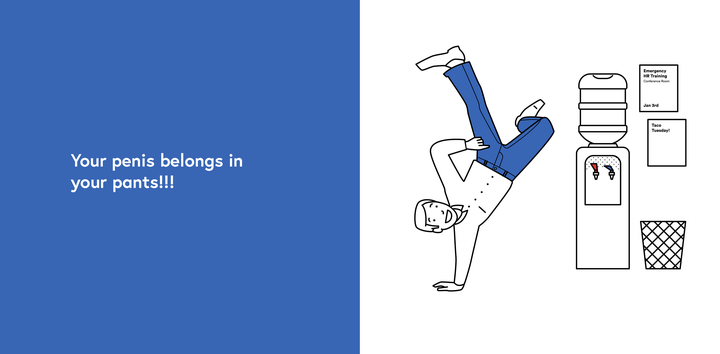 Profits will be donated to RAINN, the sexual violence prevention organization.
Billed as "A Children's Book for Grown-Ass Men," the collaborative project from Simon, illustrator Allison Gore and web designer Isla Murrayis available through Blurb, the self-publishing platform. Response has been enthusiastic, Simon said, with about 100 copies sold in the first few hours of the book's release and a stream of supportive tweets.
A website for Where Does Your Penis Belong? explains that the book had been "a therapeutic exercise" for the three women, who felt "a desperate need for some comedic relief in the wake of so much trauma and outrage."
At the bottom of the site, visitors can even input Twitter handles of men they believe might benefit from the educational message contained in Where Does Your Penis Belong? A tweet including a link to the book is then sent to the men anonymously.
While the book may not be a complete antidote to widespread sexual misconduct, its authors "hope it's a therapeutic read for many others," they state, concluding, "Long live pants."