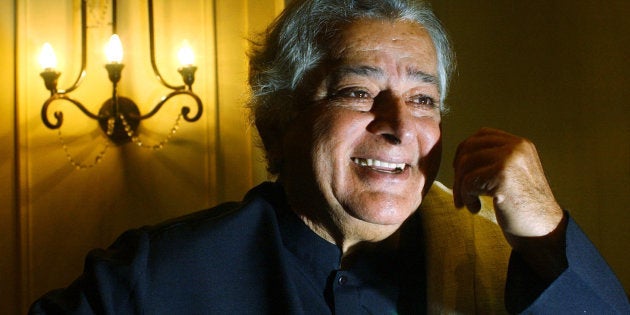 Legendary actor Shashi Kapoor, who appeared in over 100 feature films, passed away this evening at Mumbai's Kokilaben Hospital.
A prolific actor, Kapoor was known for his versatility as an artist as he managed to strike a balance between the arthouse and the more mainstream fare. He was also known for his work in theatre as he helped found the iconic Prithvi Theatre in Mumbai.
Some of the most notable films Kapoor acted in include Deewar, Kabhie Kabhie, Silsila, Shaan, Trishul, Namak Halaal, besides several others.
Kapoor collaborated frequently with Amitabh Bachchan.
His nephew, actor Randhir Kapoor, told PTI that Shashi Kapoor, who was wheelchair-bound for years, had been suffering from a kidney ailment and was undergoing dialysis. "Yes he has passed away. He had kidney problem since several years. He was on dialysis for several years," PTI quoted Randhir Kapoor as saying.
Bollywood stars and other celebrities took to Twitter to express their condolences.