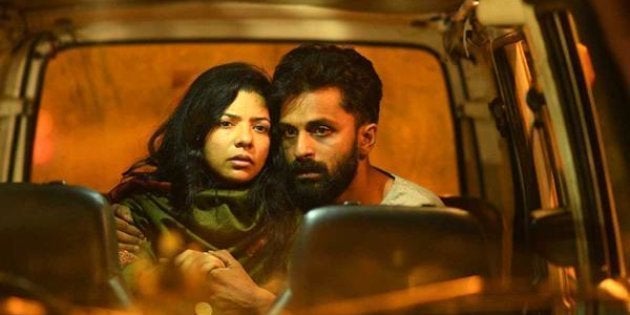 On Sunday afternoon, at the Inox theatre in central Panjim, Goa, filmmaker Sanal Kumar Sasidharan, whose Sexy Durga is arguably the most-controversial film at the ongoing International Film Festival of India (IFFI), cuts a picture of hopeless despair.
The Malayalam filmmaker, who has just returned from Australia, where he was nominated in the Best Director category (along with 5 others) at the Asia Pacific Screen Awards, is trying to process the increasingly confusing scenario that's playing out right in front of him.
Despite receiving a powerfully-worded order from the Kerala High Court, one that instructed IFFI to exhibit Sexy Durga at the festival, the fate of Sexy Durga looms in tragic uncertainty as Sasidharan is yet to hear from the organisers about the time and date of his film's screening.
Sanal had moved the court after Sexy Durga was dropped from the festival's Indian Panorama section, along with the Marathi film Nude.
Incidentally, the festival is two days away from conclusion.
Speaking to HuffPost India, Sasidharan said, "Now, it's no longer about screening my film which the jury selected. It's about following a court order. And if they are violating court orders, then it's a really grave offence."
While the film struggles to get screened here, it has been selected to play at the ongoing Singapore International Film Festival (SGIFF)
Sasidharan, who arrived in Goa Saturday night, narrates a dramatic story about how he was prevented from meeting festival director Sunit Tandon.
The director wanted to hand over the censored version of his film to Tandon, along with a censor certificate and the court order. However, Tandon refused to come out of his office, while Sasidharan himself was locked up in the opposite room.
"It was only after waiting for nearly 1 hour and 30 minutes did I get to meet him. I said I won't leave unless I have seen him. They are not even willing to talk. It's like they have no power -- they are just like puppets of the Ministry, the government, or perhaps an outside force that's controlling the government itself. Somebody else has to come and instruct them to do what they should have the power of doing themselves," he says.
Another source, who witnessed this episode, confirmed the sequence of events.
Sasidharan laments how the ruling government has made a joke about democracy and is brazenly violating the constitutional rights of an artist. "You elect a government by placing faith in them. The faith is that they'll institute a system to protect you. But the system in itself is a failure. Where can you go after that?"
The filmmaker, who's been running pillar-to-post to get his film to screen at the festival, feels the systematic clampdown on filmmakers and Sexy Durga in particular, is a sign of times to come. "Today, it's about a filmmaker. Tomorrow, it could be about an individual's human rights. We shouldn't allow this to happen."
One argument the government has used to avoid screening Sexy Durga is how it could lead to a law-and-order situation. "They are using that as a weapon to avoid playing films that don't serve their narrative. They are supposed to take care of the law-and-order, not use it as a trick to pre-empt perceived violence."
Sasidharan says not only has India become increasingly hostile and intolerant to contrarian voices but has turned 'criminally offensive' towards artists. "It's frightening. It happened in Russia, it happened in Iran, it's happening here."
Although he hasn't received any threats to his life yet, his family is worried for his safety. "They are constantly scared something is going to happen to me. I haven't been threatened but I do understand where they are coming from."
What Sasidharan fears will happen to Sexy Durga is a token screening, thrown probably right at the very end of the festival, where not a lot of people will get the chance to see the film. "It's complete tyranny. You have a court order that you don't seem to take seriously. It's truly disastrous. Let's see where this goes," Sasidharan says, his hopes dwindling with every word that he speaks. "They're inventing reasons to prevent us from screening the film. I don't believe they intend to screen the film. I just don't," he concludes.
HuffPost India has reached out to festival director, Sunit Tandon, and is awaiting a response.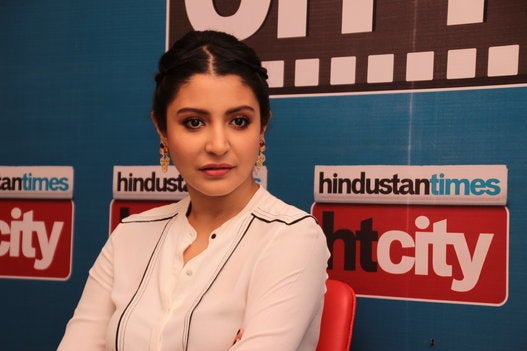 6 Times Anushka Sharma Nailed It While Speaking About Censorship