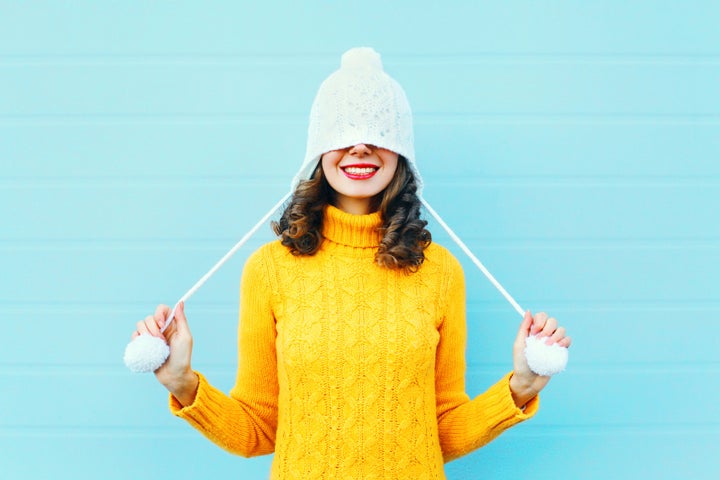 Unless you're blessed to live in a magically warm climate all year round (looking at you, Californians and Floridians), frostier weather is rapidly approaching. And that can come with some unexpected mental and physical side effects.
Changes in weather come with a lot of changes in your body and mind, according to Dr. Albert Ahn, a clinical instructor of internal medicine at NYU Langone Health. These shifts are important to keep in mind so you stay healthy all season long.
We chatted with Ahn about how the winter affects your body so you know what to look out for when the temperature drops. Below are some changes you may not have realized are happening:
1. You burn more calories.
Research shows that your basal metabolic rate ― AKA how many calories you burn just by existing, without doing any excess activity ― increases slightly in colder temperatures. That's because it takes more work for your body to stay warm. But don't count on this to be part of a weight loss plan, Ahn said.
"It's not significant enough to notice a difference, but you do tend to burn more calories when the body is trying to keep itself warm," he explained.
2. Your fingers 'shrink.'
Ever notice how your rings feel a little loose during those wintry days? It's not in your imagination. Extremities, such as your fingers and toes, tend to swell up in hotter climates, Ahn explained.
"You tend to see less of that in the winter," he said. "Cold weather tends to constrict the blood vessels to preserve body heat and maintain core body temperature."
That might mean you end up getting slightly less blood flow to your extremities, which could make your fingers feel like they're smaller, he added.
3. You could experience extra pain in your extremities.
Some people experience a condition called Raynaud's disease, which makes parts of your body feel numb and cold in response to colder climates or stress, Ahn pointed out. This usually occurs in areas like your hands, feet and ears, and it's caused by the smaller arteries that supply blood to the skin constricting excessively in response to the weather.
"It's not dangerous, but it can be very uncomfortable or painful," Ahn said. Lifestyle modifications, like wearing proper winter outerwear and avoiding prolonged periods in the cold, can help ease the symptoms, he noted.
4. Your vision might suffer.
Mind your eyes. Exposure to excessively cold temperatures, cold wind and snow may affect your vision, according to experts. Sun bouncing off snow piles or banks may also pose a risk by potentially causing a cornea injury or burn. Make sure to wear proper eyewear when participating in snow sports and try to wear sunglasses when you can.
5. Your face gets red.