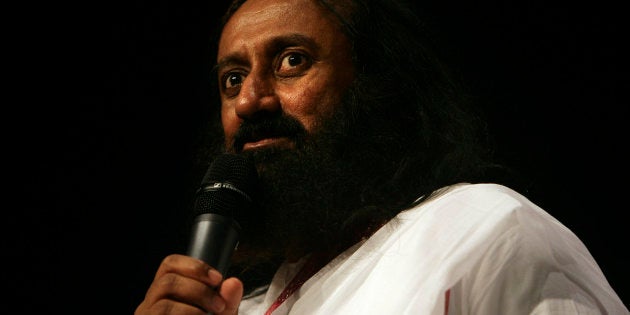 Art of Living founder and spiritual leader Sri Sri Ravi Shankar on Monday told a student at the Jawaharlal Nehru University (JNU) that homosexuality is a "tendency" that may change in later life and that it's not permanent.
"This is your tendency now. Just acknowledge it and accept it, and know that this tendency is not a permanent thing. It may change. I've seen many men who were gay, later on turn into heterosexuals, and there are those who are normal — what are called straight people — end up being gay later in life," he was quoted as saying by The Indian Express.
The Art of Living guru was invited to JNU to deliver the 13th Nehru Memorial Lecture.
Incidentally, a few years ago, Sri Sri had said homosexuality has never been considered a crime in Hindu culture. In fact he minced no words when he said that "nobody should face discrimination because of their sexual preferences."
Nobody should face discrimination because of their sexual preferences. To be branded a criminal for this is absurd.

— Sri Sri Ravi Shankar (@SriSri) December 11, 2013
Whenever spiritual leaders have spoken up about homosexuality, they have stirred up strong emotions in the community. For example, Ramdev, a yoga guru followed by the masses vowed to "cure" homosexuals of their gayness, indicating that it's a disease, triggering a backlash from a community already persecuted for their sexual preference.
"Homosexuality is not genetic. If our parents were homosexuals, then we would not have been born. So it's unnatural," Ramdev had said.