A woman has been reunited with her missing moggy thanks to the power of Tinder.
Katie Alsop, from Northampton, said she received 400 matches after posting photos of her lost cat on the dating app.
"I bought a premium membership, put on a 'boost' to get more attention and uploaded a missing poster with a reward and my number, plus a photo of me and the cat for sympathy," the 26-year-old told HuffPost UK.
After setting her search distance to 10km away, she received a call within 30 minutes from a stranger called Charlie who had found her cat in his garden.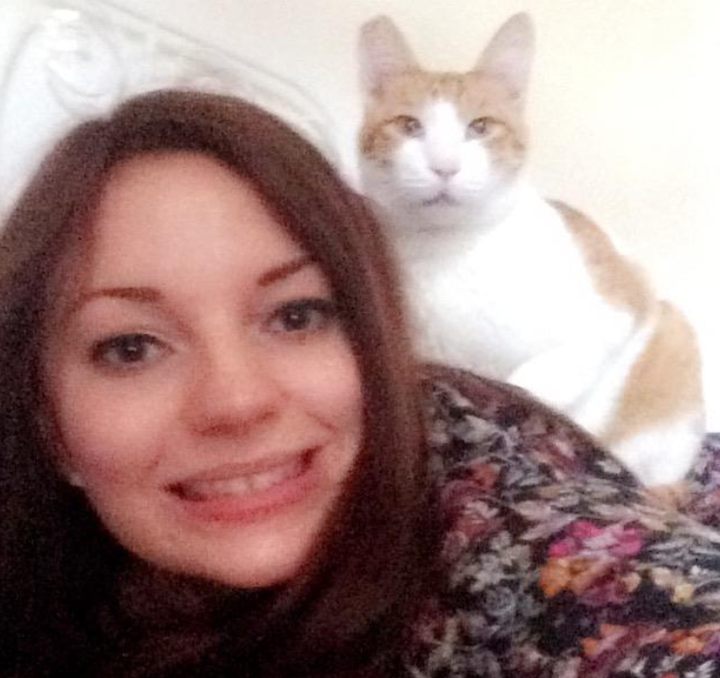 The genius idea came about after Katie's ginger and white puss, called Peanut, went missing overnight on 11 October.
The next day, Katie was worried sick because she believed her cat might have been murdered by the M25 animal killer (previously known as the Croydon cat killer). It played on her mind so much that she had to take a day off work.
Instead of printing out posters of her missing moggy, Katie decided to download Tinder and pay for a premium membership. She then went about uploading a photo of herself and Peanut to the app, with information about her beloved cat including reward details.
Within minutes she was inundated with matches and her beloved cat was eventually located in a nearby estate.
"Charlie said he saw my Tinder profile, looked out of his window, and the cat was in his garden! I was so happy he hadn't been taken by the killer," she added.
But the story doesn't end there. Peanut escaped from the garden and Katie teamed up with Charlie to track him down.
"Charlie was literally scaling 8ft fences and jumping into wasteland, it was like an action film," Katie recalled.
"Peanut got scared and headed towards a really busy road so we decided to stop looking for him."
In a move that would've made Hansel and Gretel proud, Katie then made trails of used cat litter around the neighbourhood and back towards her home in the hope her cat would return. When that didn't work, she added clothes from her laundry basket and warm tuna to the trail.
Much to her delight, the unusual method worked and in the early hours of the morning she heard Peanut meowing in the street.
The 26-year-old has since praised Tinder for helping her track down her cat's whereabouts. She said: "I would never have known where to search for Peanut without using Tinder, and really don't think he would have found his way home on his own.
"He's never going out again."
South Norwood Animal Rescue Liberty (SNARL) charity are working with police to catch the M25 animal killer. If you have any tips or information, please contact them on 07961 030064 or call the police.