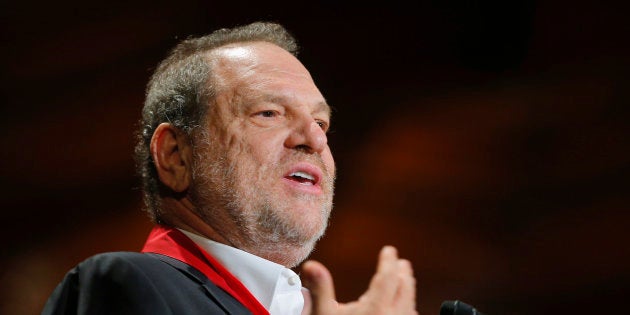 Incidentally, showbiz globally has the ignoble tradition of the notorious casting couch, sexual favors are often extracted by powerful studio moguls from susceptible starlets, and handsome young men looking for that elusive breakthrough into the stardust lights. Sexual harassment is the elephant in the room, unfortunately, it is fashionable to treat it as a one-off done by some crazy pervert only.
The hard truth is that women across the globe have a formidable challenge even after cracking the glass ceiling by entering corporate boardrooms.
Clearly, for every Sheryl Sandberg there are a thousand other talented women who are being outrageously segregated against on account of gender prejudice. It is a grave issue, and there are no silver bullets to a historical bias of astonishing proportions. But there is hope.
At the CII Women Nation Summit in Mumbai last week, it was good to see a huge crowd of young women sharing stories of their unique triumph against sturdy walls of stubborn male resistance. Actor-director and talent powerhouse Lilette Dubey was forthright in stating that the Indian film industry was a hotbed of brazen exploitation by unscrupulous producers. Weinstein is in glorious company, only, we in India have the masterful wherewithal to smother stories that cause acute discomfort. Frankly, even the Indian media has a peculiar self-righteousness in dealing with the sexual shenanigans of the rich and famous. It is silly, and worse, crocodilian. While Bollywood's clandestine dalliances regularly feature in Page 3 columns, the licentious tales of corporate titans, political heavyweights, and several from the media industry are quietly buried.
The double-standards here protect the roving eye of the powerful glitterati, as the unfortunate victims are subjected to astronomical intimidation, including threats.
Then, why at all feature those silly pieces on who is the latest victim of Salman Khan's charm offensive? Surely, that has little to do with his acting prowess on the big screen, right? Or do the ROTFL somersault on reading Bill Clinton jokes about his Monica Lewinsky moment? Why was there no chai pe charcha on a famous unmarried Indian politician who has a foster son-in-law? Was that a biological revolution? The double-standards here protect the roving eye of the powerful glitterati, as the unfortunate victims are subjected to astronomical intimidation, including threats. A journalist in a dangerous alleged liaison with a former NDA minister was killed. Frankly, the media becomes accessory to the crime by not reporting it.
Whatever be the truth, the overwhelming sentiment being cleverly choreographed is that actor Kangana Ranaut 's allegations against colleague Hrithik Roshan is a figment of imagination of a troubled head. It's not that simple. Would Ranaut risk being seen as a self-destructive psycho in an industry so solipsistic about its perceived halo that it seeks public approbation even on the shoes they wear? You wonder, sometimes.
Gender bias is a global problem
While it is indisputably a humongous social problem in India, gender bias is not restricted to geographical boundaries. The incorrigible superbrat John McEnroe mocked Serena Williams' extraordinary triumphs, saying a lowly ranked male player could demolish her. Perhaps he forgot the result of the Battle of the Sexes game between Billie Jean King and Bobby Riggs. Equal pay continues to incapacitate corporate HR in well-established multinational firms even with liberal predilections.
And while Shah Rukh Khan's decision to have his female co-star rank higher than him on the film rubric is welcome, we are still stuck in the quagmire of hollow sloganeering like 'Beti Bachao'. This is just such synthetic symbolism stretched too far. The reality is disturbing, worrisome. At least there are celluloid aspirations that signal rising woman power: an all-female star cast for Star Trek, a Wonder Woman franchise , and creative talent in India like Zoya Akhtar, Nandita Das, Gauri Shinde and Alia Bhatt are pushing the boundaries.
The opinions expressed in this post are the personal views of the author. They do not necessarily reflect the views of HuffPost India. Any omissions or errors are the author's and HuffPost India does not assume any liability or responsibility for them.