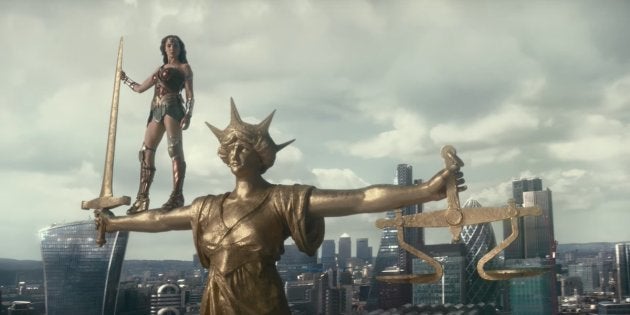 Well it's finally happening, the latest trailer for DC's big 'Justice League' promises more of the thrills, spills and heroics we've come to expect from the ragtag crew and we can't stress this enough: they're heroes.
With Gang of Youths' cover of David Bowie's 'Heroes' (get it?) playing in the background, the film looks it might be taking cues from the record breaking crowd-pleaser 'Wonder Woman' and straying from the polarising 'Batman V Superman'.
Set after the events of 'Batman V Superman' the world is grappling with the news that Superman (Henry Cavill) is dead as crime and incidents of terror are on the rise. But there's something else that seems to be looming, some kind of other-worldly invasion.
Fearing for the worst, Bruce Wayne aka Batman (Ben Affleck) bands together a motley crew of heroes including Wonder Woman (Gal Gadot), Aquaman (Jason Momoa), The Flash (Ezra Miller) and Cyborg (Ray Fisher).
Fans have been speculating how Cavill's Superman would make a return with theories ranging from a last-minute revival to an evil version of our favourite super hero. This trailer gave nothing away, however, with Clark Kent appearing in a dream to Lois Lane (Amy Adams).
It looks like there are still a few surprises to come when 'Justice League' hits cinemas on November 16.