When it comes to beauty, we're often faced with a one-size-fits-all approach: white, young, slim, able-bodied and cisgender.
Photographer Mihaela Noroc offers a refreshing break from this tired norm by celebrating the diverse beauty of women from around the world as part of her photography project 'The Atlas Of Beauty'.
The project started in 2013 online and became popular on social media, accruing millions of fans across Facebook and Instagram. The images have now been bound together to form a coffee table book featuring 500 portraits, many of which are being seen for the first time.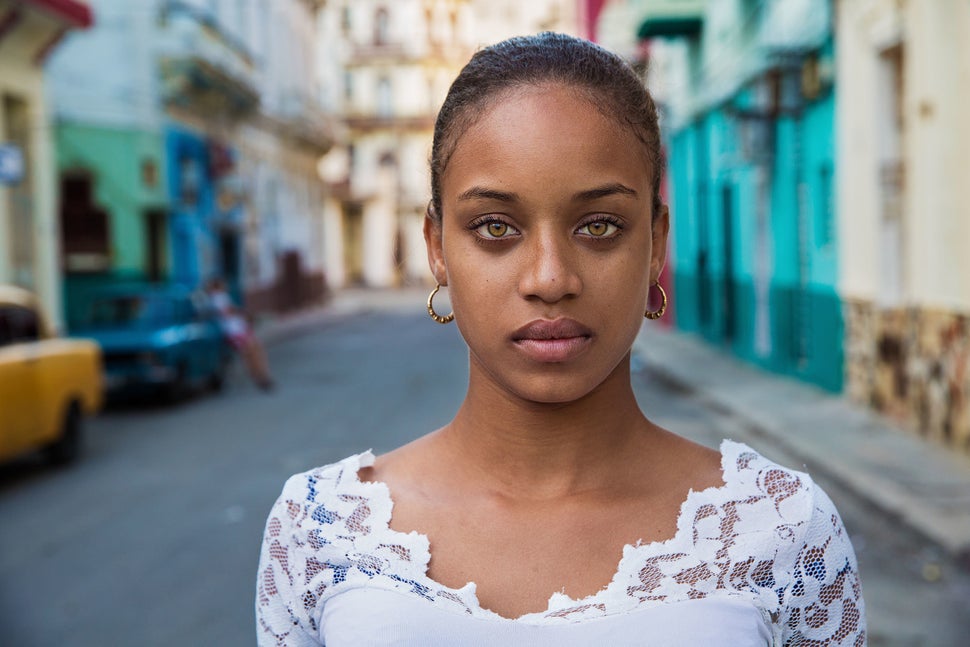 'Atlas Of Beauty' is wonderfully inclusive, featuring a range of women of different ages, ethnicities, religions, sexualities, gender identities and women with disabilities.
It's no surprise therefore that Noroc does not subscribe to the traditional notion of female beauty.
"I think beauty shouldn't have a definition," she tells HuffPost UK. "As I see it, beauty is about being yourself, natural and authentic. It's in our differences, we just have to open our eyes and see it."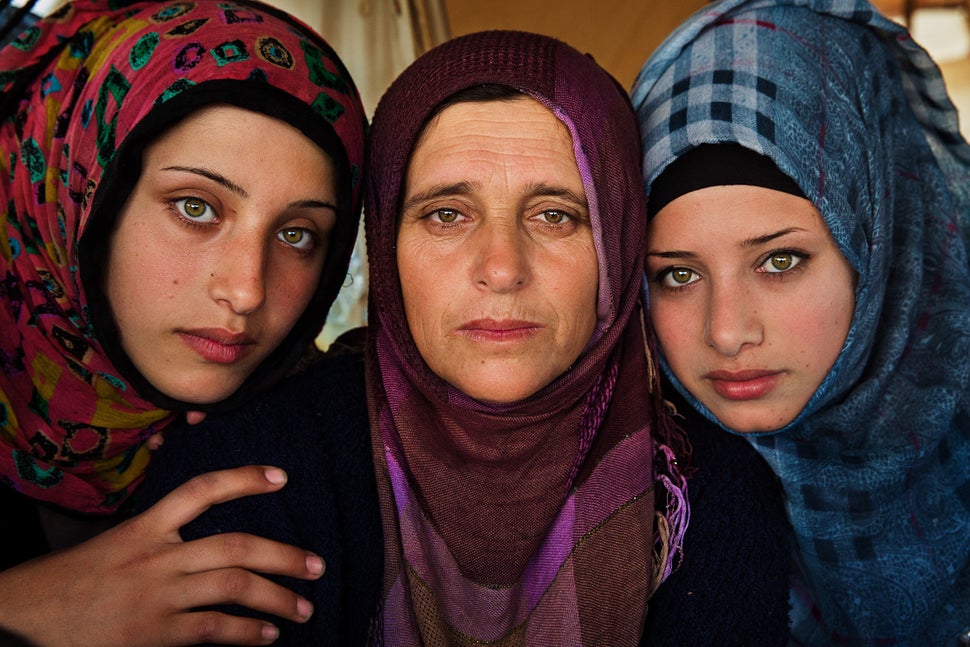 Travelling the world photographing women for the past few years, Noroc realised beauty is so much more than what we see in the mass media and she wanted to celebrate that.
"If you put the words 'beautiful woman' into Google, you'll mostly see very similar images of seductive women. But on the streets of the world beauty has many more facets and I love to capture them," she explains.
For Noroc, capturing beauty in this way is not simply about aesthetics but crucial to shaping the way we see other cultures and communities.
"We live in a time of hate and intolerance so it was important for me to send a message about love and diversity. I created many contrasting juxtapositions in the book to show that although we are so different, we are all part of the same beautiful family," she says. "Beauty has no borders, so kindness and tolerance shouldn't have either."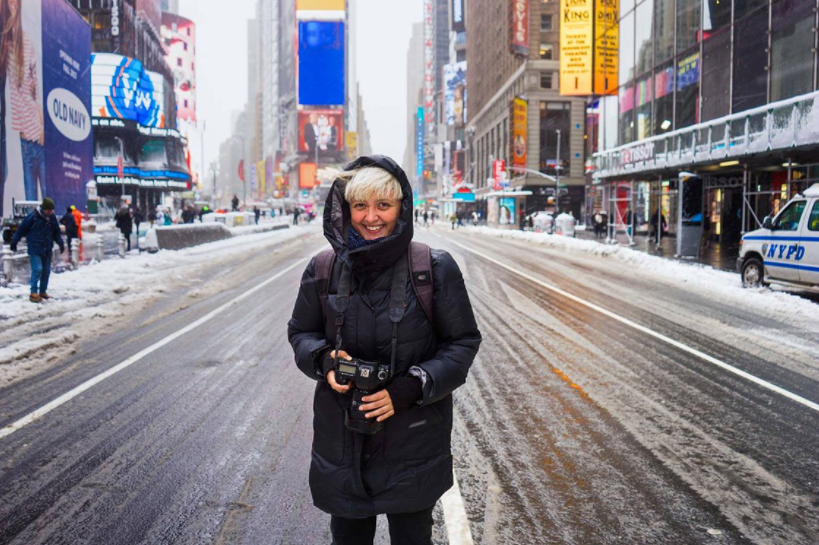 When finding her subjects, most of the time Noroc approaches the women on the street, but she is also contacted by people on social media with suggestions for women to photograph.
When asked to define what makes a good subject, she explains that selecting the women is largely "instinctive".
"I walk almost continuously on the streets of the world. And in all these crowded places you don't have a lot of time to think. Everything is instinctive like when you're driving a car," she says. "The huge difference is that in photography you also put a lot of soul into the process, besides instinct."
A perfect example of this is the woman who graces the cover of the book (below). Noroc was walking around the Ganga river, in Varanasi, India. It is a holy site for Hinduism, visited by thousands daily.
Noroc was drawn to one particular young woman who was preparing to make an offering.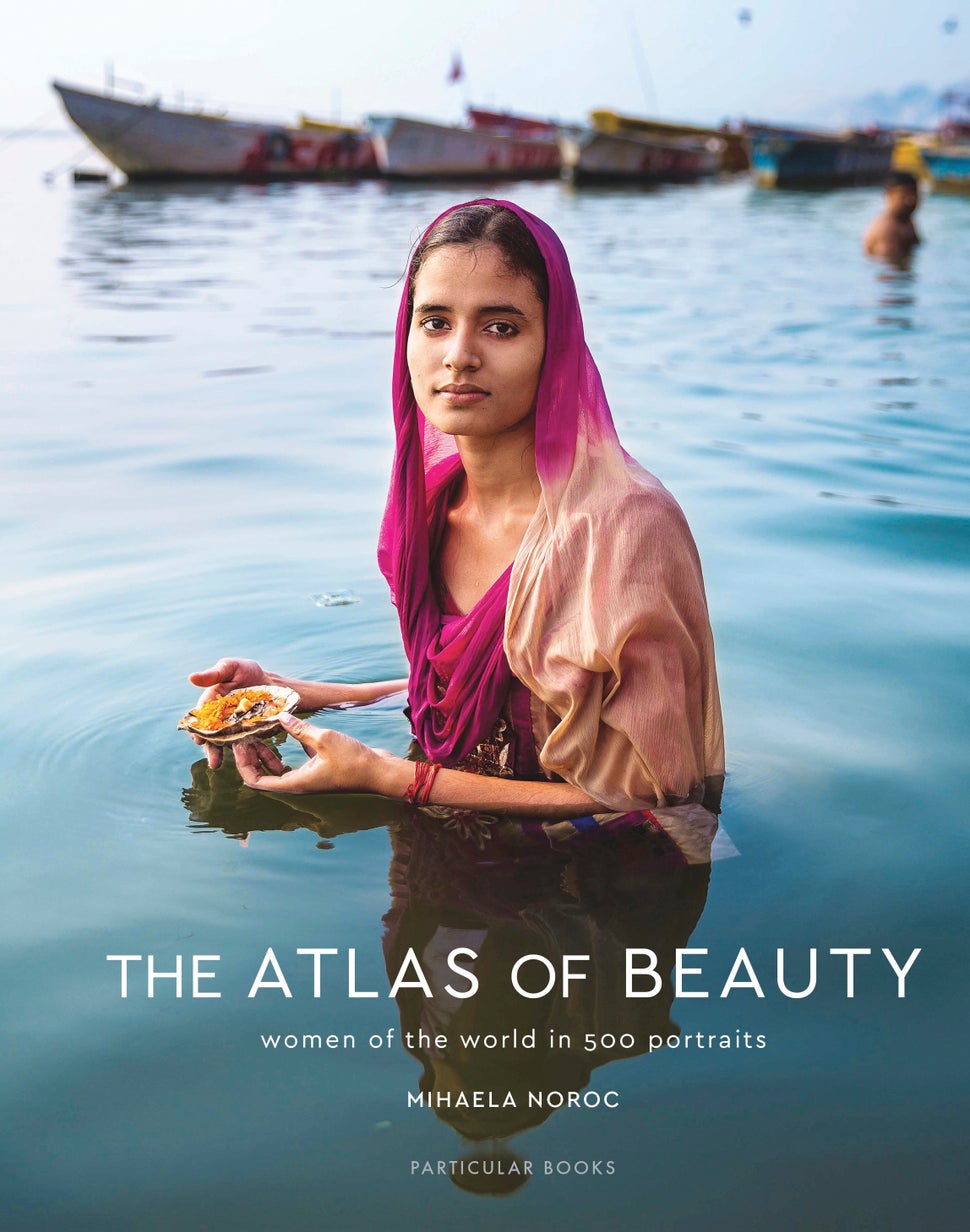 "Her serene expression seemed to be from another world, and the morning light was great. I was so fascinated by this magic moment that I entered deep into the river and I even forgot that my phone was in my pocket. In such atemporal moments, objects don't mean anything. I asked her permission to take a photo and after that I let her continue the ritual," she recalls.
"Usually, I try to spend more time with the women that I photograph. I take a few photos and listen to their stories. But this time, I didn't have the chance, so we spent only a few seconds together."
While many women are happy to be approached about the project, Noroc says there are women who have refused to be photographed.
"I have been refused by women living in conservative environments, who were preoccupied by what the other members of the community will say about them being photographed. Other times, by women living in dangerous places where they didn't feel secure," she says.
"All these refusals made me realise that many women in the world feel a lot of pressure. This convinced me even more that our world really needs an Atlas of Beauty to represent the struggles and the dreams of women from all over the world."
Order the book via the Atlas Of Beauty website here (out 28 September 2017).