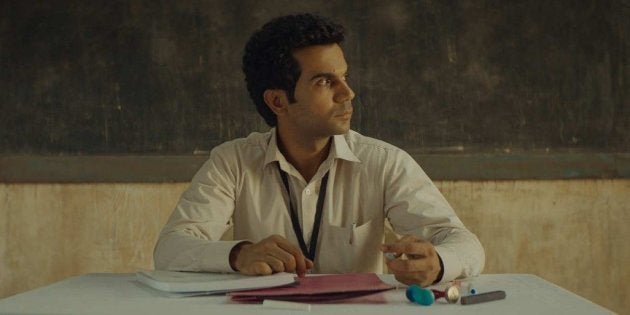 Director Amit Masurkar's (Sulemani Keeda) dark comedy, Newton, starring Rajkummar Rao, has been announced as India's official entry for the Oscars.
While usually the committee of the Film Federation of India (FFI) has heated debates over India's official Oscar entry, the decision to pick Newton was unanimous among all 14 members.
Rao shared the news on Twitter.
The film, which opens in Indian cinemas today, has garnered unanimously positive reviews, with many reviewers calling it the 'best film of 2017.'
Newton is a film about a government employee who's sent to a Naxal-controlled region of Chhattisgarh to conduct fair elections. How he goes about his job in the midst of imminent danger forms the crux of the film which is both, a political satire as well as a social commentary on the importance of democracy as a form of governance.
Rajkummar Rao, who has perhaps never delivered a weak performance, shines remarkably as the man caught with a deceptively simple task while Pankaj Tripathi (Masaan, Gurgaon, Gangs of Wasseypur) is equally phenomenal.
The film also features indie stalwarts Raghubir Yadav, Anjali Patil, and Sanjay Mishra in a cameo appearance.
In her 4-star review, Shubhra Gupta of The Indian Express compared the film's political wit to that of Kundan Shah's subliminal Jaane Bhi Do Yaaro, saying, "These are questions—hard, jabbing, courageous—that our films do not ask enough. For years they have been the purview of bleeding heart academics, left-leaning persuaders, and hard-nosed news reporters. Newton is a film to celebrate because it shows without telling, laying out the layers without descending into shrillness or facile solutions."
Suhani Singh of India Today called it 'reality at its finest.' She wrote, "Newton is a dark comedy that gives you equal measures of dread and disillusionment and hope and hilarity. It makes you see the pitfalls of the democratic system but also tells you that it's the only one capable of positive change. This is reality at its finest."
Praising the performances, Sarah Ward of Screen Daily wrote, "Wiry and unwavering, Rao remains the standout among the cast, but he's ably assisted by Tripathi, Yadav and Patil in bringing the film to life — whether wearied and adversarial, jovial but realistic, or anchored by practicalities rather than enjoying the luxury of making a moral stand."
Produced by Manish Mundra of Drishyam Films, Newton premiered at the Berlin Film Festival in February this year, where it won the CICAE award for Best Film in the Forum section. It also opened at the Tribeca Film Festival, where it earned rave reviews.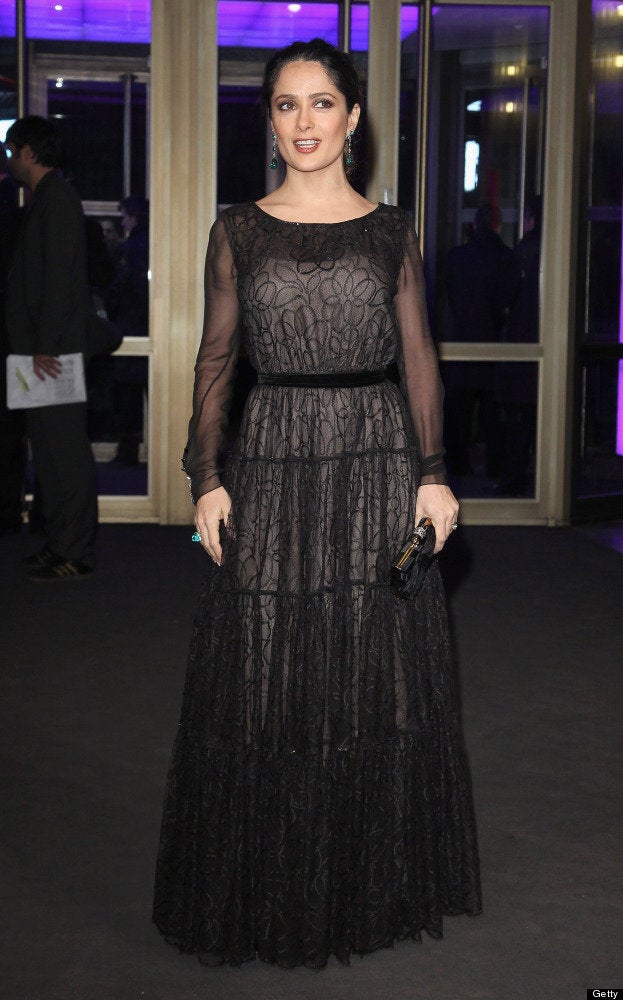 Salma Hayek At The Berlin Film Festival