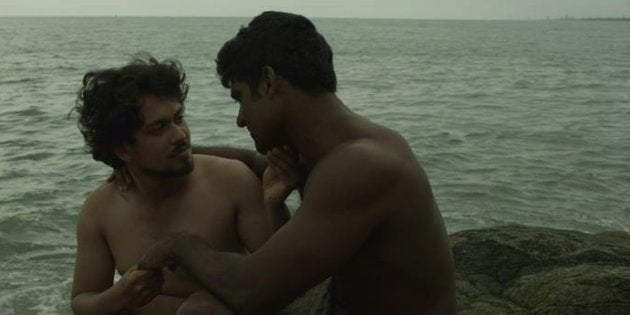 The Central Bureau of Film Certification (CBFC) received a lot of negative publicity this year for its preoccupation with India's traditional culture and moral values rather than its job of certifying films.
In February this year, a panel led by then CBFC chief Pahlaj Nihalani created a huge controversy after it refused to certify Alankrita Shrivastava's Lipstick Under My Burkha, calling it a "lady-oriented film". Much before this fiasco, a less-known indie film was grappling with the CBFC's attempts of moral policing.
US-based filmmaker Jayan Cherian's Malayalam film, Ka Bodyscapes, was consistently denied certification by the CBFC since April 2016 on the charge that it glorifies homosexuality, vulgarity and depicts Hinduism in a poor light.
Cherian moved the Kerala High Court against CBFC's decision. The court directed the CBFC to certify the film, while allowing the board to make cuts to it. Despite the order, the CBFC dug its heels in and did not clear the film for public viewing.
According to a report in The News Minute, in a one-page letter to Cherian, Dr Prathibha A, the regional officer (Thiruvananthapuram) of CBFC, informed him that a majority of the board members felt that the film was not fit for unrestricted public exhibition.
CBFC has demanded the following cuts:
Delete visuals containing photos of RSS founders MS Golwalkar and KB Hedgewar.
Delete any any references to the RSS and its saffron flag.
Delete the "objectionable and disrespectful visual of a painting depicting Hindu god, Hanuman, carrying books in his hand".
Delete a scene where a character, Sia, is shown masturbating.
Fed up with the prolonged battle to release the film, Cherian has accepted the recommendations, albeit grudgingly. "The blatant suggestion more than articulates the fact that the CBFC's objections were driven by sheer shameful political considerations and not by anything else," The Hindu quoted him as saying.
Ka Bodyscapes is the story of three youngsters from Calicut. Sia, a Muslim feminist who refuses to conform to society's notions of femininity; Haris, a gay painter; and his lover Vishnu, a kabaddi player and Hanuman devotee from a conservative Hindu family. The right-wing's aggression towards artists and writers is one of the themes explored in the film.
Cherian believes that his film has become a victim of political censorship, with the CBFC being used as a tool to help the government police the content it disapproves of, especially around themes of sexuality, gender, religion and communalism.
Before going to court over the refusal of certification by the CBFC, Cherian told The Wire, "We believe that we have a right to make our films according to our artistic conventions and we are not ready to take any editorial advice from the state... It is unfortunate that the CBFC is being used as a tool to propagate homophobia and sexual bigotry."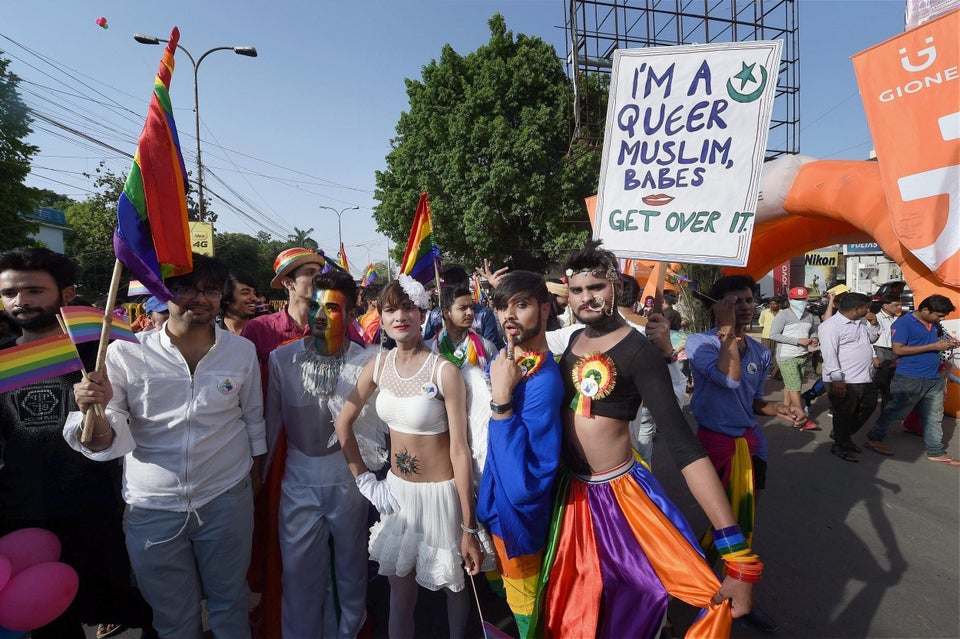 Lucknow's First Pride Parade