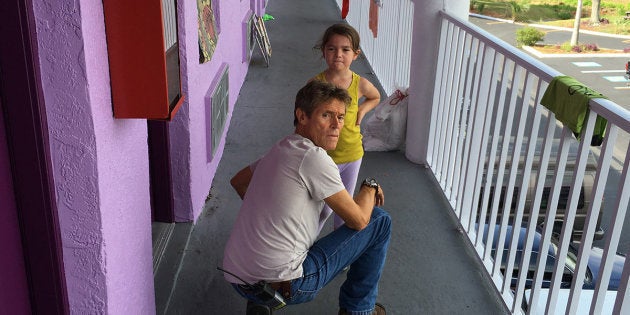 It's that time of the year again, when self-confessed world-cinema aficionados jostle around seemingly endless queues, balancing a sling bag and a cappuccino, passionately exchanging thoughts on the new Haneke, Larraín, or Bela Tarr title.
Last year, this is the conversation I had with a fellow cinephile, after a screening of Nicolas Winding Refn's The Neon Demon.
"Well, there's hyper-stylised violence, cannibalism, and Keanu Reeves. What's not to like?"
In a nutshell, that's MAMI for you.
And thanks to the abysmal turn of Hindi films at the turnstiles this year, the Mumbai Film Festival, or MAMI, as it's lovingly known, has never been more eagerly-awaited.
Between 12 to 18 October, an assorted line-up of world-cinema titles, home-grown indie gems, film-related workshops, and movie reunions await the dedicated cinephile.
So, without throwing any more festival jargon, let's get down to what's hot, what's not, and what's in-between.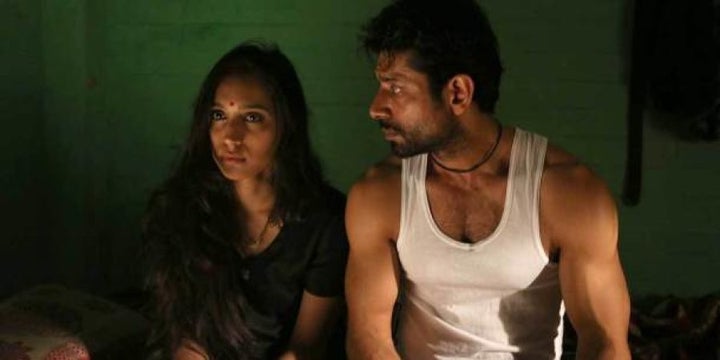 Anurag Kashyap's Mukkabaaz, the story of a wrestler (played by Vineet Kumar Singh, who turned in a solid performance in Kashyap's Ugly), will open the festival. Mukkabaaz, early reviews of the film indicate, has a decidedly political tone as Kashyap takes on everything: from right-wing extremism to cow-vigilantism, and even caste-based discrimination through the lens of a boxer, who punches his way up.
The film premiered at the Toronto Film Festival and has already garnered positive reviews. Deborah Young of the Hollywood Reportercalled it, "Energetic, cinematic, political and not just for sports fans," while Screen Daily said thatthe film is "on the progressive side of those caste and nationalist conflicts that divide India."
JOHN MADDEN - The director behind the Oscar-winning Shakespeare in Love, heads the jury of the International Competition. More recently, Madden has won much love for two of his films, The Best Exotic Marigold Hotel and The Second Best Exotic Marigold Hotel. He also directed the Jessica Chastain-starrer Miss Sloane (2016).
ALEXIS ZABE - A cinematographer best-known for shooting Pharrell Williams' wildly popular song, Happy. Besides the music video, he has shot films such as Carlos Reygadas' Silent Light (2007) and Post Tenebras Lux (2012), both of which opened at Cannes. He recently shot Tangerine and Starlet director Sean Baker's much-acclaimed The Florida Project (which is also playing at MAMI)
CELINA JADE - She is famous for her portrayal of the character 'Shado' in CW's hit show, Arrow. She is a singer, model, and an actor and was recently seen in the Chinese blockbuster, Wolf Warrior.
SANTIAGO MITRE - An Argentinian filmmaker, known for writing Pablo Trapero's Lion's Den, Carancho, and White Elephant – all of which have opened at different editions of the Cannes Film Festival in the past. He has directed two critically-acclaimed film, The Student and Paulina.
KONKONA SEN SHARMA - Indian actor-writer-director, known for several award-winning films and directing the critical-hit, A Death in the Gunj.
MAMI has 3 competitive sections, India Gold (a platform for Indian filmmakers to showcase their debut work), International Competition (for global filmmakers to showcase their first projects) and Dimensions Mumbai (short film vertical for filmmakers under the age of 25).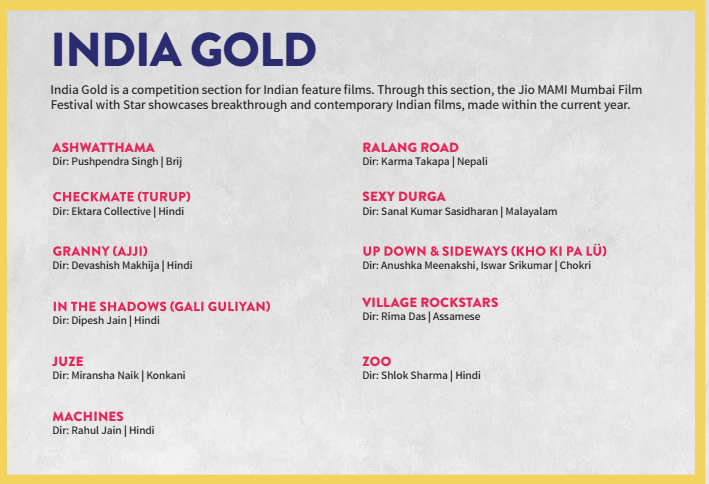 Titles to watch our for in the India Gold section are Haraamkhor director Shlok Sharma's Zoo, Sanal Kumar Sasidharan's controversy-riddledSexy Durga (a fringe group had a problem with its title, obviously) and Rima Das' Toronto-touredVillage Rockstars.
It'd also be interesting to see what Oonga and El'ayichi-maker Devashish Makhija brings to the table with Ajji.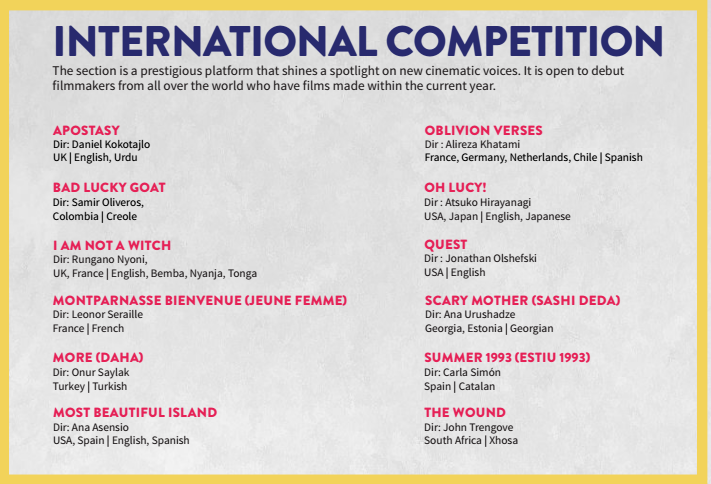 Titles to watch out for in the International Competition include Rungano Nyoni'sI Am Not a Witch, a satirical take on witchcraft that had the honour of premiering at the Director's Fortnight section at Cannes (a vertical largely restricted to directors with established festival cred), the Japanese-American drama, Oh Lucy! which Variety described as 'a character study about a character rarely seen on film: a quietly miserable, single, middle-aged Japanese wage-slave,' and Onur Saylak's human-trafficking Turkish drama More.
Here's the list of films playing in the Out of Competition section: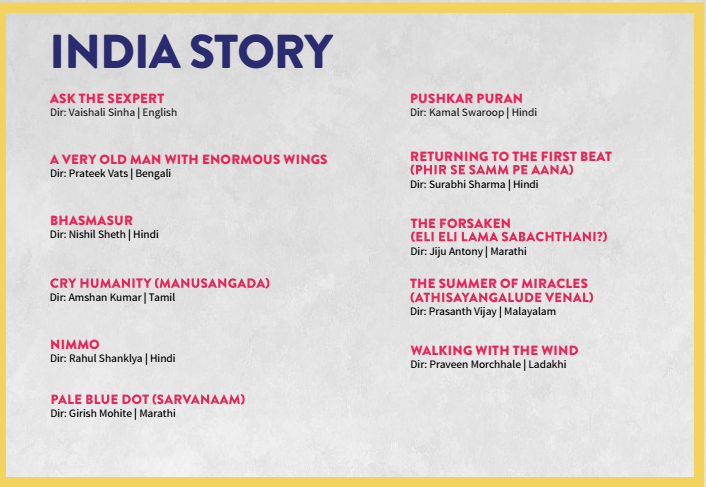 We are booking our tickets for Ask The Sexpert, a documentary on Mumbai Mirror's hilarious 90-year-old sex-columnist, Dr. Mahinder Watsa.
Here are the films playing at the World Cinema section: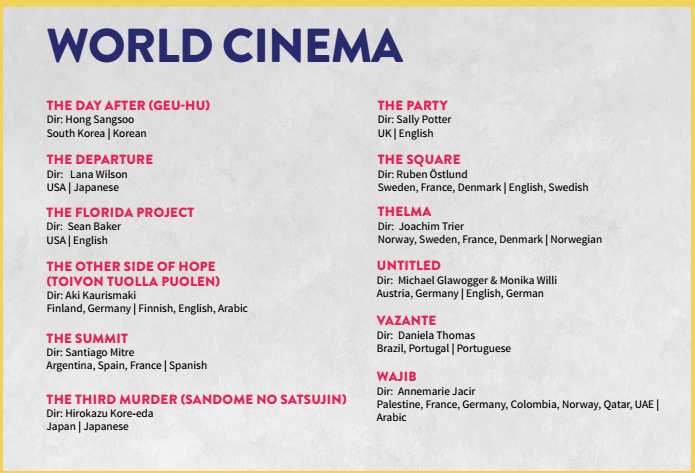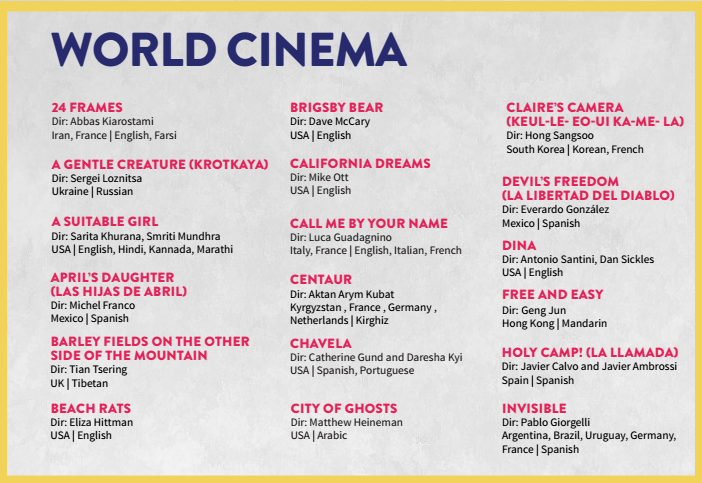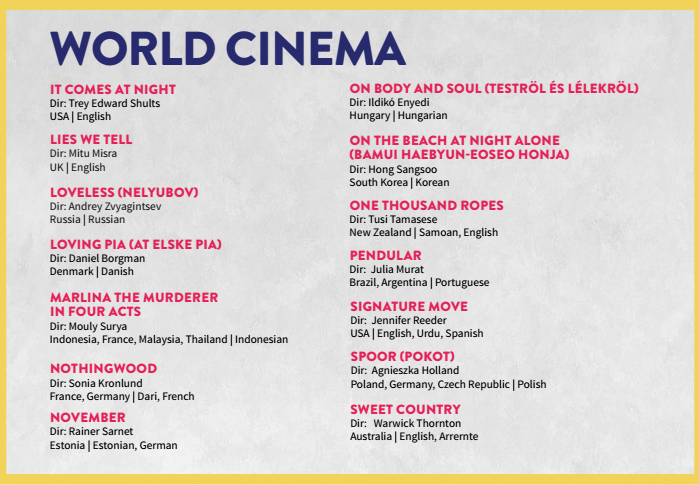 It's an undeniably great selection (it has Abbas Kiarostami's gorgeous final film, 24 Frames, which is essential viewing) making it even harder for cinephiles to judiciously allot their time.
While there's no The Beguiled(hope MAMI programmers take this very subtle hint) we have Baker's The Florida Project. It is also painful that Haneke's Amour follow-up, Happy End(which Peter Bradshaw called 'a satanic soap opera of pure sociopathy' in his 5-star review), is missing from the line-up. But Zvyagintsev's poignant drama, Loveless, somewhat makes up for the loss.
Though it'd actually be great to see why the Toronto-audience is raving over Aronofksy's Mother!, let's not forget to applaud MAMI for snapping Force Majeure-directorRuben Östlund new film,The Square. ​​​​
Without mourning pointlessly over why Xavier Dolan and Cristian Mungiu have no new films to showcase this year, let's instead rejoice that Hungarian drama On Body and Soul, which took home the top prize at Berlin, as well as Hong Sang-soo's On the Beach at Night Alone, which got its leading actress Kim Min-hee the Silver Bear for Best Actress at Berlinale, will both be screened at MAMI.
But it wouldn't be too bad if y'all (MAMI bosses) smuggled in Guillermo del Toro's The Shape of Water, would it?
Moving on, It Comes at Night, also playing in the section, has already spooked critics worldwide, so it should be worth making a trip to the cinema. (If that doesn't cut it, Rainer Sarnet's seriously twisted November, a black-and-white adaptation of an Estonian bestseller should freak you out reasonably.)
However, nothing beats the most stunning selection of the fest -- the gods at MAMI have managed to convince actress extraordinaire, the eternally gorgeous Monica Bellucci, to attend the festival, where she'll be honoured for her contribution to cinema.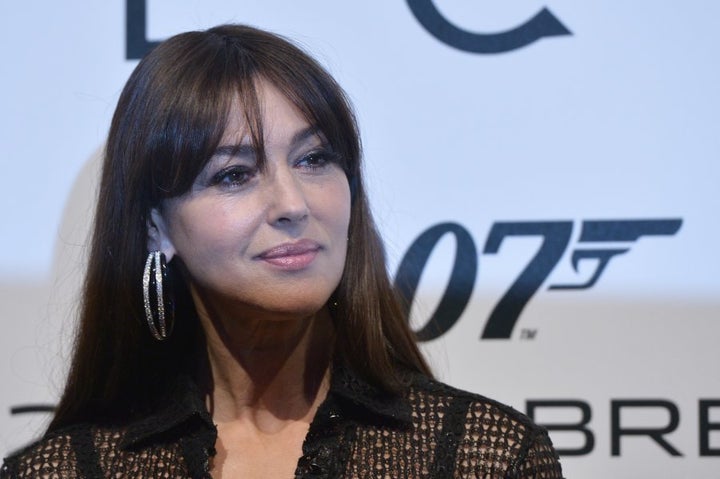 More announcements from the festival are yet to come. This post will be updated accordingly.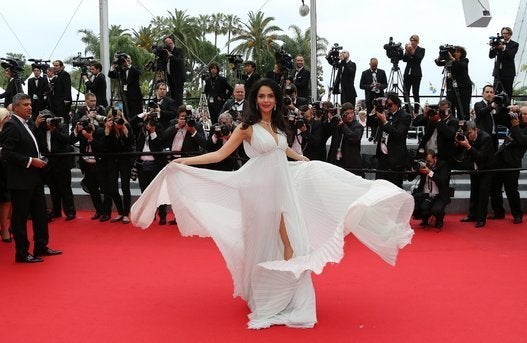 Bollywood Celebrities At Cannes Film Festival